Caitlyn Jenner Sends Birthday Love to Ex Kris Jenner as She Turns 64
Caitlyn Jenner joins the Kardashian and Jenner family in sending out celebratory birthday posts in honor of Kris Jenner's 64th birthday.
For her 64th birthday, Kris Jenner was showered with birthday messages from all her children, including family recluse, Rob Kardashian. 
As if Rob's rare Instagram post wasn't enough of a surprise for fans, Kris' ex-husband, Caitlyn Jenner sent her a birthday message, in which she praises the family matriarch for her successes.
Not only was I able to call him my husband for 25 years and father of my children, I am now able to call him my hero.

— Kris Jenner (@KrisJenner) April 25, 2015
Kris and Catilyn were married for 25 years before their divorce in 2014. Kris had four children from her marriage to Robert Kardashian. Caitlyn six children from previous relationships and the couple have two children together, Kylie Jenner and Kendall Jenner. Paying tribute to her ex-wife, Caitlyn says: 
"Happy birthday to this special woman! What an amazing mother and business woman you are. Love you!"
Since their divorce the couple haven't had the best relationship. Caitlyn shocked her family when she came out publically as transgender, a year after her divorce. Her journey caused a lot of arguing and estrangement between her and the Kardashian family. 
Taking notice of Caitlyn kind gesture on Kris's birthday, their daughters comment with heart emojis.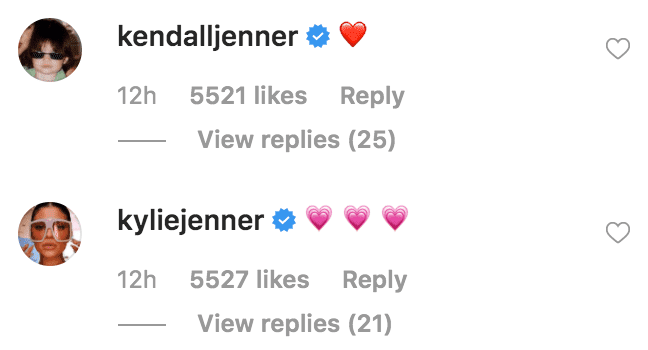 The release of Caitlyn's memoir, "The Secrets of My Life" and her reality series, "I Am Cait," details her journey her in her transgender identity. 
However, some of the details in her story caused a lot of contention with the Kardashian family, particularly Kris who disputed some of Caitlyn's claims about their relationship.
.@Caitlyn_Jenner loves to take home the GOLD. #IAmCait pic.twitter.com/esq4oRdZFT

— I Am Cait (@IAmCait) June 28, 2016
It reported, the couple have finally come to a good place and have put aside their differences for the sake of their daughters. A source reveals:
"Kris and Caitlyn interact when they have to for the kids. It's important for Kylie and Kendall. They can be cordial, but like most exes, they're never going to be best friends."
Caitlyn isn't the only ex-husband whose presence was felt during her birthday celebration; Kim Kardashian surprised her mother by renting out the family home she shared with Robert.
Kim took to social media to show the special moment, sharing picture and videos of the home she set up to look exactly like it did when they were growing up. The reality star says the time spent in their childhood home had everyone shedding tears.