Nicole Murphy Mourns Death of Her Mom by Sharing Throwback Photos in a Tribute Post
Nicole Murphy is still mourning the death of her mom as she continues to post throwback pictures and relive childhood memories. The model paid tribute to her late parent in an emotional social media post.
No matter how old you get, you don't stop missing your parents, especially if you were close to them, as Nicole was with her mom, Ellen Mitchell.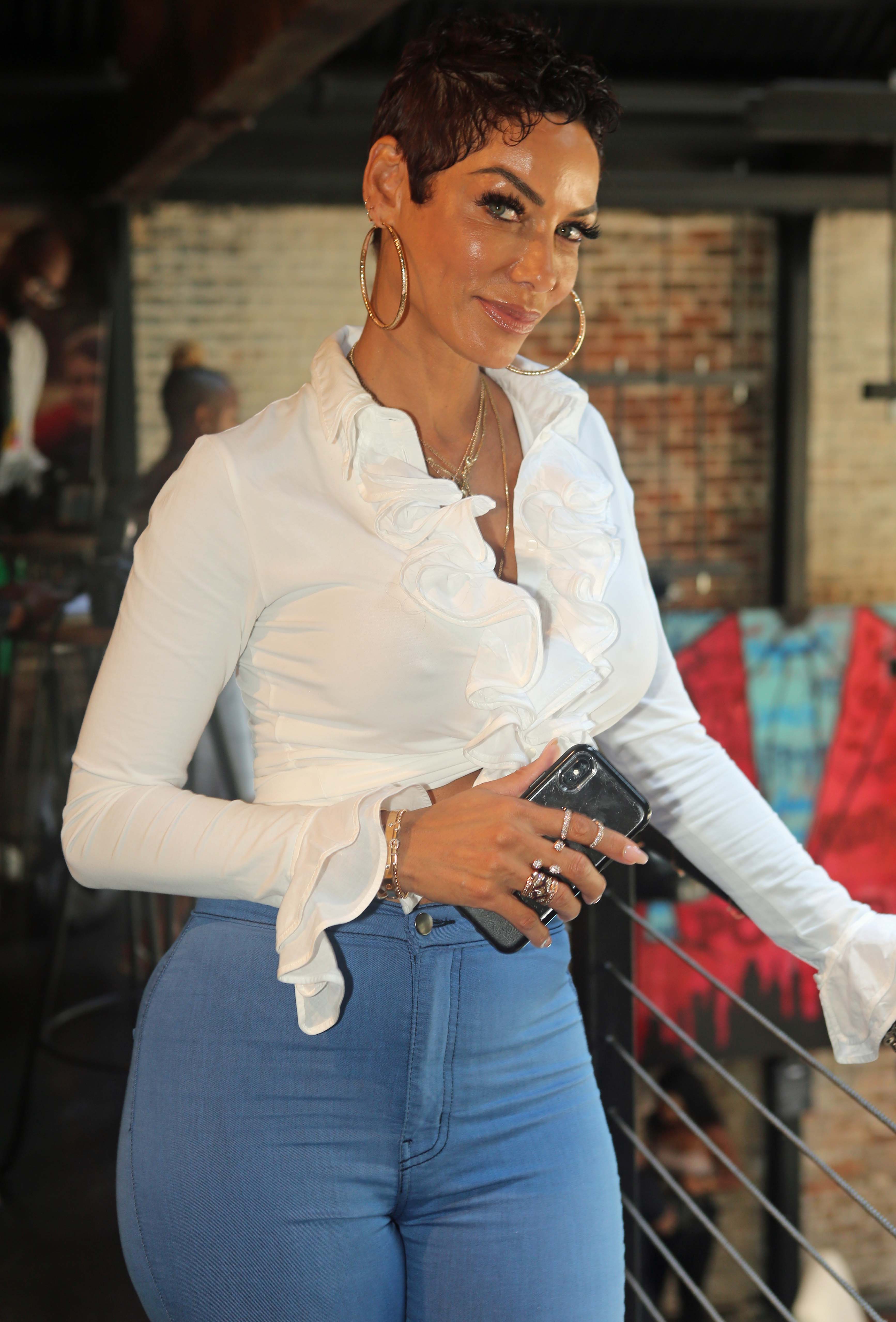 The "Hollywood Exes" alum announced earlier that her mother passed at the beginning of this week, and in a subsequent post, she seems to be looking back at the good times.
Nicole even made it clear last year that she has nothing but love for the actor's children from other relationships.
"Words can't express how much I miss my best friend," Nicole captioned a series of shots featuring Ellen. "I love you, mommy."
The first picture was of Nicole and her daughter huddling close for a selfie with the late matriarch. Another throwback image was of Nicole's family posing in front of a Christmas tree at home.
Nicole, then only a girl, was all smiles as she held on to a stuffed animal and stood beside her mother, who looked elegant in a black top and red skirt. The TV personality's dad, Eddie T. Mitchell, was present, as was one of Nicole's older brothers.
The love shared by Nicole's mom and dad was also evident in one adorable pic of Ellen sitting in Eddie's lap. Even though he was black and Ellen was British, it looked like Nicole's parents were indeed soulmates.
There were also several snapshots of Nicole hanging out with her mom, underscoring the strong bond between both women.
Nicole's friends and fans were in the comments with heartfelt words of sympathy. Her ex-husband Eddie Murphy's "Coming to America" co-star Arsenio Hall, wrote:
"I can't possibly begin to imagine how painful and complicated this week is for you. Sending you prayers by the bunch @nikimurphy."
Nicole, 51, previously announced her mother's death on Monday with a photo of her late parents staring into each other's eyes.
"Today, I lost the most beautiful person in the world to me, my mom," she admitted. "I love you so much. Thank you for all the beautiful times we had together. Now you can Rest In Peace with Dad."
Nicole was married to Eddie Murphy from 1993 to 2006 when the union ended in divorce. The exes share five children and remain amicable until this day. Nicole even made it clear last year that she has nothing but love for the actor's children from other relationships.
In 2009, Nicole got engaged to NFL player-turned-TV host Michael Strahan, but the duo called things off in 2014. According to Heavy, a rep for Michael reportedly claimed the couple's distance and work schedules made it difficult to maintain their relationship.
Nicole has not dated anyone publicly ever since, and judging from her social media feed, she had been spending a lot of time with her mom.
Our thoughts and prayers go out to Nicole and her entire family during this difficult time.