Nicole Murphy Shares Photos of Granddaughter Evie after Public Apology for Antoine Fuqua Kiss
Nicole Murphy is getting some family time after her public apology for that infamous kiss with Lela Rochon's husband, Antoine Fuqua.
Fans did not take it easy with Nicole last week when she made her first on-air apology, but the former model seems to be more concerned with her granddaughter.
In a recent Instagram post, Nicole shared new pictures of her and the family bonding with three-month-old Evie. In one photo, the adorable tot is propped against a pillow while Nicole, wearing a yellow t-shirt and white hat, leans in with a smile.
"Nicole Murphy made this even more embarrassing for herself"
In a second snapshot, Evie stares at the camera while she snuggles in the hands of one of Nicole's daughters. "You just fill my heart with joy," the proud grandma wrote, adding several kissy-face and heart emojis.
Evie is the first child of Nicole and ex-husband Eddie Murphy's son, Miles. The 26-year-old welcomed his daughter with longtime girlfriend, Carly Fink on July 2. Since then, Nicole has been sharing cute pictures of her grandbaby and continues to do so after her recent public apology.
In July, Nicole was spotted kissing director Antoine in Italy. The photos sparked outrage, especially because Antoine has been married to "Waiting To Exhale" actress Lela since 1999.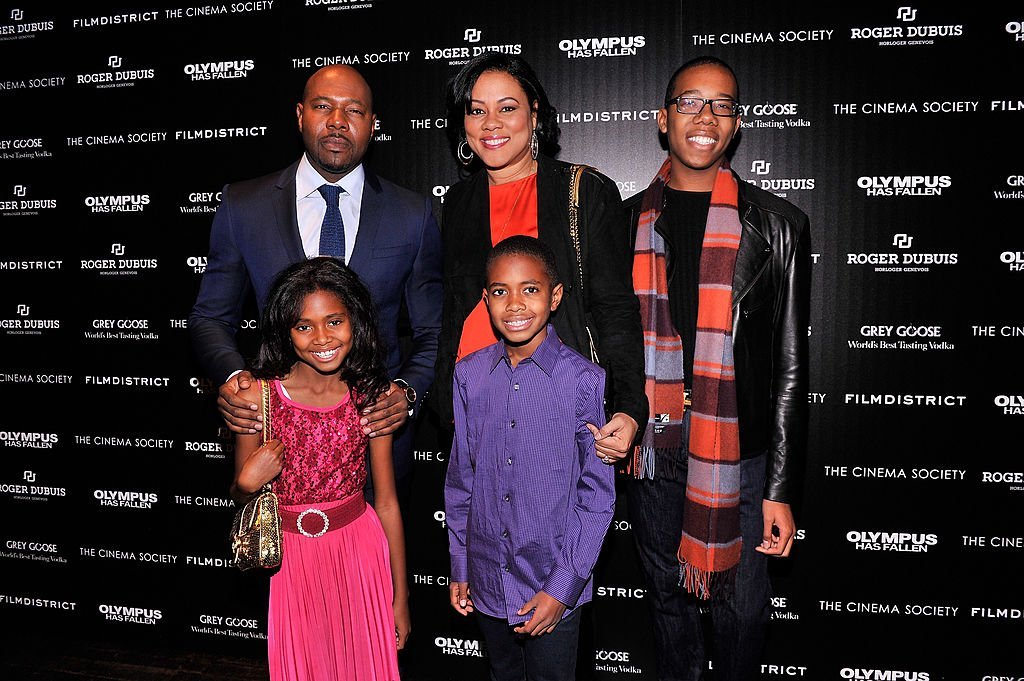 Appearing on the "Wendy Williams Show" last week, Nicole apologized for the first time on TV. She told show host Wendy:
"It was a frozen-in-time pic. …Trust me, Wendy, I wish it didn't happen. It was a moment where I should've thought more through the situation. Make better judgments. It's something I apologize for."
Nicole went on to defend herself, implying that she didn't know Antoine and Lela were still together. Social media users were not feeling her apology, however, and went in on her in the comments.
"Nicole doesn't wish it didn't happen. She wishes that she was never caught!" one YouTube user commented.
"Nicole Murphy made this even more embarrassing for herself," chimed in another.
A third added: "She has no remorse... Her attitude is very nonchalant and condescending. But the husband is also to blame too."
Antoine and his wife have remained lip-sealed about the scandal, but Lela stepped out in August, flashing her wedding ring and has been spotted several times after that with the band.