Magic Johnson's Wife Cookie Stuns in White Embroidered Blouse, Matching Skirt & Red Heels in Pic
Cookie Johnson looks exceptionally beautiful every time, and there's more proof of that in her latest Instagram post. 
When discussing black power couples, Magic Johnson and his wife, Cookie, make the perfect example, and that is because the ever-beautiful woman doesn't look like she's backing down anytime soon.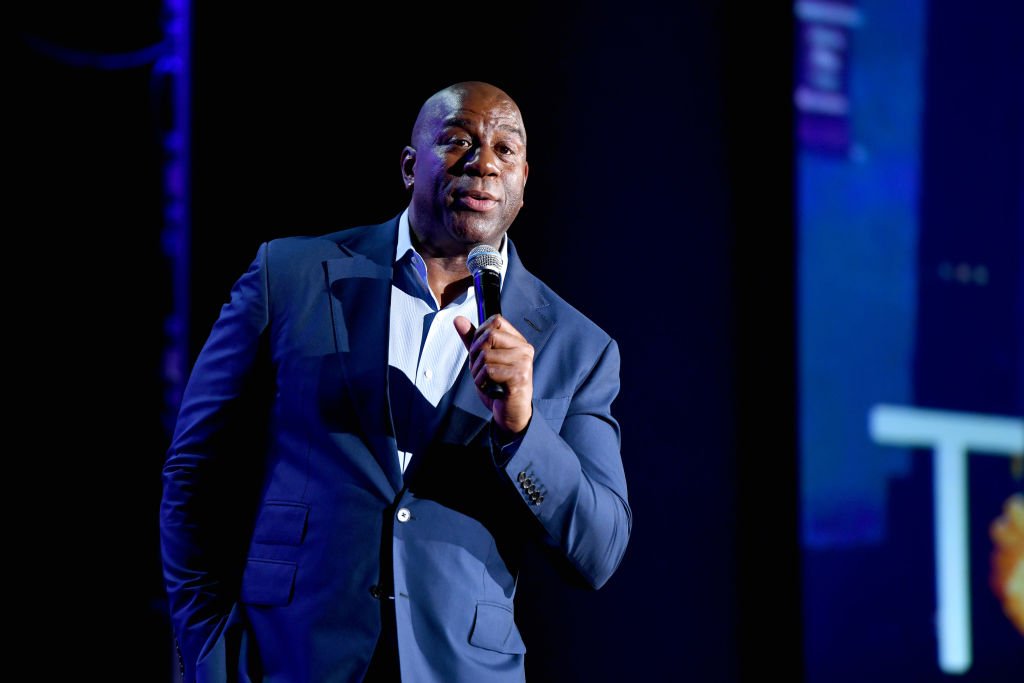 Cookie recently showed fans why she still steals her husband's breath away in a new photo shared on Instagram.
The sweet photo showed Magic Johnson's wife wearing a two-piece wool skirt paired with a blouse that has floral design.
She sealed off the look with a pair of wine-colored heels and bag alongside a motivational caption that read:
"Phil 4:6-8. Today's message focused on Dump Day, getting rid of things that don't serve you anymore. Whether it is things or people. Focus on things and people that are positive and will take you to the next level. Enjoy a blessed week! #StayFocused"
This post comes two months after Cookie and Magic luxuriously celebrated their 60th birthdays. The guest list of the birthday ceremony included A-listers in the industry like Jennifer López, Angela Bassett, Spike Lee, and others, People reported.
Magic posted numerous highlights of the weekend getaway birthday bash on his Instagram stories. 
On the first day of the celebration, the birthday couple, including their children, visited Nikki Beach, People disclosed. They also enjoyed a poolside party with their VIP guests that day.
The first day was only the beginning of the exciting weekend as Magic and Cookie continued the ongoing party with a club event on the next day.
The couple also hired Doug E.Fresh to perform for them and their guests. The Johnsons finally halted the lavish ceremony on Wednesday, but only after one last party! 
To crown the celebration, the pair chose a red rose-decorated outdoor setting close to the French Riviera.
The high-class chefs served o' dourves accompanied with champagne. There was also an acrobat performance in honor of the moment, which saw the performers hold up a plane banner that wished the couple a happy birthday.
The NBA Legend never gets tired of celebrating his rock at any chance he gets. This was the case for their 28th wedding anniversary when he posted a series of photos of them, including a throwback, as noted by Essence Magazine.
In the caption, he wrote:
"I told you and my parents after three months of dating that you were going to be the one I was going to marry. And by far, marrying you was one of the best decisions I've ever made."
He added:
"The job you've done as a mother, and now a grandmother, has been an honor to witness, and I am so proud to call you my wife. I look forward to many more years together. I love you dearly… Happy Anniversary!"
We wish the family, and pray that their love continues to blossom!