Vin Diesel of 'Fast & Furious' Praised for Birthday Tribute to Paul Walker's Daughter Meadow
Vin Diesel has won the hearts of fans with his recent tribute to late Paul Walker's daughter, Meadow, on her 21st birthday. 
Vin Diesel still keeps the fire of his relationship with Paul Walker burning, and he does this by being there for the late actor's daughter, Meadow.
This was evident yesterday when the "Fast and Furious" actor took to Instagram to celebrate Meadow on her 21st birthday.
According to PopCulture, Meadow was celebrating her big day overseas, but that didn't stop Vin from reaching out to her and letting her know she was special.
Diesel shared a lovely photo of Meadow smiling and bragged about how proud he has always been of her. He then went on to congratulate her, writing:
"Happy Birthday, Meadow! I know it's your 21st and you wanted to go big in Japan, but the family has a cake waiting for you when you get home, so hurry. Love you, kid. Uncle Vin."
Meadow was touched by her uncle's sweet words and replied, writing:
"Thank you so much. I can't wait to see you soon. And my little angels. Love you ❤️"

Fans were moved by Vin's kind gesture and didn't hesitate to shower him praises in the comments section. 
A fan gushed:
"I love you so much, man. You are the best actor in the world."

This delighted fan wrote:
"Awwww, happy birthday to you @meadowwalker blessed .. such a wonderful uncle @vindiesel ?????? all love."

Another user praised Diesel calling him the "best uncle in the world." 
Even though it has been six years since Walker passed away, he still looks out for Meadow, and fans are loving every bit of it. 
Ever since her father's demise, Meadow has been pretty much indoctrinated into Vin Diesel's family. This is evident from many of the model's Instagram posts that show her bonding with Diesel's daughters.
When the "XXX" star isn't doting on Meadow, he fondly remembers the sweet memories he shared with his late best pal.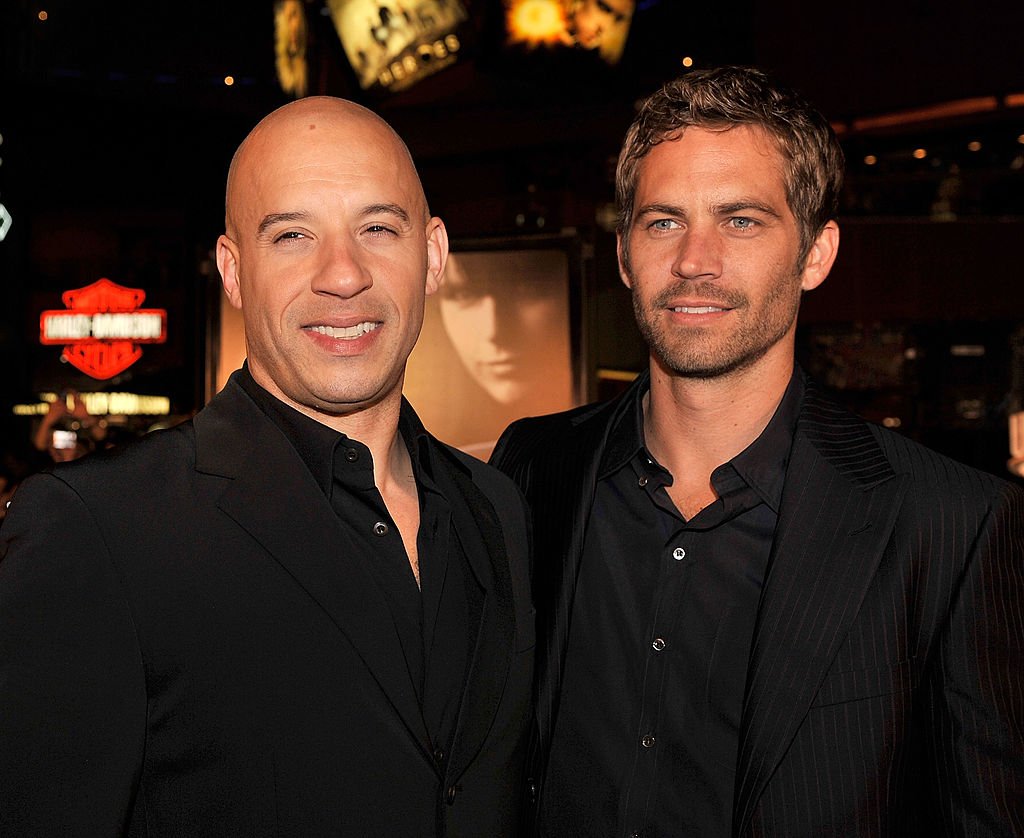 This was the case when he wrote a heartfelt tribute to Walker on what would have been his 46th birthday. 
As reported by PEOPLE, Vin shared a moving photo of him standing in front of a poster of Walker alongside a lengthy emotional caption. 
He started the lengthy note by catching Walker up on recent happenings in the "Fast and Furious" franchise. Diesel continued, writing:
"Normally today, I would be planning how to embarrass you with a birthday cake. Haha. Instead, I reflect on how lucky I am to call you my brother. The tears never go away, but they change... from that of mourning to that of grace. We only hope to make you proud."
He ended the post by revealing that Meadow messaged him on that day, sending him her love. 
According to Men's Health, Vin recalled the wise words Paul told him after they filmed the first sequel of "Fast and Furious."
In a feature video for Rotten Tomatoes, Diesel recounted that Walker told him:
"Take this all in, because this will be our last moment of anonymity."
Paul Walker passed away in 2013 after a fiery accident at the age of 40. His loved ones miss him with each passing day.