Mackenzie Rosman, Who Played Little Ruthie Camden in '7th Heaven', Is All Grown up and Looks Unrecognizable
Mackenzie Rosman, who made it big after playing little Ruthie Camden on WB's "7th Heaven," is all grown up and looking very different.
Rosman will probably always be recognized as her lovable character on the hit television drama series "7th Heaven." But she's not a little girl anymore, and you can tell that she truly grew up as a beautiful lady if you visit her Instagram account.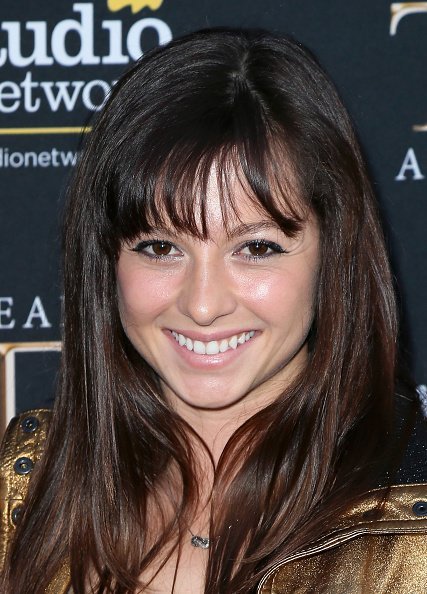 "Whenever we had wrap parties I always wanted to dance with him."
Like other celebrities, the former child star frequently shares significant life events on social media. It is quickly obvious that she loves animals, especially horses, based on the photographs she generally posts. 
Rosman is currently enjoying her life as an equestrian. Recently, she took to Instagram to share a snap of her horse jumping. She captioned the post:
"Gettin geared up for the Elkridge Harford Point to Point this weekend! #TBT pic from last year."
Rosman is an active supporter of fundraising for the Cystic Fibrosis Foundation and furthermore supports Childhelp Inc., which helps seriously mishandled kids.
Moreover, she's the national honorary chairman for CureFinders, a school fundraising program to help finance the quest for a solution for cystic fibrosis.
In 1996, Rosman rose to stardom when she was picked to star as Ruthie Camden on "7th Heaven." She got the part by personally greeting each person in the room with a handshake during her audition, according to The List.
In addition to her role on "7th Heaven," she also appeared in several television commercials and movies, including "The Tomb," and "Fading of the Cries."
Rosman once revealed in an interview with Maxim that she fell for the son of "7th Heaven's" executive producer Aaron Spelling. 
"I remember Mr. Spelling to be one of the kindest men I've ever come across, and when I was a little kid I used to have a crush on his son, Randy," she said. "Whenever we had wrap parties I always wanted to dance with him. I was probably, like, 6, but I had lots of crushes on people when I was 6."
According to her website, Rosman was born on December 28, 1989, in Charleston, South Carolina.
However, she currently resides in West Hollywood, California, as reported by Elite Daily.