Porsha Williams of RHOA and Daughter Pilar Jhena Rock Red Gowns & Tiaras in a Gorgeous New Photo
"Real Housewives of Atlanta" star Porsha Williams looks stunning and regal in a series of new Instagram pics, as she matches outfits with her 7-month-old daughter Pilar Jhena.
Williams, 38, delighted her followers with a series of pics taken at "RHOA" co-star Kenya Moore's Barbie-themed introduction party for her daughter Brooklyn a few months ago.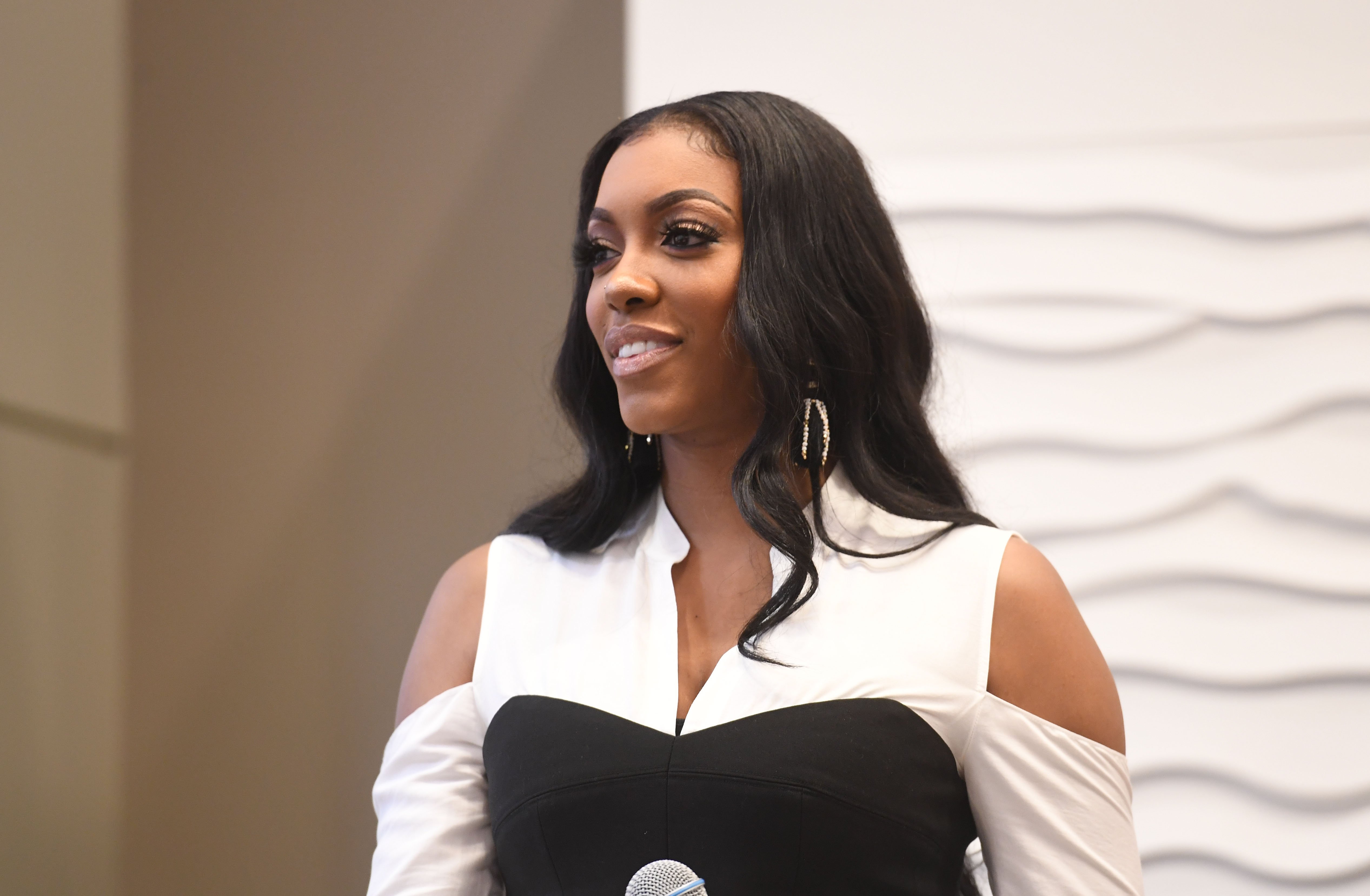 Porsha channeled her inner holiday Barbie rocking a puffy red dress gown, white gloves, and a silver crown as the final touch. Little Pilar was matching with mommy in a red onesie with a tutu, gloves, and a golden tiara, although she didn't see that pleased in the snaps.
"My baby & me! "Pj Holiday Edition" @pilarjhena," Williams captioned the post.
Fans love an unbothered baby
Fans of the reality star and entrepreneur came forward to gush about the adorable mother-daughter duo in the comment section.
"Porsha, your daughter and you were gorgeous in these outfits," wrote one user.
While another pointed out PJ's sad face saying: "PJ be looking so serious and over it. Lol. Like someone come get me!"
And a third one chimed in to say:
"This is the cutest most unbothered at all times baby I have ever seen. Her mood takes no prisoners! You two look stunningly gorgeous!"
"RHOA" season 1 episode 12 recap
Porsha and PJ's costumes were first shown in episode 1 of "Real Housewives of Atlanta" season 12, where fans got the chance to learn what's been happening in Porsha's life after welcoming her daughter last March.
Williams and her fiancé Dennis McKinley were facing some relationship troubles after she discovered some compromising and inappropriate things on his cellphone while they were in the middle of a fight.
That's when she realized he had been unfaithful, and McKinley moved out of their home.
In the same episode, Porsha's co-stars Kandi Burruss, Cynthia Bailey, and Eva Marcille, are approached by Sincerely Ward, the woman who was pointed out by several bloggers as Denni's alleged mistress.
"We're taking it one day at a time, we're just working on it."
Ward, however, wanted to clean her reputation and tells the girls that she has never met Dennis, and she doesn't want to meddle with Posha's family.
The ladies, including Kenya Moore, who is later filled in with the situation, end up relaying the message to Porsha, who says she's relieved about Sincerely's words. Still, it doesn't matter because she caught Dennis cheating with someone else.
Moving forward
Months after the first episode was filmed, Porsha and Dennis are now back together and willing to work on their relationship while taking things slow.
Williams shared the news on her radio show "Dish Nation" in August, flaunting her engagement ring on its rightful place, and said, "we're taking it one day at a time, we're just working on it."
She has also taken to Instagram to share several pics with McKinley, including one with baby PJ as they celebrated her 6-months- anniversary.
"Happy 6th Month Birthday Baby PJ! @pilarjhena Mommy & Daddy Love youuuuu! We are so proud of the baby you have become lol," Williams captioned the cute family photo.
Fans are rooting for the reality celebrity couple, and maybe we'll get to see how Dennis won Porsha's heart back on the upcoming episodes of "Real Housewives of Atlanta."