Demi Moore's Daughters Rumer Says Sisters Scout & Tallulah Didn't Speak to Mom for Three Years during Marriage to Ashton Kutcher
A tell-all interview with Demi Moore and her daughters revealed that Scout and Tallulah Willis did not speak to the actress for three years.
Since the release of her book, "Inside Out," actress Demi Moore, has been speaking out about her battle with alcohol addiction, and substance abuse, and the effect it had on her relationship with her daughters, Rumer, Scout, and Tallulah Willis.
MOORE'S DAUGHTERS STOPPED TALKING TO HER
Together with Rumer and Tallulah, Moore sat down with Jada Pinkett Smith on her Facebook Live "Red Table Talk" to,
"share intimate details about Demi's bestselling memoir, "Inside Out," the difficulties of their traumatic mother-daughter relationship, Demi's life-threatening addiction, as well as the men in her life, and why her family didn't speak for three years."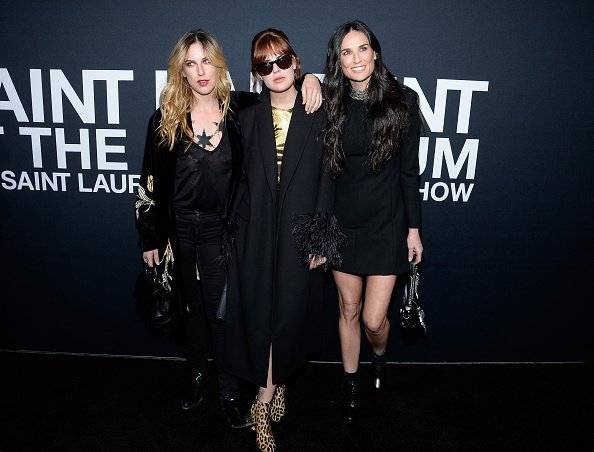 Rumer explained the latter, saying:
"Scout and Tallulah had a very different experience than I had. When we stopped talking to my mom, they didn't speak to her for three years."
TALLULAH ALMOST DIED
The "Once Upon a Time in Hollywood" star added that she acted as an intermediary between her mom and her sisters, which led them to resent her for trying to bridge the gap.
The actress also admitted that during her mother's marriage to Ashton Kutcher, she felt she and her sisters were not enough when Moore became fixated with having another baby. She said:
"I was so angry because I felt that something that was mine had been taken away."
Tallulah, on her part, revealed that her mother's alcohol addiction influenced her, and after tasting champagne at 14, during a family vacation, she became addicted.
At 15, the youngest child of the "Empire" star almost died from alcohol addiction, and afterward:
"The feeling of it was like death on my bones. I had no regard for my life; I had no cares."
On the latest #RedTableTalk, @justdemi and her daughters @TheRue and @buuski joined us for a vulnerable and beautiful conversation about life lessons, the sacred nature of mother-daughter bonds, and more. ❣️ Streaming now, only on @FacebookWatch — https://t.co/Wy0tjxNvdq pic.twitter.com/Y3XbZMJ7t3

— Red Table Talk (@RedTableTalk) November 5, 2019
A JOURNEY OF RECOVERY AND SELF-LOVE
After an intervention by the 25-year-old woman's sisters, she sought help and checked into rehab. Moore admitted that alcohol addiction and codependency issues made her addicted to Kutcher as well, and took her away from her daughters emotionally. 
After hitting rock bottom and almost dying when her five years marriage to the "Two and A Half Men" actor ended, the actress cleaned up her act and has been on a journey of recovery, and self-love since.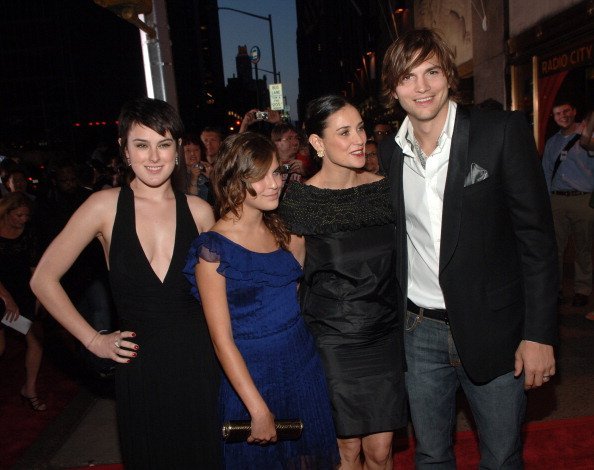 Moore shares her daughters with Bruce Willis, of "Die Hard" fame. Their marriage lasted from '87 to the year 2000, and they stayed friends after their divorce, and co-parent Rumer, Scout, and Tallulah.