Peabo Bryson Shared Moments from Halloween with His Much Younger Wife Tanya and Their Son Kitt
R&B singer Peabo Bryson shared adorable snaps of his Halloween with his wife and baby son.
At an age when most men are dandling their grandchildren on their knees, Peabo Bryson, 68, welcomed his first child with his 36-year-old wife  Tanya Boniface-Bryson whom he met through Aretha Franklin.
Peabo shared the most adorable snaps of his son Robert "Kit" Bryson enjoying Halloween with mom and dad, and his fans were delighted.
Peabo has a daughter, Linda, 51, and three grandchildren.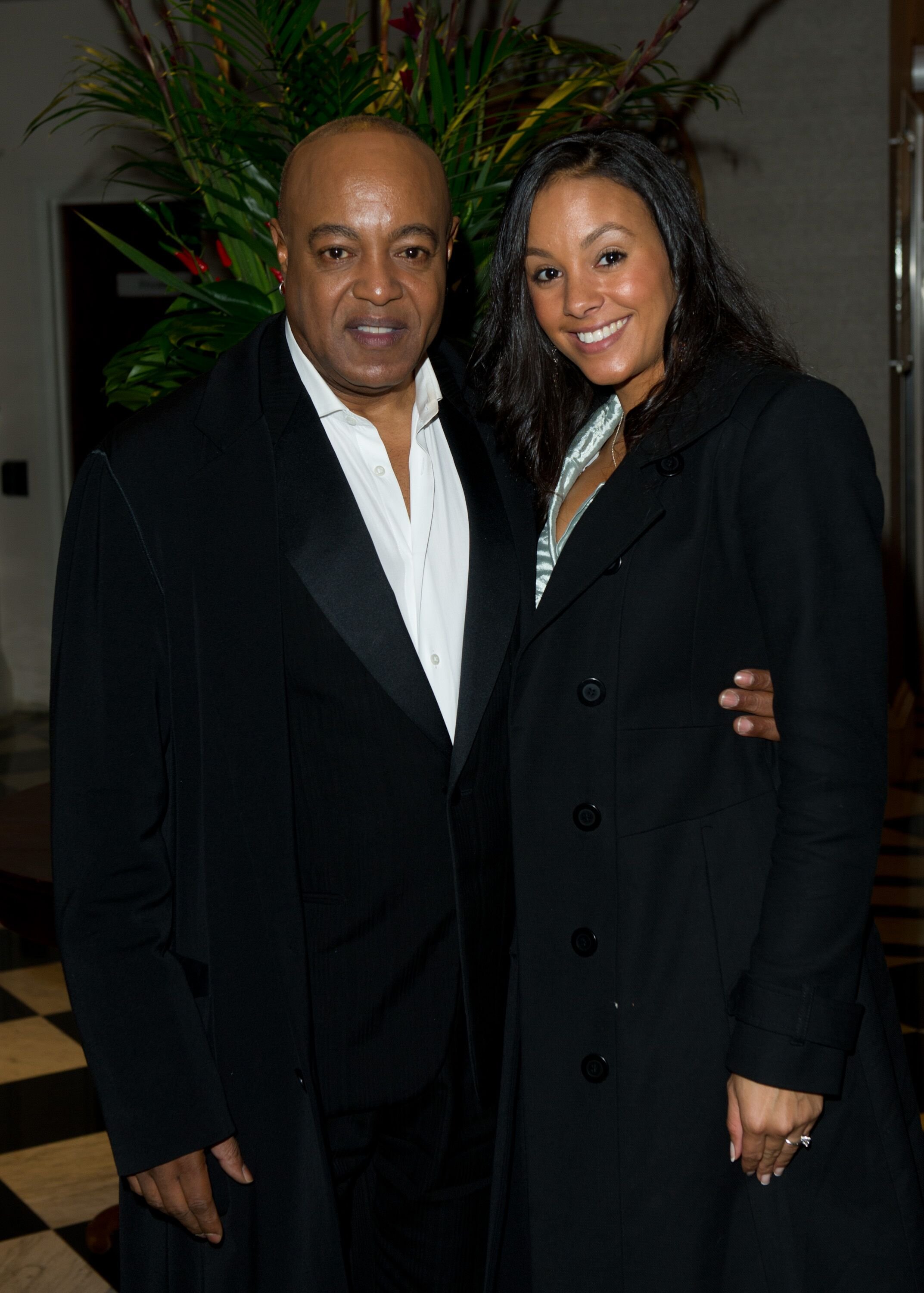 PEABO BRYSON GOES "ADDAMS FAMILY" ALL THE WAY
Peabo shared a gallery of photos on Instagram, showing how his family and friends celebrated Halloween by channeling the entire Addams Family.
Peabo was Gomez, of course, and Tanya was Morticia, with baby Kit dressed up as the Addams baby. The rest of the Addams clan was there too, from Lurch to Cousin It. Peabo wrote:
"Happy Halloween Everyone!! ? .. Don't mess with my family ?? How did we do? .. Did we nail it?"
KIT BRYSON'S PUMPKIN ADVENTURE
But Kit had more than one Halloween costume. For his second act, he was dressed up as the cutest jack o' lantern ever. The snap shows him looking solemnly at the camera with a pacifier in his mouth. Peabo wrote:
"Man.... why they do my son like this ??... #igotyouson #pumpkin #halloween" 
A NEW LIFE FOR PEABO BRYSON
Peabo married Tanya Boniface, a member of the English R&B group The 411, and the two welcomed their first child together on New Year's Day 2018. The birth of his son has been the beginning of a new life for Peabo.
NEW ALBUM ON THE CARDS FOR PEABO BRYSON 
Peabo had revealed that he is releasing a new album produced by Jimmy Jam and Terry Lewis.
The ever-youthful and energetic 68-year-old is currently on tour despite having suffered some health issues recently.
Apart from baby Kit, Peabo has a daughter, Linda, 51, and three grandchildren.
PEABO BRYSON HAD A HEART ATTACK
Earlier this year, Peabo Bryson suffered a heart attack at his home in Atlanta.
His frightened wife Tanya called 911 immediately, and their quick response saved the R&B legend's life.
Thankfully, the incident was relatively mild, and Peabo recovered well, and is now back on his feet and touring again,
Peabo and Tanya visited the first responders who saved his life and thanked them personally for their excellent work.