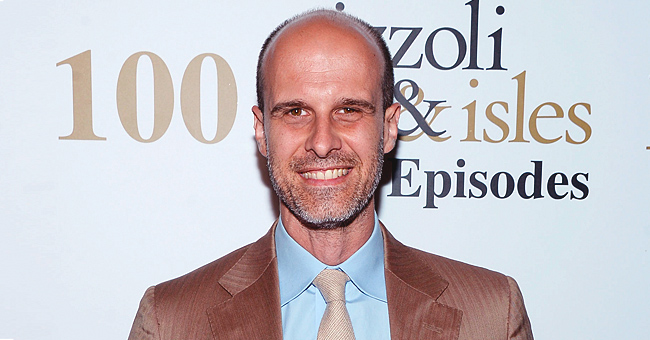 Getty Images
Sophia Loren's Son Edoardo Ponti Has Been Married for 12 Years to NCIS Actress Sasha Alexander

Edoardo Ponti, who is best known as the child of well-known filmmaker Carlo Ponti and actress Sophia Loren, has been married to "NCIS" star Sasha Alexander since August 2007.
According to IMDB, Ponti and Alexander tied the knot at the Russian Orthodox Church in Geneva, Switzerland, and have been inseparable since then despite their busy schedules.
Together they have two children — Lucia, born in 2006, and Leonardo, born in 2010.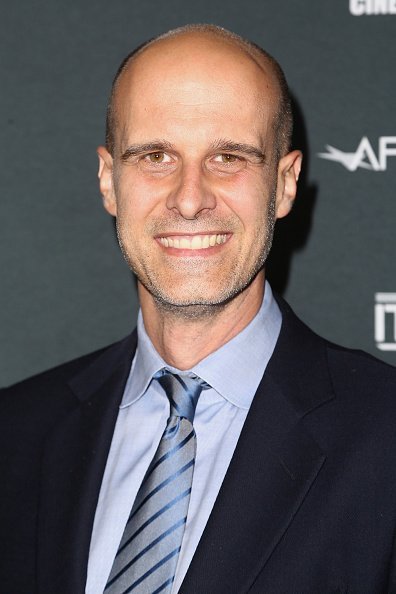 Edoardo Ponti at the Egyptian Theatre on November 16, 2017 in Hollywood, California. | Photo: Getty Images
"I always used (poetry) to make sense of complicated feelings..."
Promipool reported that Ponti is an Italian director. He was born in Geneva, Switzerland in 1973.
He graduated from the University of Southern California with a Bachelor of Arts degree in English Literature and Creative Writing in 1994.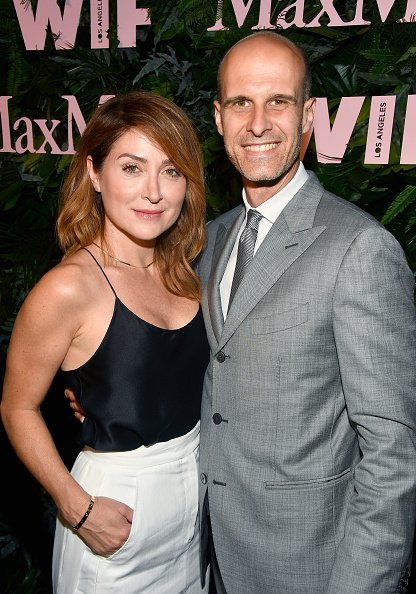 Sasha Alexander and Edoardo Ponti at Chateau Marmont on June 12, 2018 in Los Angeles, California. | Photo: Getty Images
Four years later, he received a Master of Fine Arts degree in Film Directing & Production from the University of Southern California School of Cinema and Television.
It has been reported that the 2002 film "Between Strangers" is the first of Ponti's work as a writer and director.
The movie, which earned five Genie nominations, premiered at the Venice and Toronto International Film Festivals.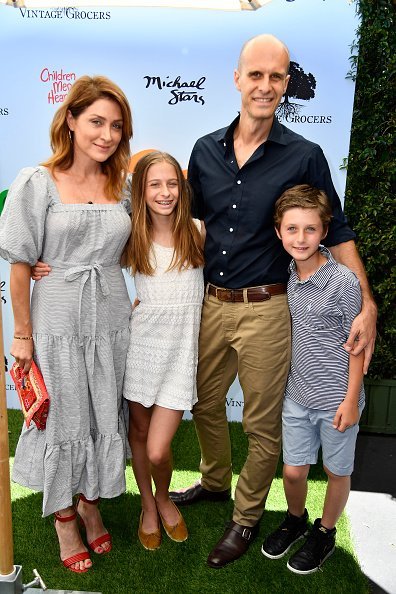 Sasha Alexander, Edoardo Ponti and children Lucia Sofia Ponti, Leonardo Fortunato Ponti at Private Residence on June 10, 2018 in Bel Air, California. | Photo: Getty Images
Ponti wrote and directed the romantic comedy "Coming and Going" in 2011. The film starred his wife, Alexander.
In 2012, he directed the Italian-language film "Il Turno di Notte lo fanno le stelle." That same year, he starred in the film adaptation of "Madam Butterfly." He played the main character, Pinkerton.
After two years, Ponti, who reportedly dated French actress and singer Chiara Mastroianni, directed the film "Voce umana." In 2017, he was added in the list of the highest-paid directors.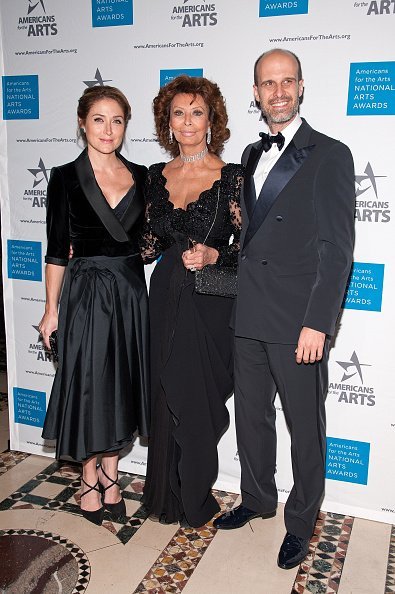 Sasha Alexander, Sophia Loren, and Edoardo Ponti at Cipriani 42nd Street on October 19, 2015 in New York City. | Photo: Getty Images
In 2018, Ponti published his book, "Letters from a Young Father," which is a collection of poems he wrote during the 40 weeks of his wife Alexander's pregnancy.
In an interview, Ponti said: "I always used (poetry) to make sense of complicated feelings, make sense of thoughts I had, make sense of my life."
"There's something very direct and very intimate about poetry, and this is a very unique form of poetry, which is poetry letters in a sense," he added.
Ponti's first book of poetry offers life advice, lessons about love, fear, and reflections.
"All these letter poems were addressed to my daughter almost like a blueprint on how to live, how to love, how to remember," he said.
Ponti added that occasionally, it's heartening to read a book that offers emotions you also have.
Please fill in your e-mail so we can share with you our top stories!