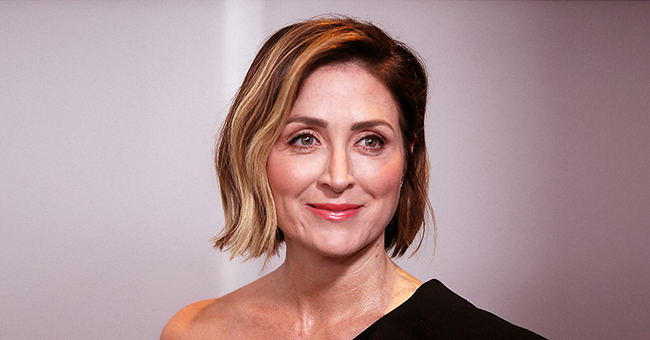 Getty images
Sasha Alexander of NCIS Shares New Photo Taken with Her Look-Alike Son on a Plane

Sasha Alexander has a son who is her spitting image. She shared a new photo of the two of them keeping each other company while on a plane.
Sasha Alexander of NCIS fame, shared on Instagram, a photo of herself and her look-alike son, Leonardo, while on a plane, and they both looked adorable.
Mother and son leaned close to each other, and she captioned it, "Travel Buddy, and spiritual ninja." The actress's followers, reacting to the photo, called them, "Such a pair of cuties."
Another wrote in respect to Leonardo, "His eyes seem to look into your soul, Wow!" Jessica Capshaw, commented, "I love those faces so much," while a fourth commenter, wrote, "He looks just like you."
Alexander shares her son, and daughter, Lucia Sofia with her husband, Edoardo Ponti. The two met during their undergraduate days at the University of Southern California School of Cinema-Television. At the time, the Serbian-American beauty and the movie producer were just friends and didn't get together until they met years later.
In 2007, Alexander and Ponti got married in a private ceremony in Switzerland, and have been inseparable since then despite their busy schedules.
The "Dawson Creek" star once said that when she's at home with her family, she focuses on them to the exclusion of everything else. The "Yes Man" star credits being a mum for her ability to multitask effectively. In her words,
"The difficult thing for a working mum is never to turn off; it comes with learning to be organized and managing time."
As crucial as Alexander's home life is essential to her, her work as an actress is equally vital to the mum-of-two. Born Suzana S. Drobnjakovic, the TV star started performance arts from an early age. Although she wanted to be an ice skater, a knee injury killed the dream, and sent her down the career path she is known for today.
Alexander has starred in different movies and TV productions, including the TNT show, "Rizzoli and Isles," as "Maura Isles." She is best known for playing Caitlin Todd for the first two seasons of NCIS.
In December 2018, she spoke out in defence of her co-star, Michael Weatherly, when Eliza Dushku accused him of sexual harassment. The California native tweeted her solidarity and disbelief, about the accusations.
Please fill in your e-mail so we can share with you our top stories!