Jurnee Smollett-Bell, Who Played Little Denise in 'Full House', Is All Grown up and Looks Unrecognizable
Jurnee Smollett-Bell, who made it big after playing little Denise on ABC's "Full House," is all grown up and looking very different.
Jurnee will probably always be remembered as her lovable character on the hit family sitcom "Full House." But she's not a little girl anymore, and you can tell that she truly grew up as a beautiful woman if you visit her Instagram account.
"You have no arc of your own and you're really irrelevant."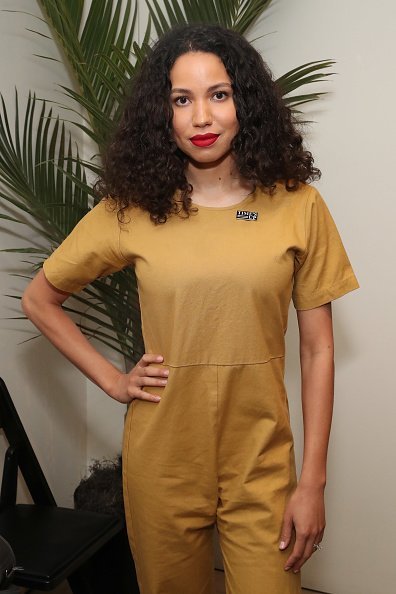 In October 2019, she posted a video of herself on the popular photo and video-sharing social networking service.
"Oh hi there! This is me being so totally naturally myself," she wrote. "Just going to walk around all day doing this."
As of this writing, the post already garnered over 184,500 views. A lot of fans also added their thoughts via comments.
One person wrote, "This look is EVERYTHING!" Another fan added, "You have always been beautiful with little to no effort."
According to The List, Jurnee was only six years old when she first appeared on "Full House."
Much the same as the sitcom's posse, she and her family were inconceivably close all through their childhoods and beyond.
In 1997, Jurnee received critical acclaim for her performance as 10-year-old Eve Batiste in the film "Eve's Bayou."
In an interview with The New York Times, then 10-year-old Jurnee said:
"My agent called and told my mommy about this movie that she thought was really good for me. She said Eve was me. So my mommy and me and my sister read the script and we talked about Eve and how I should portray her and what Eve was about."
After achieving popularity as Denise from "Full House," Jurnee found it hard to find roles that did female characters justice as she developed into adulthood. 
"It's been about finding roles that weren't set dressing, characters who weren't just the girlfriend," she told BuzzFeed.
Jurnee added, "You don't want to be the earpiece for his problems where you have to help push the plot forward and your identity is directly connected to your male counterpart's storyline. You have no arc of your own and you're really irrelevant."
To this day, Jurnee is still acting. She appeared in some of your favorite shows, including "Friday Night Lights," "True Blood," "Parenthood," "The Defenders,"  and "Temptation: Confessions of a Marriage Counselor."
In October 2010, she tied the knot with musician Josiah Bell. They welcomed their first child, a son, six years later.