Remember Denise from 'Full House'? She's Still Acting and Is Jussie Smollett's Sister
Actress Jurnee Smollett-Bell has been in the industry for two decades, starring in hits like "Full House" and "Birds of Prey." She's led quite an interesting life, still acting like her brother Jussie Smollett.
While Jurnee Smollett-Bell made her big-screen debut in 1997 through the film "Eve's Bayou," she actually started acting in the early 1990s. She was once best known for her role on "Full House" before landing a role on "Birds of Prey" more recently.
Smollett-Bell received a Critic's Choice Award and was nominated for an NAACP Image Award for her role on "Eve's Bayou," right before she started working in "Cosby," a gig that won her two NAACP Image Awards.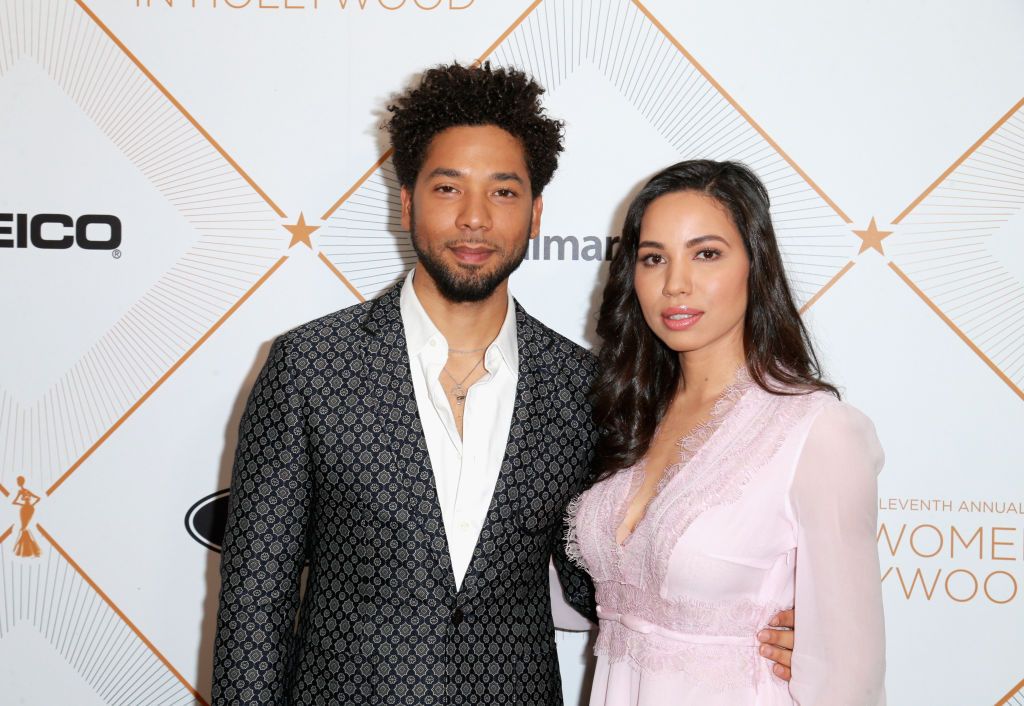 HER MANY PROJECTS
From that point on, she kept landing roles in different projects, including "Wanda at Large," "House," "True Blood," and "Parenthood." Aside from playing Black Canary on "Birds of Prey," she is also on "Lovecraft Country," a drama horror show based on Matt Ruff's novel.
Jurnee is a firm believer in nurturing love, which is why she often pays tribute to the special people in her life on social media.
HER PERSONAL LIFE
When she was 30, Smollett-Bell welcomed her first child. She does not post photos of her child on social media, choosing to keep her private life out of the spotlight. 
Before having a family of her own, she came from a large family. She has six siblings, one of them being Jussie Smollett. Her dad Joel and mom Janet were both social activists, which is also why Jurnee and Jussie became activists themselves. 
HER ACTIVISM
The Smolletts are particularly outspoken about causes like HIV/AIDS prevention and ending apartheid. They have also been active voices for the Black Lives Matter movement. 
Unfortunately, her brother Jussie was criticized by the whole world in 2019 after he allegedly staged a hate crime against himself. In January, he filed a police report saying that he had been a victim of an alleged hate crime by two men wearing Make America Great Again caps.
HER BROTHER'S CONTROVERSY
However, the investigation led the police to believe that he staged the attack, especially after the Osundairo brothers' statement claiming that Jussie hired them. The actor pleaded not guilty to the charges, but he was charged with a 16-count indictment for filing false police reports.
Weeks later, Cook County State Attorney Kim Foxx abruptly dropped all charges against him, a move that even the mayor and police superintendent slammed. By February 2020, he was indicted a second time, and prosecution is ongoing. 
REMAINING CLOSE
In more recent times, Jurnee and Jussie remain close. In June, the actress wrote a lengthy tribute for her brother on social media, wishing him a happy birthday. The tribute read:
"I couldn't imagine life without you boo. Thank you for being mine. Keep shining your light. Love you forever and a day."
Jurnee is a firm believer in nurturing love, which is why she often pays tribute to the special people in her life on social media. She also believes that to love others, one must also love themselves just as much.