'Boy Meets World' Star William Daniels Revealed Where Mom Fell Short & Other Childhood Traumas
William Daniels of "Boy Meets World" once opened up about his difficult childhood, while revealing details about his mom's contributions to his youthful plight.
Legendary actor William Daniels made his entertainment debut at a young age, making several Broadway appearances and stage performances with his mom's support.
The 92-year-old once opened up about his childhood and how his mom failed to allow him a normal childhood or acknowledge his hard work.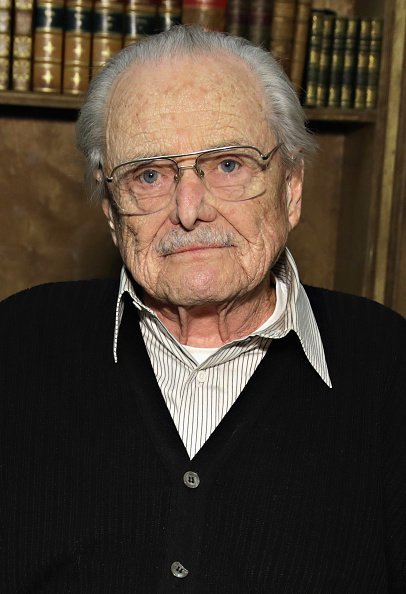 WHAT ROLES IS WILLIAMS BEST KNOWN FOR?
The actor has come a long way since his days of performing as a member of the singing Daniels family, which marked his career debut. 
However, he soon delved into full time acting, featuring in his first Broadway show in 1943's "Life With Father."
His performance in Broadway paved the way for him in the industry, and soon, he landed more roles in shows like, "On A Clear Day You Can See Forever," "A Little Night Music," and in "The Zoo Story," which earned him his first award.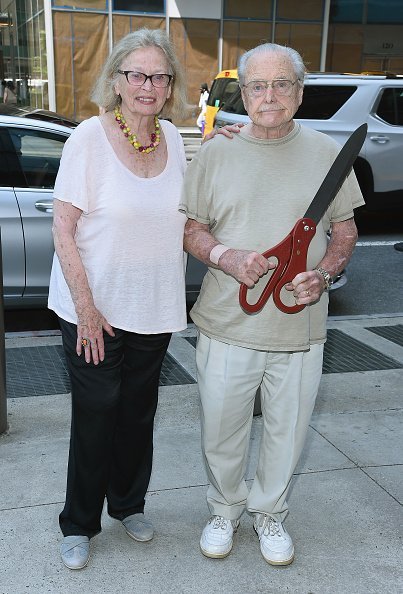 Soon after his name became widespread, the actor made his move to the Hollywood citadel, Las Angeles. The move was the career boost he needed as he soon landed historic roles like the fictional superhero, "Captain Nice."
His other movie credits include "The Graduate," where he starred as Dustin's father, "Two For The Road," playing the role of Howard," in "1776" as John Adams, and in "St. Elsewhere," as Dr. Mark Craig, a self-centered surgeon.
Moving forward in his career, the legend attained a major breakthrough in the ABC series, "Boy Meets World," where he starred as the beloved teacher, Mr. George Feeny, a role for which he will forever be remembered.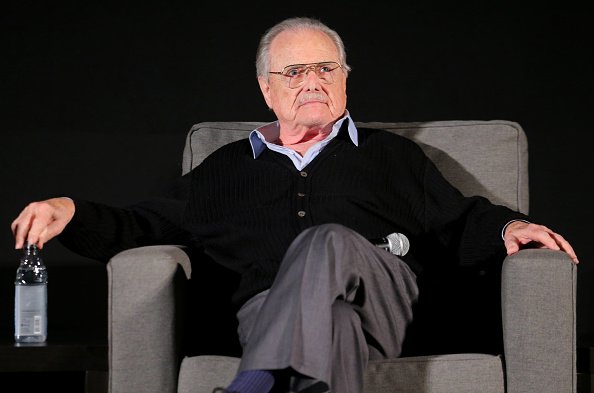 In 1999, he became the prestigious president of the Actor's Guild, a position he retained for the next two years.
WILLIAMS PERSONAL LIFE, WIFE, AND FAMILY
The Emmy Award Winner was born in 1927, to a native New York family. In 1951, the actor married his on-screen wife, who co-starred as his wife in "St. Elsewhere," "Boy Meets World," and its sequel, "Girl Meets World." 
The couple welcomed their first child ten years later, but the baby's life was short-lived. After the loss of their day old baby, the couple opted for adoption, to welcome two new additions to the family, Michael and Robert.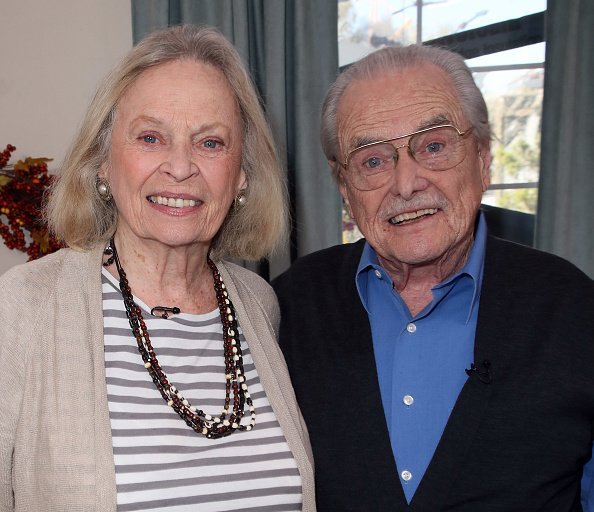 Michael grew up to venture into entertainment, but unlike his parents, he built his career behind the scenes as an assistant director and Stage manager. 
His brother, however, went on to become an artist as well as develop a career in computer graphics designing.
SUSTAINING A LASTING RELATIONSHIP WITH HIS LONGTIME WIFE
Despite the pitfalls that plagued their marriage, the beloved couple has stayed strong, sustaining their union for sixty-eight years. 
The duo met during their first year at the North-Western University, where they were both drama majors.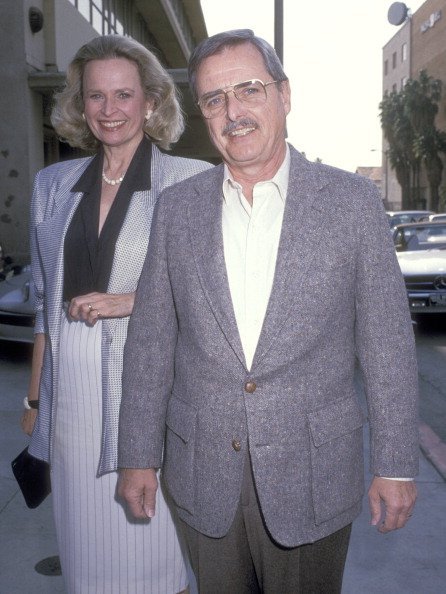 They attained enviable career goals in 1986 when they both received Emmy Awards for their performance in the medical series, "St. Elsewhere," making them the only married couple to achieve such a feat since Alfred Lunt and his wife, Lynn Fontanne.
WILLIAM RECALLS HIS CHILDHOOD
Admittedly, the former child actor would not have gotten the drift of entertainment without the nudge from his mother, who forced him into stage dance performances from the age of four and paved his way to fame. 
By the time he was eight, the young performer was making his marks on various radio shows.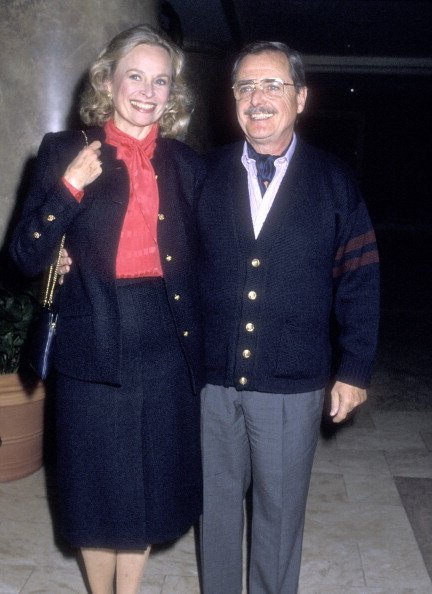 In his book, "There I Go Again: How I Came To Be Mr. Feeny, John Adams, Dr. Craig, KITT And Many Others," the legend detailed the spoils of his childhood, while explaining how he got forced into show business by his mom, who made him sing and dance with his sisters, Jacqueline and Carol. 
The "Boy Meets World" star described the experience as "being robbed of a normal Childhood," as he recalled the pressure of performance imposed upon his youthful self.
THE STAR DESCRIBED HIS MOTHER'S FAILURE
The icon further opened up about his late mom's ambition to make him a famed actor, referring to her as "the ultimate stage mother."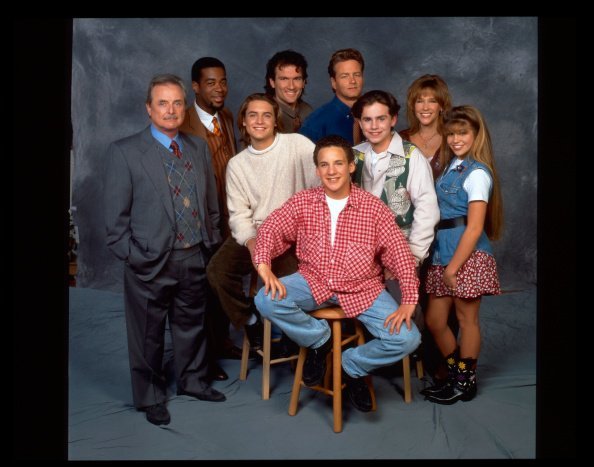 However, he noted that she went about it the wrong way, as he spent most of his youth trying to impress her and live up to her expectations of him, but she failed to appraise his efforts. 
According to the icon, his mom believed that getting to praise kids often would make them conceited hence her failure to offer him encouraging words like "good job" or "well done," and such was a contributing factor to his hurtful childhood. 
FINALLY OPENING UP OLD WOUNDS
Decades after his youthful travails, the father of two took a break from mourning his lost childhood and decided to open up to his parents about the pains he passed through in his early years.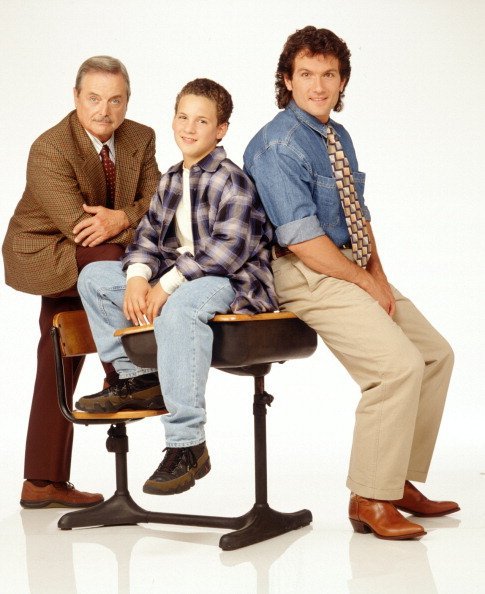 In an interview with People, the author explained his mother's reaction to the disclosure, saying:
"I told them out here, in our pool house. Irene looked out the glass doors, onto the pool, and never looked at me once when I told her this: 'You really put us through a lot.'"
PERHAPS MOM WAS RIGHT AFTERALL
Despite his painful past and the price he had to pay for his fame, the 92-year-old acknowledged that acting was what he was born to do, and enjoyed doing most, even after several attempts to run from it.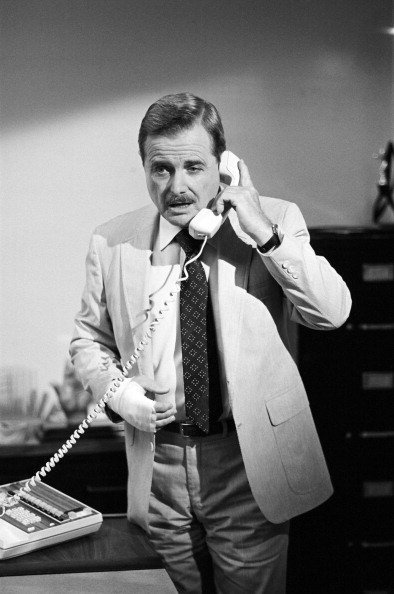 "In retrospect, my parents were right," the now accomplished actor admitted in his book.
Thanks to William's mom, the world of entertainment was gifted a legend who has continued to grace the screens and win hearts almost a century later, with his extraordinary talents.