Whitney Houston's Longtime Friend Robyn Crawford Recalls the Singer's Wedding Day in New Memoir 'A Song for You'
Robyn Crawford remembers the moment her long-time love Whitney Houston looked into her eyes at her wedding to Bobby Brown.
Robyn Crawford, Whitney Houston's best friend, recounted the moment the singer told her about Bobby Brown's proposal in her new memoir "A Song for You: My Life With Whitney Houston."
The two women who were friends for 30 years, nurtured a life-long love for each other, and for Robyn, seeing Whitney marry a man she believed was unsuitable was agonizing. 
Crawford worked for Houston for another 8 years, witnessing her friend's growing dependence on drugs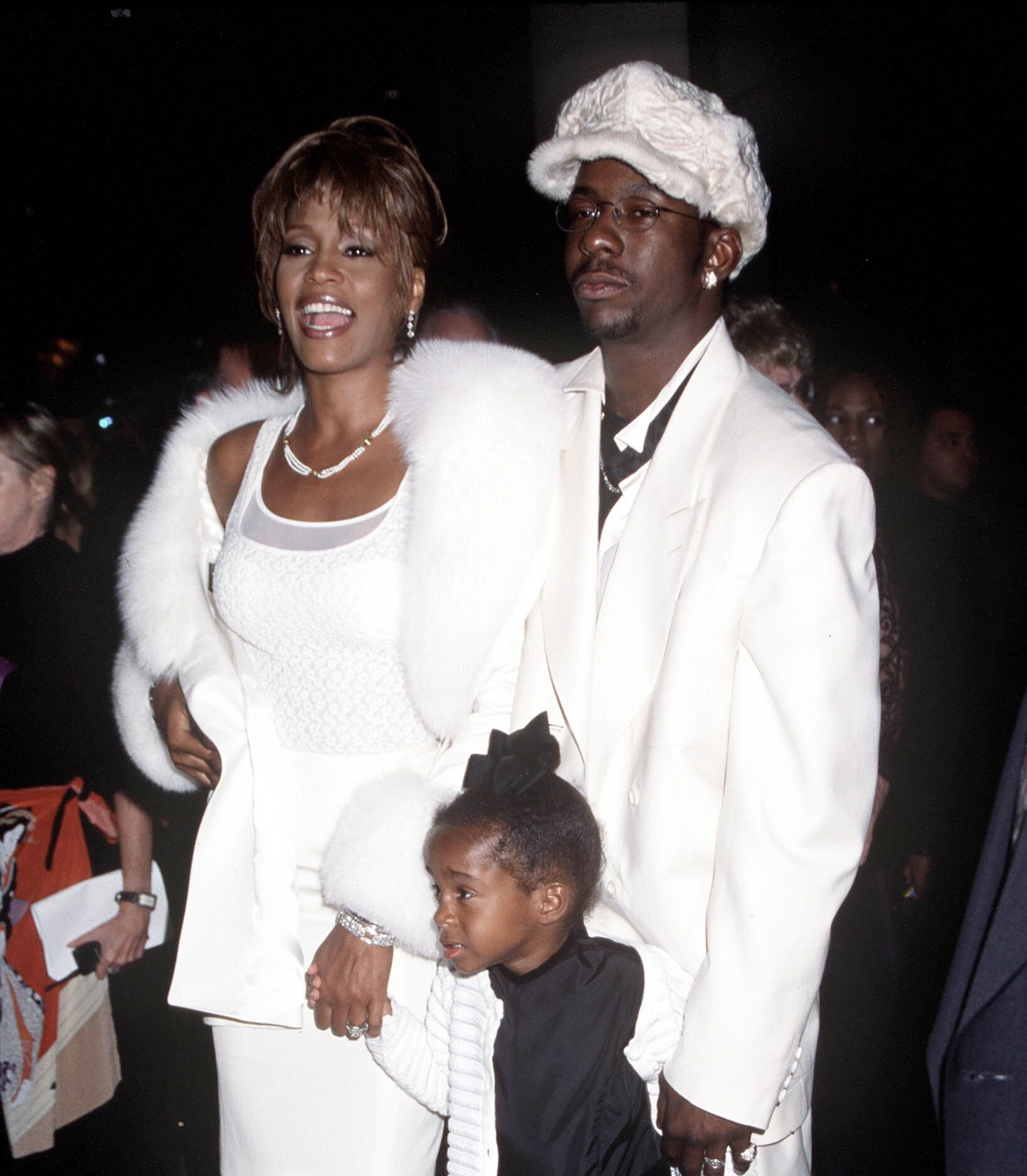 ROBYN CRAWFORD WAS THE FIRST TO KNOW BOBBY BROWN PROPOSED
Houston and Crawford had been friends since their teens, and their friendship had deepened into love - a love forbidden by the singer's family. 
So they ended their romance but remained close, and Crawford was the first to hear of Bobby Brown's proposal. Houston told Crawford:
"Bobby asked me to marry him and I think I'm going to do it."
ON THIS DAY – In 1992, #WhitneyHouston and #BobbyBrown got married in New Jersey. #OnThisDay pic.twitter.com/lUJLNzpvhA

— AP Entertainment (@APEntertainment) July 18, 2019
HEARTBREAKING LAST LOOK INTO EACH OTHER'S EYES
Houston asked Crawford to be one of her bridesmaids, and she accepted. And on that fateful day in 1992, as Houston handed her the bouquet at the altar, the two women exchanged a look that Crawford will never forget. She wrote:
"I was very emotional. I looked into her eyes when I took her bouquet — taking one last look."
Robyn Crawford confirms her romantic past with the late Whitney Houston for the first time. https://t.co/dvTo2QoKTt

— Entertainment Tonight (@etnow) November 6, 2019
WHITNEY HOUSTON'S GROWING ISOLATION
But the marriage was a disaster from day one. Brown was abusive and isolated her, and Crawford, who worked for Houston, witnessed it all at close quarters. She wrote:
"I saw and heard him speak to her in ways that were demeaning, and [he] talked down to her."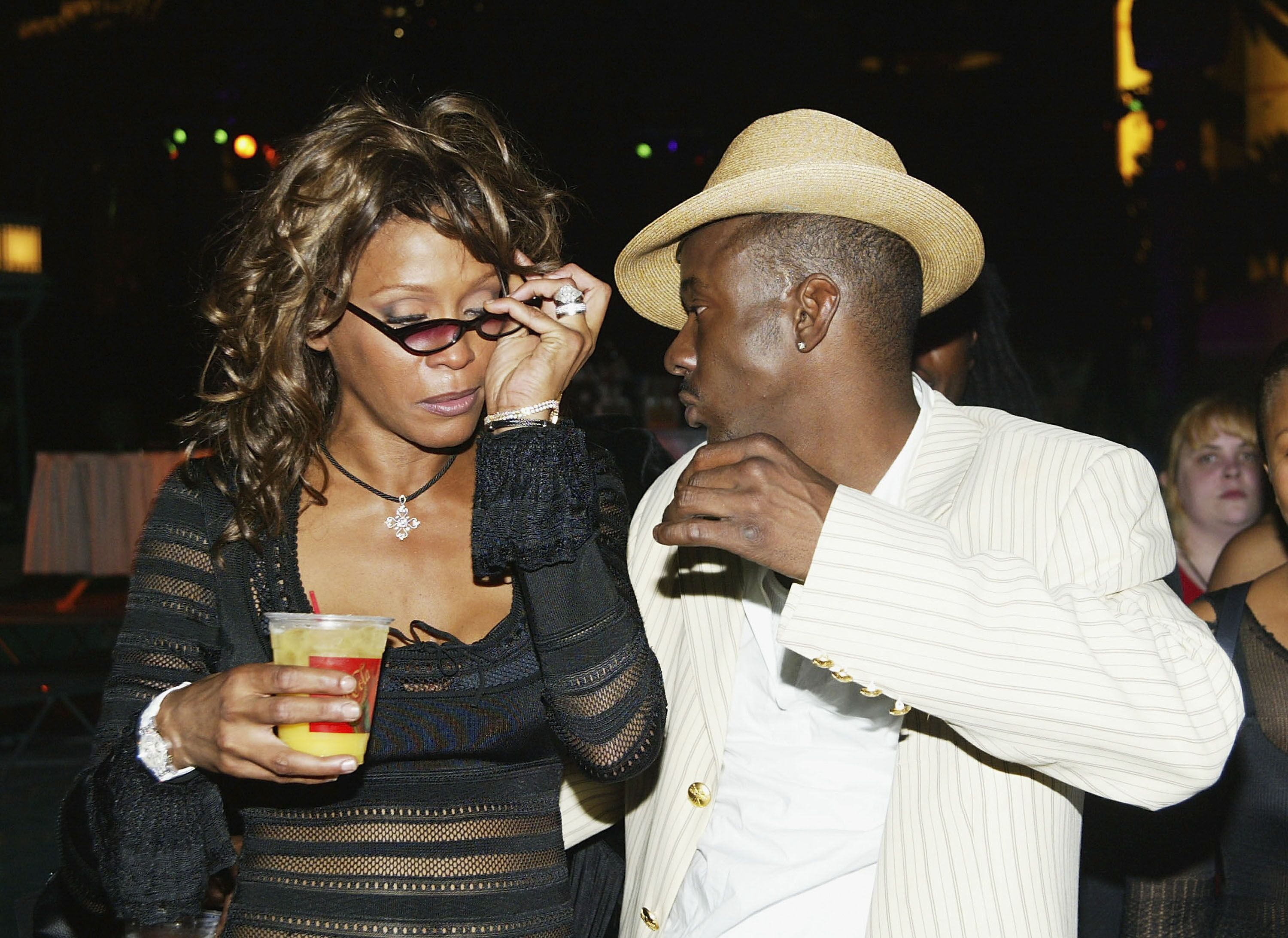 ROBYN CRAWFORD STOPPED WORKING FOR WHITNEY HOUSTON
Crawford worked for Houston for another 8 years, seeing her friend's growing dependence on drugs and her abuse at her husband's hands.
In 2000, Crawford left Houston's employ, feeling she could no longer defend or protect her friend on the path she had chosen for herself.
The two drifted apart, but when Houston was at her lowest points she always reached out to her old friend.
Then on February 11, 2012, the news exploded: Whitney Houston was dead at 48, the reported cause was drowning, heart disease, and cocaine use.
Crawford has stated that with her memoir, she wants above all to bring back the lovely vibrant friend she loved. She wrote:
"I felt the need to stand up for our friendship. I have a lot of beautiful, wonderful, exciting adventures and loving, caring memories. Whitney was a beautiful friend."
"She was more interested in Eddie Murphy, but he was elusive.," she wrote in the book (via People), saying Houston "lost herself" trying to pursue the comedian. https://t.co/H5Rfyzajin #WhitneyHouston #EddieMurphy #RobynCrawford #BobbyBrown

— The Guardian Nigeria (@GuardianNigeria) November 10, 2019
FAMOUS ACTOR TRIED TO STOP WHITNEY HOUSTON'S WEDDING
Robyn Crawford revealed in her memoir that iconic actor and comedian Eddie Murphy had called on the morning of Whitney Houston's wedding to Bobby Brown and tried to persuade her not to marry the singer. Crawford writes:
"[That day] Eddie Murphy called to say she was making a mistake but she pressed ahead."
Crawford reveals that Houston had become infatuated with actor and comedian Eddie Murphy in 1989, and pursued him, even as she was being romanced by her future husband Bobby Brown. 
Her relationship with the comedian had been over for several years, yet Murphy had cared enough to try and dissuade her from committing the mistake that would ruin her life.
Houston willfully went ahead and tied herself to a man that would drag her down into a descending spiral of drugs, domestic violence, and emotional abuse.