Tyler Perry Gives Tour of His 330-Acre Production Studio in Atlanta That Has a Faux White House
Tyler Perry gives a detailed tour of his 330-acre production studio that rests on a former military base in Atlanta. The vast studio includes a life-sized replica of the White House, state-of-the-art soundstages, back-lot sets, a theater, and commercial establishments. 
Architectural Digest just got an exclusive in-depth tour of the Tyler Perry Studios in Atlanta, and it includes all the interesting information that one needs to know when looking at the vast space.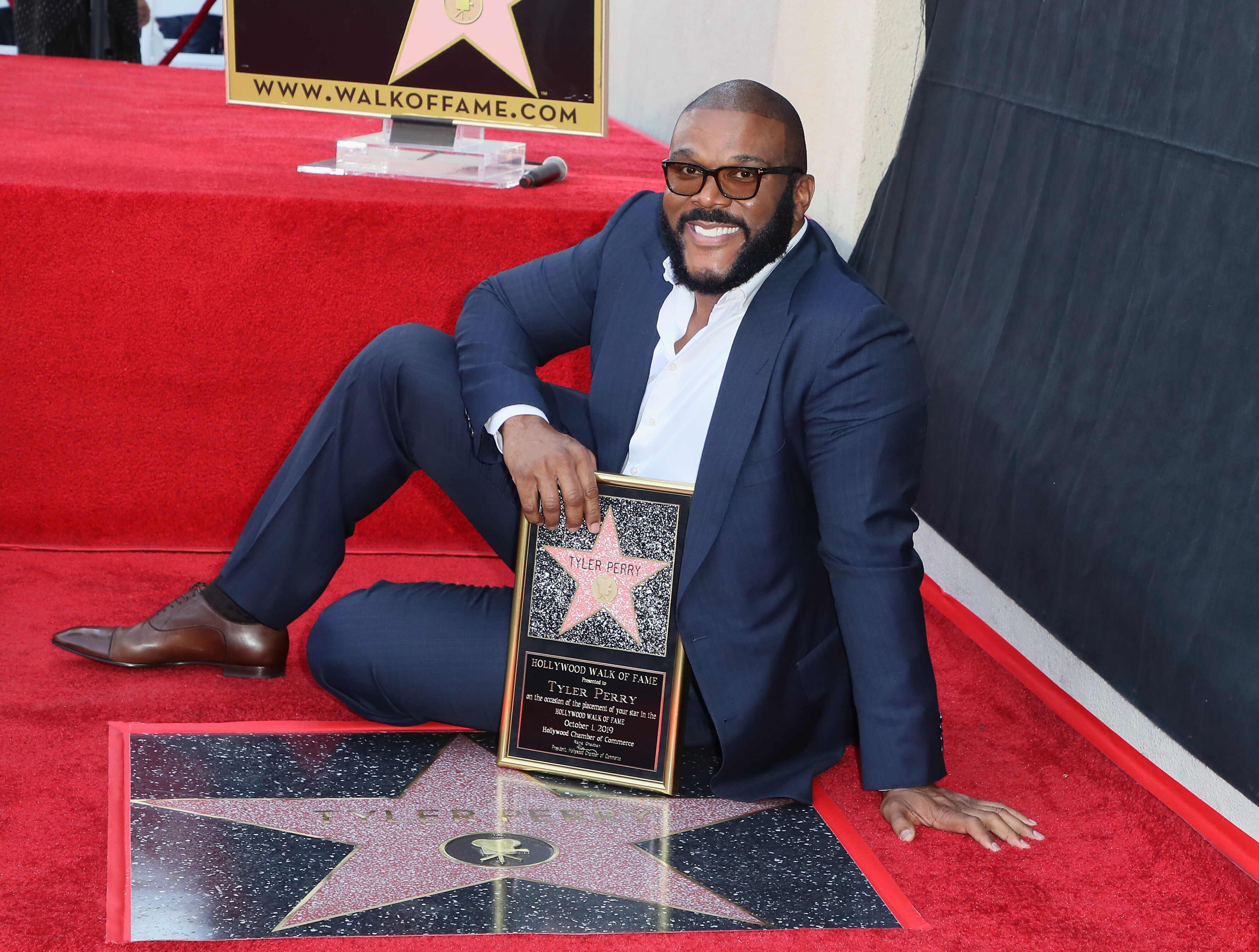 The White House Replica
When asked to recount how many times he's been in the White House, Tyler Perry reveals that he's been there about four times in total. 
Now that he hasn't been there in a while, he built one of his own. The three-story replica of the most famous residence in America is built to an 80 percent scale, which was built for the set of his new BET drama, "The Oval." 
The columns of the replica are load-bearing, the toilets inside it flush, and each floor is accessible for wheelchairs. AS for how long it took them to erect the place, tyler said: "We built it in about 12 weeks!"
Making Use of the Historic 330-Acre Lot
The entire studio compound is built on the grounds of Fort McPherson, a former military base that Perry purchased back in 2015. Now, it is one of the largest production facilities in the country and the first to be built by a black man. 
Aside from the impressive White House facility, it has 12 state-of-the-art soundstages, all named after African-American trailblazers in the entertainment industry. More than that, it has 200 acres of green space, a bank, county jail, lakeside cabin, suburban subdivisions, a basketball court, a trailer park, an airport, and a commercial jet all ready for action. 
More than these film-ready establishments, it has 30 buildings on the National Register of Historic Places, which is ready for more throwback movies to shoot in. 
What Makes Tyler Perry Studios Different
According to Paul Wonsek, who's been Perry's consistent production designer for the last eight years and worked on the designs of almost all studio buildings, Tyler builds real architectural structures. 
"Most production companies use soundstages, but Tyler builds real architectural structures for shooting. Nobody else works that way."
A Work In Progress
While the available structures on Tyler Perry Studios are already impressive and have been used for many movies and TV series, Tyler Perry is far from finished. In total, he still has 200 acres of green space to work with. As for his plans, Tyler reveals he wants to make his own six-lane highway and a European-style city. 
"You know, something with winding cobblestone streets? We could use it for Paris."
The Grand Gala
Although Tyler Perry Studios has been used by major productions in the past couple of months, the producer only unveiled it to the public last month. 
Inviting over 700 guests to the sprawling compound in Atlanta, Perry was joined by the biggest names in Hollywood in the formal affair. 
The likes of Oprah, Samuel L. Jackson, Denzel Washington, Halle Berry, Beyonce, and Jay-Z all got dressed up in their most glamorous outfits to celebrate the historic 330-acre compound that Perry continues to build. 
The Future of Tyler Perry Studios
Tyler Perry has spent an approximate $250 million on his compound, but he isn't done developing it. He is currently building a 3000-seating theater to accommodate concerts and events like the upcoming Miss Universe pageant, along with commercial establishments that people could use on tours. 
All in all, Perry would like Tyler Perry Studios to be a place for everyone - for entertainers and producers to turn their craft into reality, and for students and tourists to see it as a weekend destination that they can enjoy.