Tamera Mowry of 'The Real' Pays Tribute to Her Niece Alaina Housley One Year after Fatal Mass Shooting
Tamera Mowry and her husband, Adam Housley paid special tributes to their niece, Alaina on the first anniversary of her tragic death. Tamera urged for change while Adam assured it was coming. 
It's been a year since Tamera Mowry began grieving the loss of her niece, Alaina Housley who tragically died from a mass shooting.
As a special tribute on Alaina's death anniversary, Tamera honored her memory by posting a video with a caption calling for change.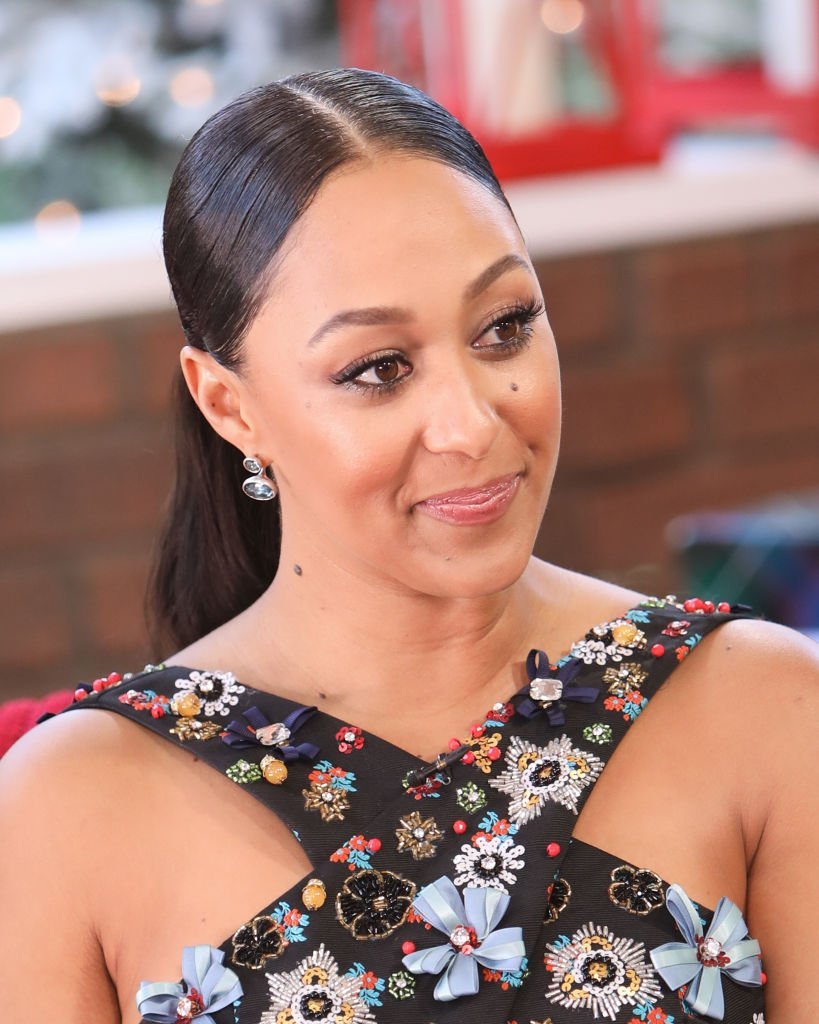 MAKING SENSE OF HER SENSELESS DEATH
Alaina was one of 12 victims of the Borderline Bar massacre shooting in Thousand Oaks, California on November 7, 2018. Her senseless death prompted her family to create a non-profit foundation in her name. 
The foundation hopes to fight gun violence by encouraging a discussion about the issue in the hope of making changes. 
Earlier in the week, Tamera was already feeling the blues as Alaina's death anniversary neared. She tearfully shared this to her co-hosts on "The Real."
The clip Tamera shared repeatedly flashed the word "Enough" and highlighted the fact that "100 Americans are killed with guns every day."
In her caption, Tamera wrote, 
"Today marks one year since we lost our sweet angel Alaina. I miss her every single day, but I know she is always with us and watching over our family from Heaven."
To explain the clip, the talk show host added,
"In her honor, we are fighting on her behalf through the @alainasvoicefoundation. We are asking for our leaders to start the discussion to create #CHANGE. Along with @napavalley1839fc we have had #ENOUGH. #alanasvoice"
THEIR LAST CHRISTMAS TOGETHER
In a separate post, the 41-year-old mother-of-two shared a pic of her last Christmas with Alaina in 2017. The Christmas card pic featured their whole family including Alaina's parents and brother and the Housley grandparents. 
"I miss you so damn much," Tamera wrote to caption the memorable pic.
"We are alive for a reason. If you're here today, it's because you have a purpose."
A ROUGH WEEK
Earlier in the week, Tamera was already feeling the blues as Alaina's death anniversary neared. She tearfully shared this to her co-hosts on "The Real."
"If I'm weird at this table this week, it's gonna be a year since my niece's passing this week, so I just wanted to put that out there and say it's been a hard morning," Tamera explained. 
Tamera's heavy feeling was compounded by the fact that two months after Alaina died, her grandmother also passed away. 
"I've lost two very close people in my life very, very quickly in a short amount of time," she recalled to her co-hosts.  "And what I've learned from that situation is that life is short and don't take for granted life."
"CHANGE IS COMING"
Meanwhile, Tamera's husband, Adam Housley expressed how much he missed Alaina in his own Instagram tribute that read, 
"Miss you. Every second. Every minute. Every hour. Every day. Every week. Every month. Every year. You are guiding my children in a way I never imagined. Cover them from above. Give them strength and guidance....and know this...the movement is being built and the change is coming. Soon. Very soon. But you already know that. We love you so much. #lovemyniece #goddaughter #mychildrensangel #alainasvoice @alainasvoicefoundation @alaina.housleyy."
Alaina was 18 years old and a college freshman when she was tragically killed. Life is indeed fleeting as Tamera stressed to her co-hosts which is why she also advised,
"We are alive for a reason. If you're here today, it's because you have a purpose."