Rob Kardashian Celebrates Daughter Dream's 3rd Birthday with a Luxe Helicopter Ride
Rob Kardashian gave his 3-year-old daughter Dream a different type of ride as they took a luxurious helicopter ride around LA for her birthday. 
Celebrating her 3rd birthday on November 10, Rob Kardashian took his little girl out on an extraordinary ride as they enjoyed a helicopter tour together. 
Dream Kardashian is Rob's only daughter with ex-fiance Blac Chyna.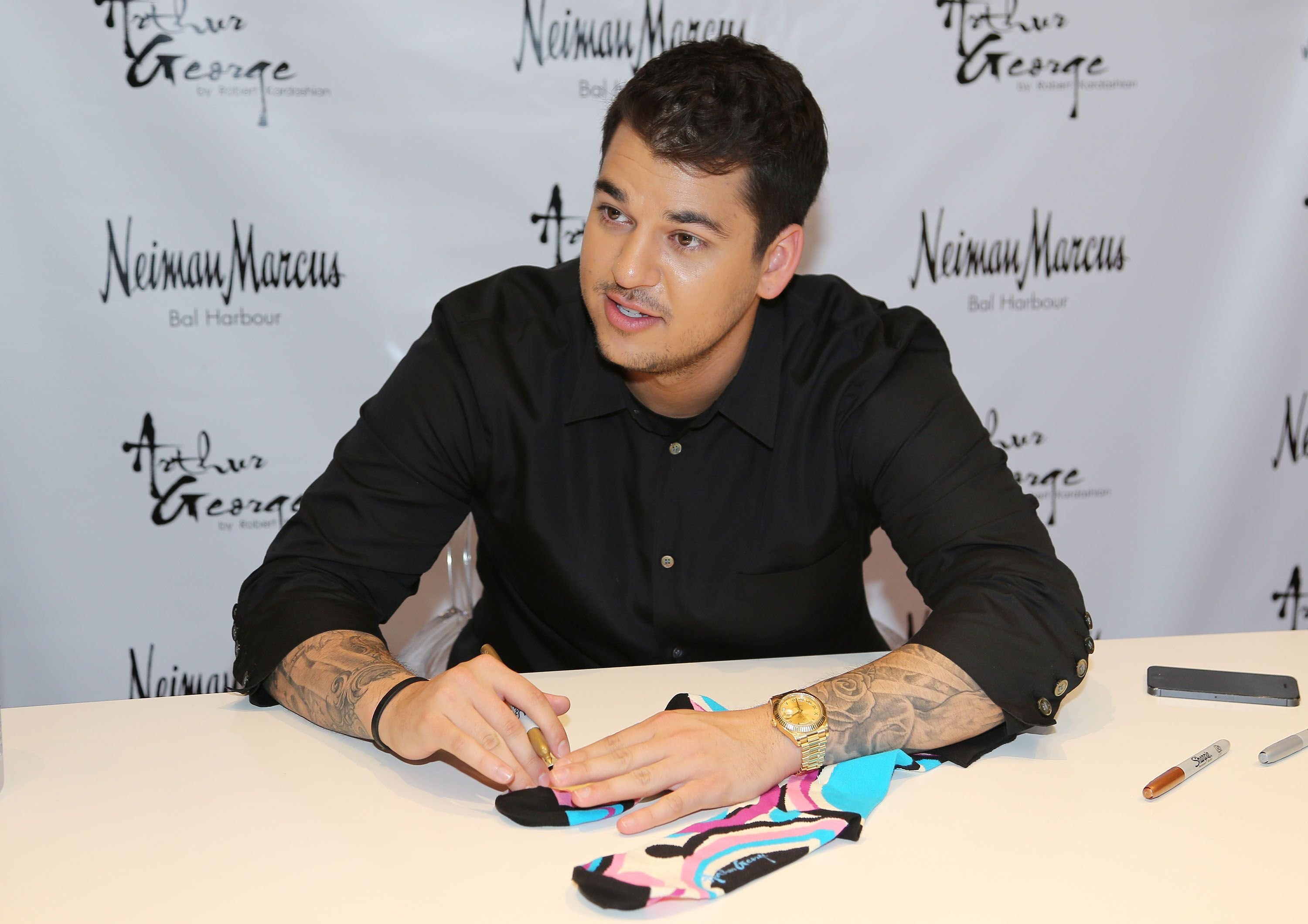 A Luxurious Birthday Ride
The 32-year-old dad shared a couple of photos of the little girl on Instagram, with one of her holding a cupcake in front of the helicopter, and another of her enjoying the view as she looked out the window. 
Their father-and-daughter helicopter ride is one of the two celebrations fans were treated with, as she also had a "Trolls" themed birthday party with the Kardashian-Jenner family. 
"Trolls Fever"
It seems "Trolls" is the little girl's favorite movie, as not only did she have it as her 3rd birthday theme, but she and her dad also dressed up as them on Halloween. 
Dream dressed up as Poppy from the hit children's movie "Trolls," sporting a bright pink wig. Her proud dad shared a photo of the little girl on Instagram, and fans just can't get enough of her. The former reality TV star suited up as Papa Troll for Halloween, sporting a pink and white wig, pink and white eyebrows, and a pink mustache.
"Poppy Troll dressed up with Papa Troll for #Halloween"  
Co-Parenting Between Rob Kardashian and Blac Chyna
Dream Kardashian is Rob's only daughter with ex-fiance Blac Chyna, who also shares a 7-year-old son, King Cairo, with Tyga. 
Despite their separation, Rob and Blac Chyna have set aside their differences for the benefit of their child. Now, they co-parent the little girl and it's clear they try to give her the best that life can offer. 
A Healthier Lifestyle for Rob Kardashian
In fact, to make sure he can properly provide for his child, Rob Kardashian made it a point to quit drinking and make better diet choices, including cutting down on processed and fast food. He's also been gyming more regularly and has been playing a lot of basketball to get back in shape. 
With Kardashian in a much better state both physically and mentally, he is devoted to raising his daughter Dream in the healthiest and happiest environment possible. 
Happy Birthday, Dream!