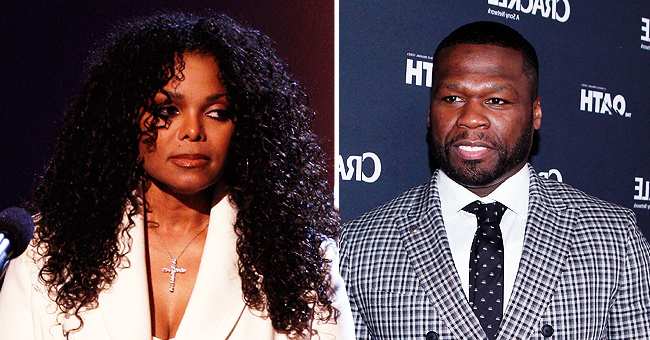 GettyImages/GlobalImagesUkraine
Janet Jackson Shares Video of 50 Cent Watching Her Perform during Concert & Fans Wonder If the Singer Threw Subtle Shade

Janet Jackson might have taken a dig at rapper 50 Cent after sharing a cryptic post on her Instagram story.
As reported by The Shade Room, 50 Cent and Janet were part of a line up at the "RNB Fridays Live tour" at Melbourne's Marvel Stadium, Australia.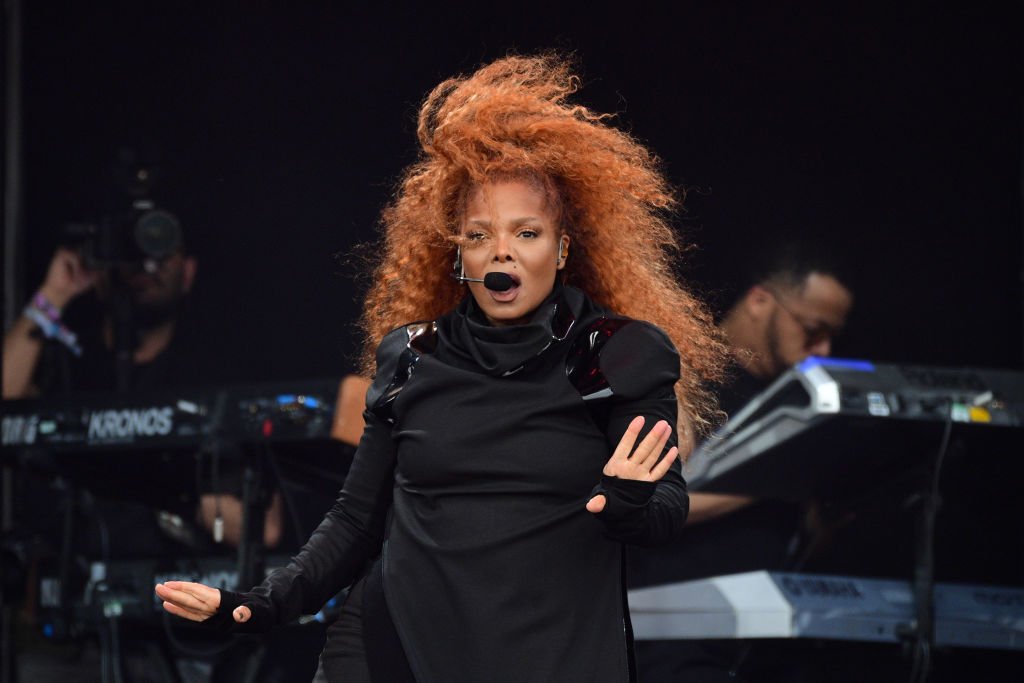 Janet Jackson performs on the Pyramid Stage on day four of Glastonbury Festival at Worthy Farm, Pilton in Glastonbury, England | Photo: Getty Images
During Jackson's performance, a member of her team while shooting a clip for her Instagram story caught the 50 Cent in a famous sly smile while watching Janet on stage.
While that isn't a big deal, what puzzles fans is that the camera settled on the "Power" star to find him smiling during Jackson's performance of the duet "Scream" which she recorded with her late brother, Michael Jackson.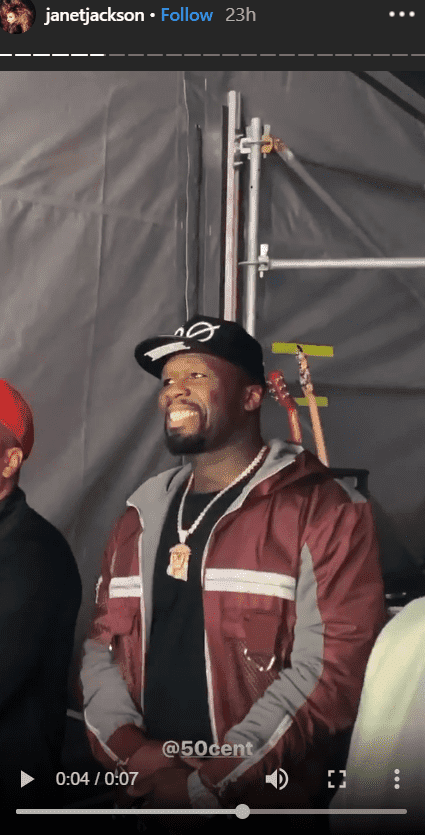 A screen shot of Janet Jackson's Instagram story | instagram.com/janetjackson
Given that the rapper has had some bad times with members of the Jackson family, many believed the post hinted at a subtle shade.
According to reports, 50 Cent said some harsh things about "The King of Pop" when the HBO documentary, "Leaving Neverland" was released.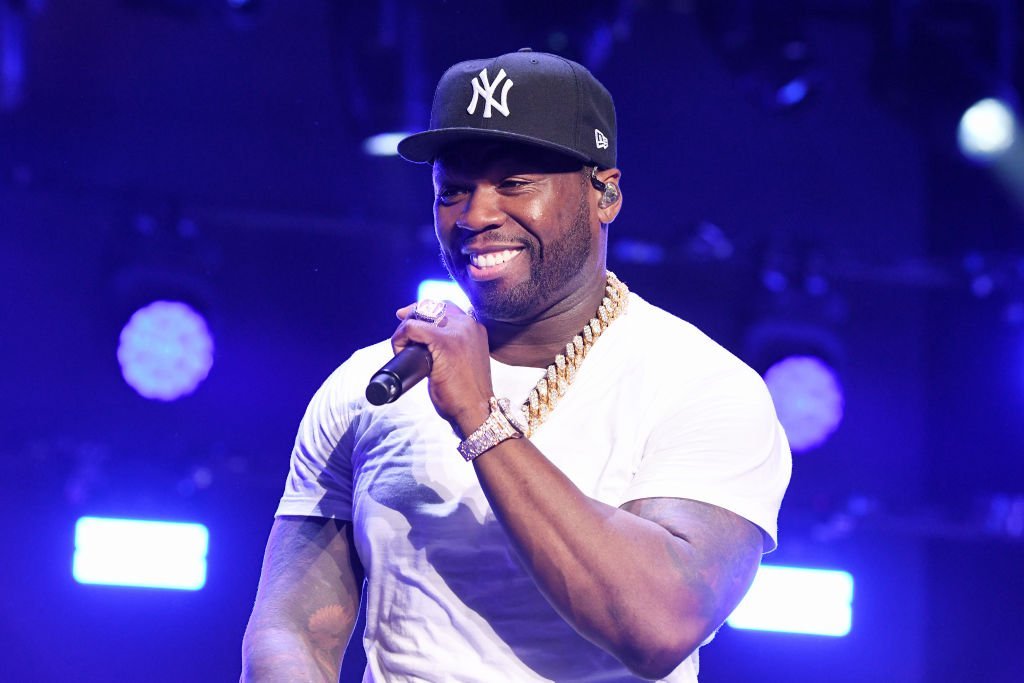 50 Cent performs onstage at STARZ Madison Square Garden "Power" Season 6 Red Carpet Premiere, Concert, and Party in New York City | Photo: Getty Images
Not to forget that he also got in a fight with Paris when she was defending her dad, as noted by Capital Xtra.
In what seemed a comment in favor of Janet, a devotee took a jab at 50 Cent, writing:
"Idk whether to laugh at the fact 50 cent looks like one of Janet's hoes backstage or to be shocked at he's literally thereafter he was slandering Michael Jackson and bullying Paris online. I know Janet is an intelligent woman, but if I were her, I would throw that trash away."
Another internet user who shared the same sentiment wrote:
"This is a subliminal message to show who is 50 cent in reality. He stans Michael but he sold his soul!"
This fan, who believed Janet's post was intended to shame 50 Cent, tweeted:
"She really did post the infamous MJ hater getting his life to Scream then called him out to his face. Must be cloudy than a mug down under."
Some, however, believed that Janet Jackson had spoken with the "Candy Shop" crooner backstage and that tagging means they are on great terms.
This netizen, who shared that sentiment, seemed disappointed in the singer.
While the truth isn't known, Daily Mail reports that the rapper made a blunder in an Instagram post that left his Australian fans angry.
Although the post has now been taken down and edited, the publication notes that 50 Cent misspelled Melbourne by writing "Melborn," making him a laughing stock of the fans.
Please fill in your e-mail so we can share with you our top stories!