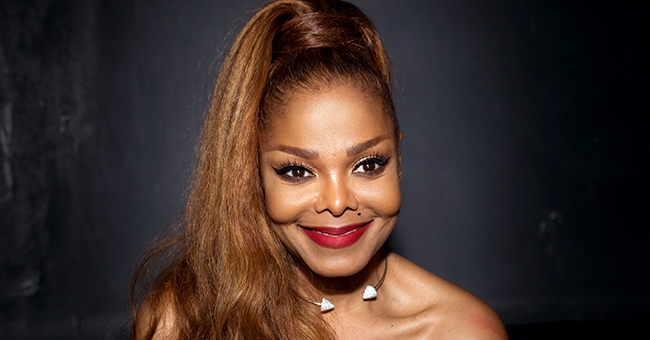 GettyImages
Janet Jackson Talks Being a Single Working Mom and Why She Doesn't Have a Nanny for Son Eissa
Despite her busy schedule, Janet Jackson is a hands-on mother when it comes to raising her two-year-old son, Eissa. The singer recently opened up about being a single mom and why she chose not to hire a nanny to help her with the boy.
In a recent interview with Daily Telegraph's Stellar magazine, the 53-year-old global icon admitted that is hard being a single working mom.
"I don't have a nanny. I do it all myself," she said, adding that if her mother did it with nine children, "there's no reason I can't."
However, Jackson clarified that she does get help with Eissa when she has to step on the stage or attend any other compromises, but all other times "it's my baby and me," she said.
A NEW PERSPECTIVE
Janet, who is about to end her Las Vegas residency this weekend, welcomed Eissa in January 2017 with billionaire ex-boyfriend Wissam Al Mana. Since then, the pop icon says her perspective on life has completely changed.
Growing up in such a big family like the Jacksons, and being surrounded by competitiveness in the music industry, Janet learned from a young age that she had to put herself first. However, Eissa's birth changed that.
"My son has shown me that love, no matter how deeply you believe you have experienced that emotion, can always go deeper. Love is limitless," she told Billboard magazine last year.
And continued:
"And for someone like me, raised in show business where self-concern is always a priority, how fortunate I am now to be concerned, first and foremost, with the welfare of someone else. Day after day and night after night, holding my baby in my arms, I am at peace. I am blessed. I feel bliss. In those moments, all is right with the world."
BALANCING HER TWO WORLDS
Motherhood has touched every aspect of Janet's life, and one of the most challenging tasks she had to learn was to balance her work and personal life. To do that, Jackson says she has slowed down "a great deal."
Now she rehearses half of the time she used to because she wants to spend time with Eissa.
"My friends call me Superwoman," she joked. "God knows I'm not. But I think what they are seeing is the energy and that extra drive I'm getting from the inspiration of Eissa."
Eissa is already showing signs of being interested in music. Whenever he goes to rehearsals with mom, the boy enjoys singing along to her songs and playing around with everyone. Jackson also revealed she recently bought a mini violin for the boy, and he loves it.
"He sleeps with it. He eats breakfast, lunch, and dinner with it," Janet said.
Considering that most members of the Jackson family have shown their qualities as musicians, is not far-fetched to hope that little Eissa will also follow his mother, uncles and aunts steps in the future.
Please fill in your e-mail so we can share with you our top stories!