Meet the Late Patrick Swayze's Niece Danielle, the Daughter of Don Who Is Also an Actor
Danielle Swayze, the daughter of Patrick Swayze's look-alike brother, Don, is a fierce protector of her uncle's legacy, family, and do not back down without a fight.
Patrick Swayze was a Hollywood heartthrob in his heydays, but beyond the glamour and fame, he had a family that stood by him throughout his success, his alcoholic struggle, and battle with pancreatic cancer.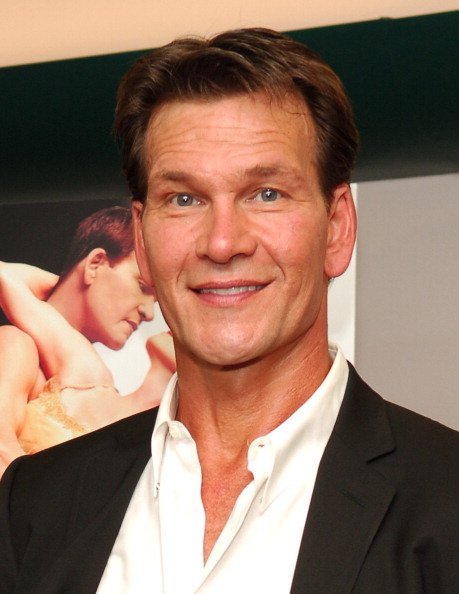 "We are each other's best friends, no matter how famous and crazy this business gets. We have each other to rely on."
A CLOSE FAMILY BOND
Born in 1952 to Patsy and Jell Wayne Swayze, Patrick got introduced to performing arts as a young child, with his mom owning a dance studio, and working as a choreographer. 
The first of five children, the actor grew up in a family-of-seven and had a close relationship with his siblings, Don, Sean, Vickie Lynn (She died in '94), and Bambi. 
Do you have your tickets yet? 💜 #DirtyDancing comes back to the big screen 2/10 & 2/13! https://t.co/kSHSJVcGDg

— Dirty Dancing Movie (@DirtyDancingMov) February 5, 2019
Out of the five children, Patrick and Don were close, and both of them grew up to pursue a career in Hollywood. 
While the former took on roles that made him into a fan favorite, especially with the iconic character "Johnny" in "Dirty Dancing," the latter had smaller parts in television shows like "Street Hawk," and "LA Law."
In '98, the brothers co-starred in the film, "Letter to a Killer" with the older having a lead role, and the younger, acting as a stunt player.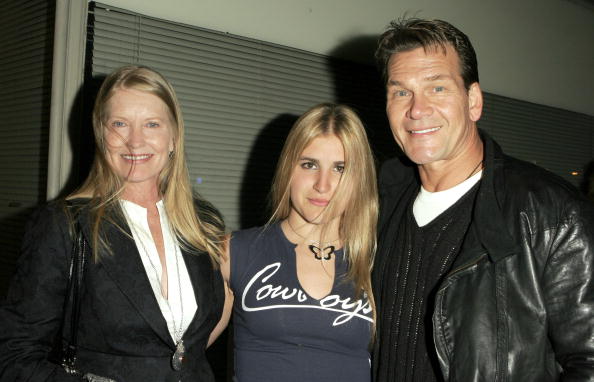 Despite the different levels of success they had, Don was never jealous of Patrick and admitted as much in a Forbes Riley interview from back in the day. 
BROTHERS AND BEST FRIENDS
At the time, the dad-of-one said he got along excellently with his older brother, 
"We are each other's best friends, no matter how famous and crazy this business gets. We have each other to rely on."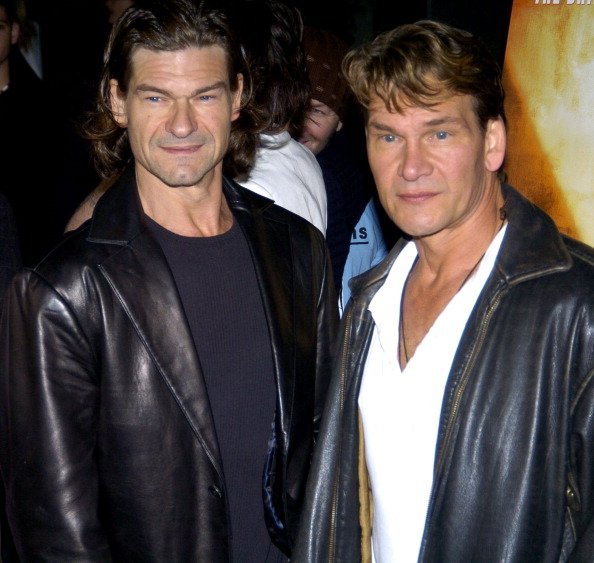 The actor added that it's great to have someone outside of the glitz and glamour of show business to talk to, and he and Patrick stayed that way until the latter passed away in 2009. 
While the brothers shared a great bond, Don revealed in the documentary, "I Am Patrick Swayze," that the late star shared a closer relationship with their mom and dad.
The "X-Files" star said about his brother's closeness to Patsy,
"[Patrick] always thought that mom was so strict and hard on him, and the way I saw it, she just used to spur him on. He was everything to my mom."
DANIELLE FOUGHT LISA FOR PATRICK'S MEMORABILIA
Jell, on the other hand, was the one that kept the family grounded, and after his death in the '80s, Patrick started drinking heavily.
The addiction got so bad that his wife, Lisa Niemi, left him for a year, but she later returned, and the two stayed married until his death.
At the time of Patrick's death, his widow and his family stayed close, with Lisa and Don, appearing on a joint interview with Access Hollywood in 2010.
This Valentine's, Baby & Johnny are back on the big screen! 💞 Don't miss #DirtyDancing in select theaters for 2 NIGHTS ONLY on 2/10 & 2/13! Tickets on sale now! https://t.co/cAmDPC3CSw pic.twitter.com/CnDmggxfGA

— Dirty Dancing Movie (@DirtyDancingMov) January 28, 2019
Things have changed since then, with Danielle accusing the deceased's wife of alienating his family and keeping all his possessions and mementos.
In September, when Lisa auditioned the late actor's memorabilia, Danielle started a petition on Change.org to block the sale. 
She got over a thousand supporters, but some fans of the actor thought she was attacking his widow. In a Facebook post, Danielle defended her action writing amid other things,
".. In the end, [my uncle] put his trust into [Lisa] in the hope that she would do right by him and his family. Only for her to fail and inflict nothing but pain on an entire bloodline."
SHE REMEMBERS PATRICK FONDLY
The California-born beauty added that her uncle never lived like someone who planned to die.
The young woman remains displeased with Lisa, whom she believes placed a price on Patrick's memories after she refused to give his family any of his possessions to hold onto, including Patsy, before her death in 2013. 
Despite the altercation with her uncle's wife, Don's daughter remembers him fondly. In one Facebook post, she wrote alongside a photo of the late actor, and amid heart-shaped emojis that she misses him. 
Danielle is Don's daughter with his first wife, Marcia Swayze; their marriage lasted from '85 to '93. Based on her Facebook profile, the actor's daughter resides in Las Vegas, attended Coronado High School, and has no record of a college education. 
She was formerly employed at Trader Joe's Henderson, in Nevada, and after an abusive relationship, the Simi Valley, California-born beauty is single.
Danielle's Instagram profile shows that she's an Aries, and describes her as a warrior. She is protective of her family and supports them however, she can.