Leland Chapman's Wife Honors Late Mom-In-Law in Tribute Post after Shutting down Claims That She's Trying to Look like Beth
Despite facing criticisms that she is trying to look like Beth Chapman, Leland Chapman's wife honor's her late mother-in-law with a throwback of her family for the season finale for 'Dog's Most Wanted.'
Leland Chapman's wife, Jamie Pillar Chapman isn't going to let the comments of a few trolls, who claim she is trying to replace Beth Chapman by looking like her stop from her sharing about her family. In honor of the finale for "Dog's Most Wanted" she writes:
"This is all for you & because of you @mrsdog4real ???."
In the picture Leland and Jamie are coupled up with Duane "Dog" Chapman and Beth, who stand side by side looking ready for a night out. 
Since Beth's passing from throat cancer on June 26, Jamie has been one of the most outspoken members of her family in sharing her grieve on social media. 
She has done everything from sharing about pain over Beth's death to discussing her concerns over "Dog's" wellbeing, a fan says:
"@jamiechapman I truly LOVE the CONSTANT RESPECT, LOVE & HONOR that you always showed her both in life and in her passing. I think tour show of impeccable manners, swirled with southern delicacy and true genuine CARE!"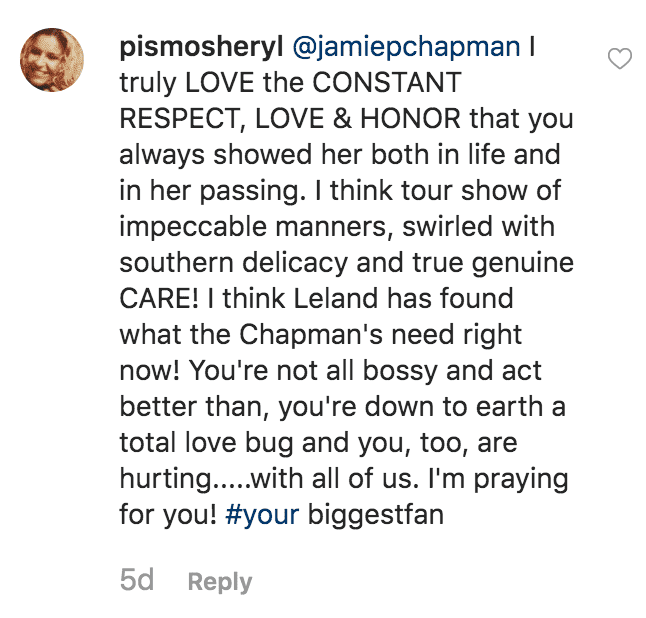 Months ago she admitted that all of the interviews "Dog" had been doing for the premiere episodes of the season were taking an emotional toll on the family. Watching how she has stood by her family, the fan continues:
"I think Leland has found what the Chapman's need right now! You're not all bossy and act better than, you're down to earth a total love bug and you, too, are hurting.....with all of us. I'm praying for you! #your biggestfan."
"@jamiepchapman , man. This one has been rough on the eyes. I haven't stopped crying. She was so many peoples everything in the family. My heart breaks for all of you, another fan says about watching the emotional final episode."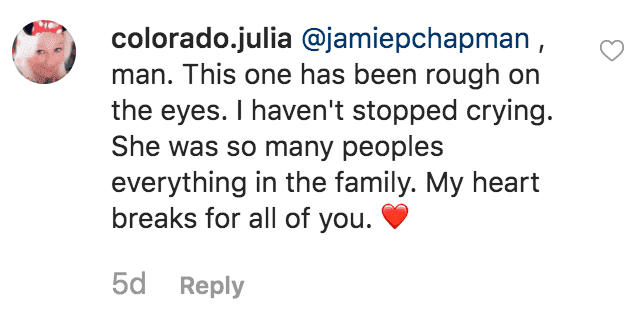 By using the phrase "This is all for you" in her caption, Jamie's tribute also comes part of "Dog" request for fans to honor Beth's memory by continuing to circulate the hashtag #ThisOnesForbeth.