Gabrielle Union of 'Bring It On' Shares Adorable Family Photo with Husband Dwayne Wade and Daughter Kaavia James
Gabrielle Union and husband Dwanye Wade shared an adorable family photo with daughter Kaavia James as they celebrate her one year birthday. 
It seems like just yesterday that Gabrielle Union and Dwayne Wade's world was changed for the better after years of struggling with infertility.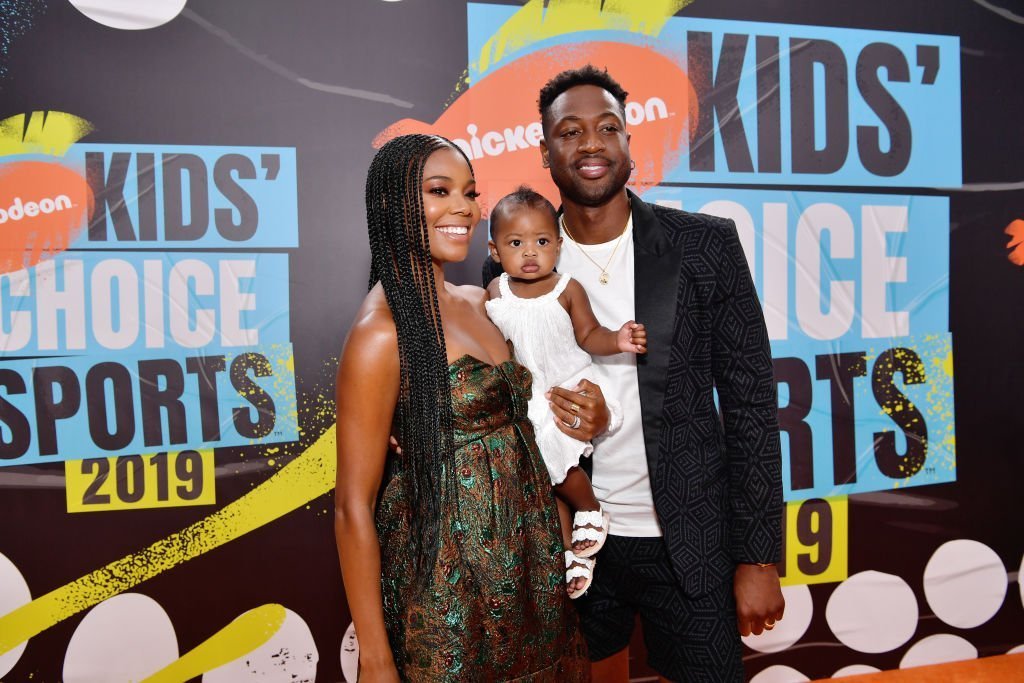 On November 7, 2018, they finally welcomed their daughter Kaavia James via a surrogate, and as their baby girl turned one last week, the doting parents went all out.
Taking to Instagram to celebrate Kaavia's big day, Gabrielle shared a sweet family photo that showed the new 1-year-old sitting on her mother legs and staring intensely at the camera while her dad smothered her with kisses.
Union captioned the post:
"Chocolate Drops ❤??❤ Amazing day celebrating @kaaviajames 1st birthday with family and friends #TheWiz."
Dwayne was not left out of the celebration as he also shared a family photo from Kaavia's birthday party.  He uploaded a photo of him, Gabrielle, and Kaavia surrounded by the costumed dancers from the party.
According to the Daily Mail, the "Bring It On" Star and her basketballer husband spared no expense as they threw Kaavia a The Wiz-themed party. 
The celebration channeled the 1978 Sidney Lumey musical movie "The Wiz" with little Kaavia dressed as the adorable Dorothy.
As expected, proud mother Union shared several snaps of the elaborate event on her Instagram story.  The colorful decorations and costume dancers were the least of the side attractions at Kaavia's birthday party. 
It was revealed that Dwayne and Gabrielle topped it all with a fancy cake that featured the film's iconic ruby slipper and the number 1 decorated with Kaavia's name. 
Two days before the birthday bash, Gabrielle took to social media to share an emotional message in commemoration of her daughter's special day. 
The actress shared a video that showed all the heartwarming moments she and Dwayne shared with Kaavia.
In the lengthy caption, Gabrielle recalled her vulnerability as a mother when she first welcomed Kaavia. However, with each passing day spent with her daughter, she began to enjoy the "peace of imperfection." 
She ended the post writing:
"1 year in and your whole village stays smiling. The family you know and all the cyber aunties and uncles you may never meet, we celebrate you."
As revealed by E! News, the bash also featured a performance of Brandy and Monica's "The Boy Is Mine," with the lyrics changed to "The Wiz Is Mine," and adult games for the celebrity mums present.