Rosie O'Donnell Speaks on Forgiving Her Estranged Father Three Years before His Death
Rosie O'Donnell's troubled childhood made her realize the kind of parent she never wanted to be, and her reason for forgiving her father speaks to her inner strength, and ability to let go of the past.
Rosie O'Donnell presents a picture of a happy and easygoing person who derives pleasure in making those around her laugh. But underneath the joy and happiness lies a troubled childhood she had to let go of to heal.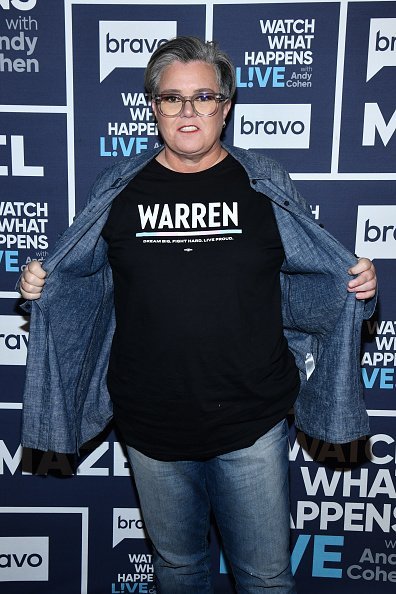 THINGS CHANGED WITH THE DEATH OF ROSEANN
Rosie understood that bitterness poisons the soul, and chose to forgive the man that hurt her most, and caused most of the sadness she experienced in her early years — her father, Edward O'Donnell. 
The latter was an Irish immigrant working as a mechanical engineer in New York's Long Island. Edward married Roseann O'Donnell, with whom he had five children, out of which Rosie is the third.
Although the comedian turned actress, turned TV host's family were not wealthy, they were not living in penury and managed to afford the necessities of life. Things changed when their matriarch died in '73 from breast cancer.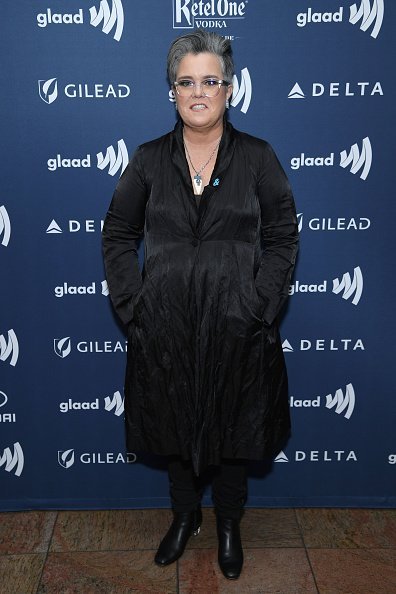 At the time, the TV host was 10, and her father dealt with the loss by distancing himself in every way from his children and taking out of the house their mother's possessions, except for the Barbara Steinfeld albums, which he didn't know about.
RAISING FIVE CHILDREN WAS TOO MUCH FOR EDWARD
Edward became an alcoholic, and Rosie and her siblings raised themselves with the help of neighbors. 
In 2012, the "The Rosie O'Donnell Show" host rationalized her father's behavior to be a result of his troubled childhood. She said during an interview with CNN'S Piers Morgan,
"[My dad] had an abusive and alcoholic father, and never really got the help that everybody needs when they've lived through that as a child."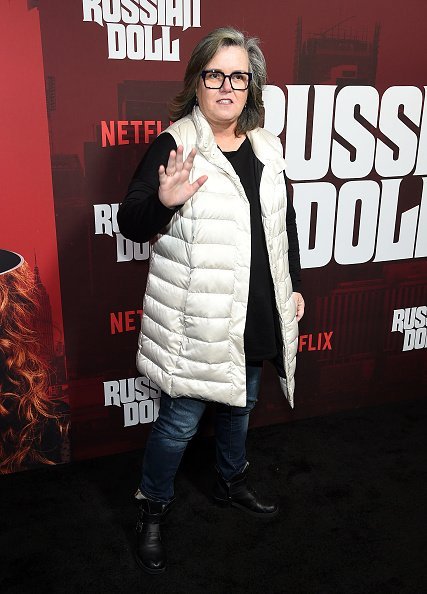 The TV personality added that the worst thing that can happen to anyone is to become what they loathe, 
"And I think [my dad] had a lot of problems to deal with on his own, never mind being tasked to raise five children."
Rosie acknowledged that to her, and her siblings, some of the things Edward did were unforgivable, but she found the strength to forgive him because,
"As a child, the statute of limitation wears off. You can be 50-year-old, and still be angry at what your father did in the '70s. You have to work it out yourself and find a place for it in your life where you don't rehash it forever."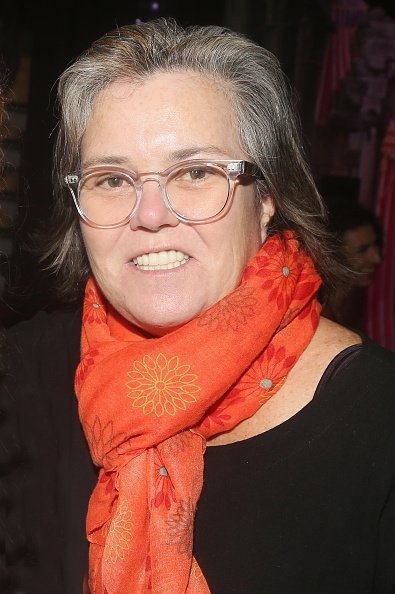 EVERY CHILD WANTS THEIR PARENT'S LOVE
The "Wide Awake" star told Morgan every child at the end of the day wants their parent's love, which also served as a motivator to forgive her dad.
She pointed out that he knew he was forgiven, and when the dad-of-five passed away from cancer at the age of 81 in 2015, he still had his daughter's forgiveness.
Rosie's troubled childhood influenced her decision to have a family of her own, and back in the '90s, she started hers by adopting two children, Parker and Chelsea. 
awwwww #sky #nanaNEWS pic.twitter.com/LGA8kshG3l

— ROSIE (@Rosie) January 17, 2019
As a teenager, the latter ran away from home the week before her grandfather died.
The mom-of-five found the then-17-year-old after filing a police report at the home of one, Stephen Sheerer, an alleged heroin addict.
Chelsea went home with her mother, and the young man got arrested and charged with child endangerment, and communication of obscenity. 
nana & skylar #bigLOVE pic.twitter.com/jJAaArVqDK

— ROSIE (@Rosie) December 19, 2018
THE FREEDOM TO SAY GOODBYE
The TV host's daughter cleaned up her act, and in an appearance on the "Today" show in January, Rosie revealed that's she's now a grandmother to Chelsea's daughter with her boyfriend, Jake. 
The "Harriet the Spy" star was on the show to promote her new program with Frankie Shaw.
The former "The View" co-anchor got interested in show business in high school, and started her career as a stand-up comedian, before venturing into acting and talk shows. 
She is a two-time Emmy winner and the author of "Find Me" and "Celebrity Detox." The "Tarzan" star is also an activist for the rights of the LGBTQ community and proposed to her girlfriend, Elizabeth Rooney, in 2018.
Rosie's tough childhood shaped her into the woman she is today, letting go, freed her, and gave her the freedom to say goodbye to yesterday and embrace a life of positivity, where she became anything she wanted to be.