Here's How Celebrities Honored U.S Heroes on Veterans Day
Veteran's Day is always a good time to remember the sacrifice of millions of men and women that have risked their lives for the country, and this year, Hollywood came forward with a series of heartfelt tributes on social media.
Veterans Day didn't go unnoticed on Monday, when dozens of celebrities, and many more people, took to social media to celebrate the patriotic occasion by sharing pictures of their loved ones that served or are serving in the U.S Army.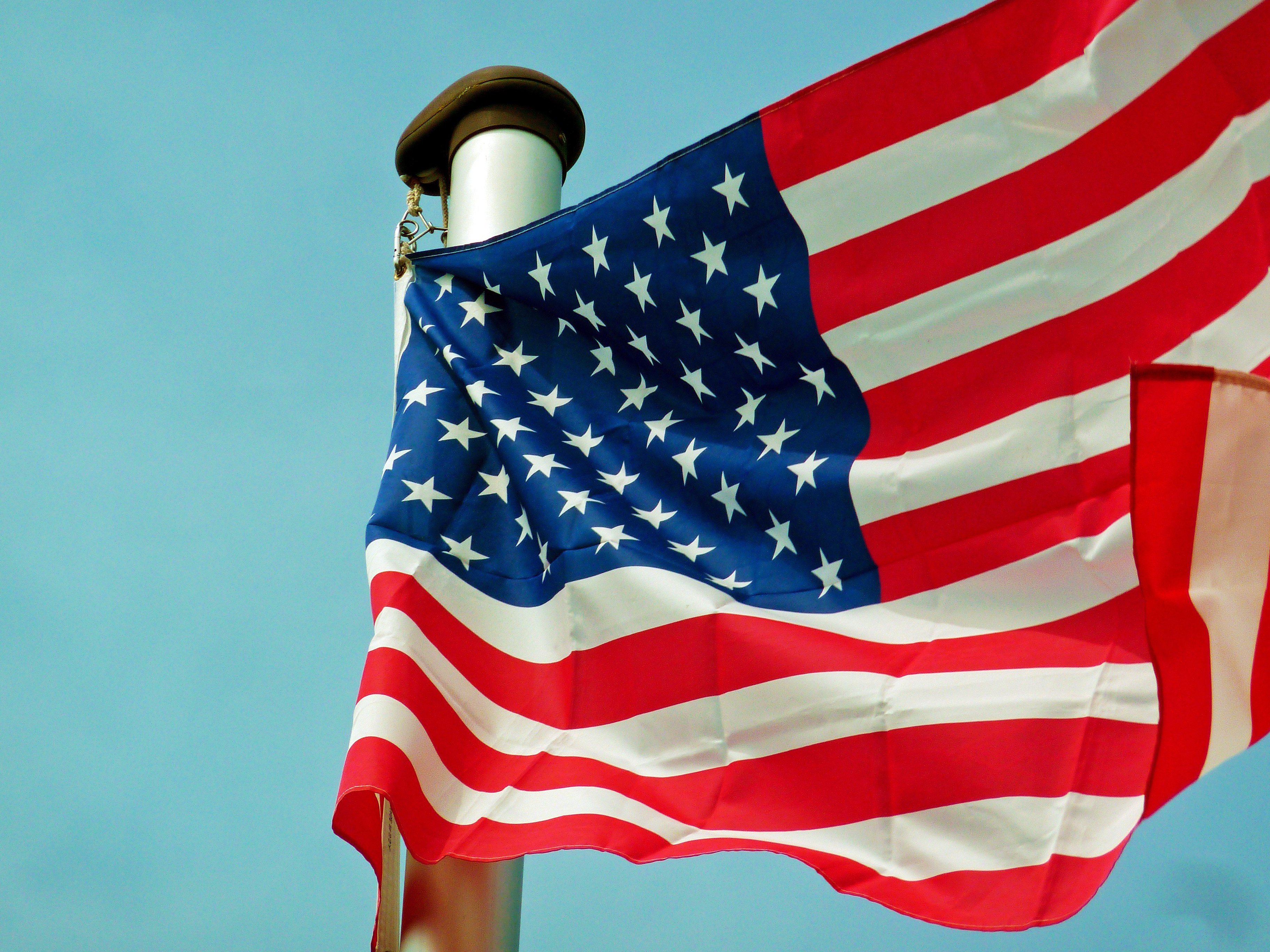 Here's a compilation of some of their messages.
 The Osmonds
Marie Osmond, singer and newly appointed "The Talk" co-host, took to Instagram to share a series of photos from some of her brothers, and her father, who served in the army.
"Land of the free, because of the brave. Thank you to all the brave men and women who have served!! #VeteransDay," she captioned the post.
Her nephew David, on the other hand, shared a side to side photo of his handsome father Alan and grandfather George, adding a quote about veterans from Ronald Reagan that read:
"Veterans know better than anyone else the price of freedom, for they've suffered the scars of war. We can offer them no better tribute than to protect what they have won for us."
And continued:
"This is my Grandpa, George Osmond, and my father, Alan Osmond. So much gratitude and thanksgiving for ALL the men and women who have and do sacrifice everything for us. Especially the families who have given all. Freedom is not free."
Christie Brinkley
The model and actress took the time to remember her father, Don Brinkley, a writer who served as a medic in the army, and that went on to work as a scriptwriter on some TV shows after being deployed.
Although Don's story of coming back to society is a happy one, Brinkley made sure to shed light on the hard time most veterans in making a transition back civilian life when dealing with "wounds, loss of limbs, and the debilitating PTSD."
"I think Veterans Day is the perfect day to give back to those who gave so much so bravely and selflessly," Brinkley wrote. "So here are a few ways I found to help, of course, there are many other options, but here's a start."
She shared some examples of how to help veterans, including donating frequent flier miles, sending letters, helping build homes for homeless or injured veterans, and supporting programs like Pets for Vets, which pairs veterans with shelter animals that can help with PTSD.
"So Let your actions today be your way of saying thank you," she concluded.
Kelly & Ryan
Kelly Ripa joined the string of tributes by sharing a photo of her then 18-year-old dad Joseph,  stationed in Germany in 1958,
"Thank you to all who have served the U.S. Armed Forces," she added.
On the Monday show of "Live With Kelly And Ryan," there were several Vietnam Veterans in attendance who received a shout out from the show's official Twitter.
Ryan Seacrest, on the other hand, shared his own post to celebrate his father and grandfather, Lieutenant Gary Seacrest and Major General Henry Gene Skeen.
Sending a heartfelt thank you to all the veterans – past, present, and future – who bravely served our country, including my dad Lieutenant Gary Seacrest and grandpa Major General Henry Gene Skeen. We are forever grateful for your service and sacrifice. #VeteransDay pic.twitter.com/7COnDwnt2P

— Ryan Seacrest (@RyanSeacrest) November 11, 2019
Melissa Gilbert
The former "Little House on the Prairie" star shared a pic of her father, Paul Gilbert, while he was serving with the Army Air Corps during WWII. He also went later to Vietnam to entertain the troops.
She proceeded to tell a story about her dad disappearing for three weeks on one trip to Vietnam, writing:
"No one there or back home knew where he was. Apparently, he took off with a unit and wandered around the jungle doing schtick, juggling, singing, and being his wildly entertaining self. He knew the men and boys over there deserved something truly special, and he risked his life to give it to them."
Gilbert described her father as a man with "the heart of a soldier and the soul of an entertainer."
Chris Pratt
The "Guardians of the Galaxy" actor wrote a lengthy tribute to his older brother Cully, remembering their dynamics as kids and how he wanted to be just like Cully when he was older.
After sharing more stories from their lives, Pratt explained that he did so because it's necessary to understand that veterans are actual people with families and "funny pasts" and that we should "approach our relationships to them with compassion and understanding."
"My brother didn't join the army because he wanted to be Rambo," he continued. "He joined because it was an opportunity for a hard-nosed kid who couldn't afford college, somebody who wanted to get the hell out of his small town and probably wanted his own clothes."
And added:
"We have the greatest armed forces the world has ever seen. It's made up of real people who joined for myriad reasons. Brave men and women who sacrifice a whole hell of a lot. Today is their day. So celebrate a veteran today. Today I celebrate Cully, as well as my cousin Curtis, Uncle Steve, Uncle Skip, second Cousins, Joey, Ryan and Alex, besties Jared and Jeffrey…"
More stars
"Long Island Medium" Theresa Caputo shared a side to side pic of her late grandfather as a young man serving on World War II and one of the man in his late years.
"A special thank you to my Grandfather, who proudly served in WWII on the SS Chubb. Thank you, Gramps, we love and miss you," she captioned the post.
Matthew Gubler Gram, from "Criminal Minds," shared a pic of his look-alike father posing outside a tent camp and donning his uniform.
"happy veterans day. I love you, dad!" Gubler wrote.
John Stamos, on the other hand, shared pics from a trip he made to visit the troops in Iraq, posing with several men and women.
"Remembering my trip to Iraq today as we honor the sacrifice of all the men and women who have selflessly served and serve this country today. I am FOREVER GRATEFUL to you and your families," he wrote.
Last but not least, chef star  Paula Deen shared a pic with a group of soldiers and said:
"There's truly no greater sacrifice than the sacrifice our active-duty military and veterans make for us. God bless our veterans and God bless America!"
Happy Veterans Day, and thank you for your service!