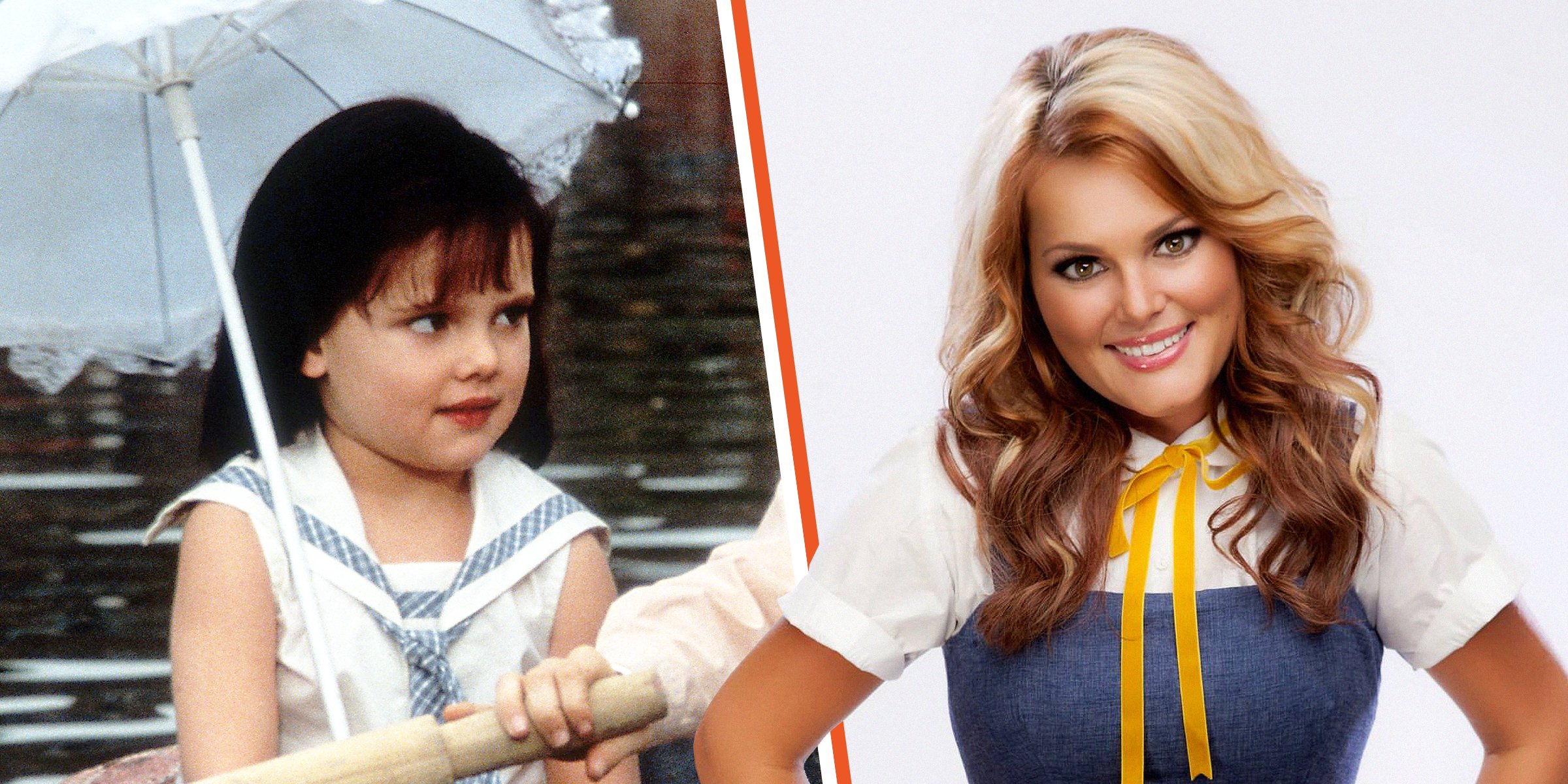 Getty Images facebook.com/22Vision
Brittany Ashton Holmes Who Starred in 'The Little Rascals': Where Is She Now?
Today, Brittany Ashton Holmes, who won our hearts for playing Little Darla in "The Little Rascals," isn't so young anymore, and she looks entirely different.
Brittany Holmes' last public appearance was at the twentieth reunion celebration for the hit family comedy film, during which she revealed that she was recently married. She also indicated that she left Hollywood for academia.
Nevertheless, she didn't forget the famed classic '90s film, "The Little Rascals," that made waves in the entertainment industry. First released in 1994, "The Little Rascals" launched several entertainers to fame, including Bug Hall, Blake Ewing, and the woman who gave life to Darla, Holmes.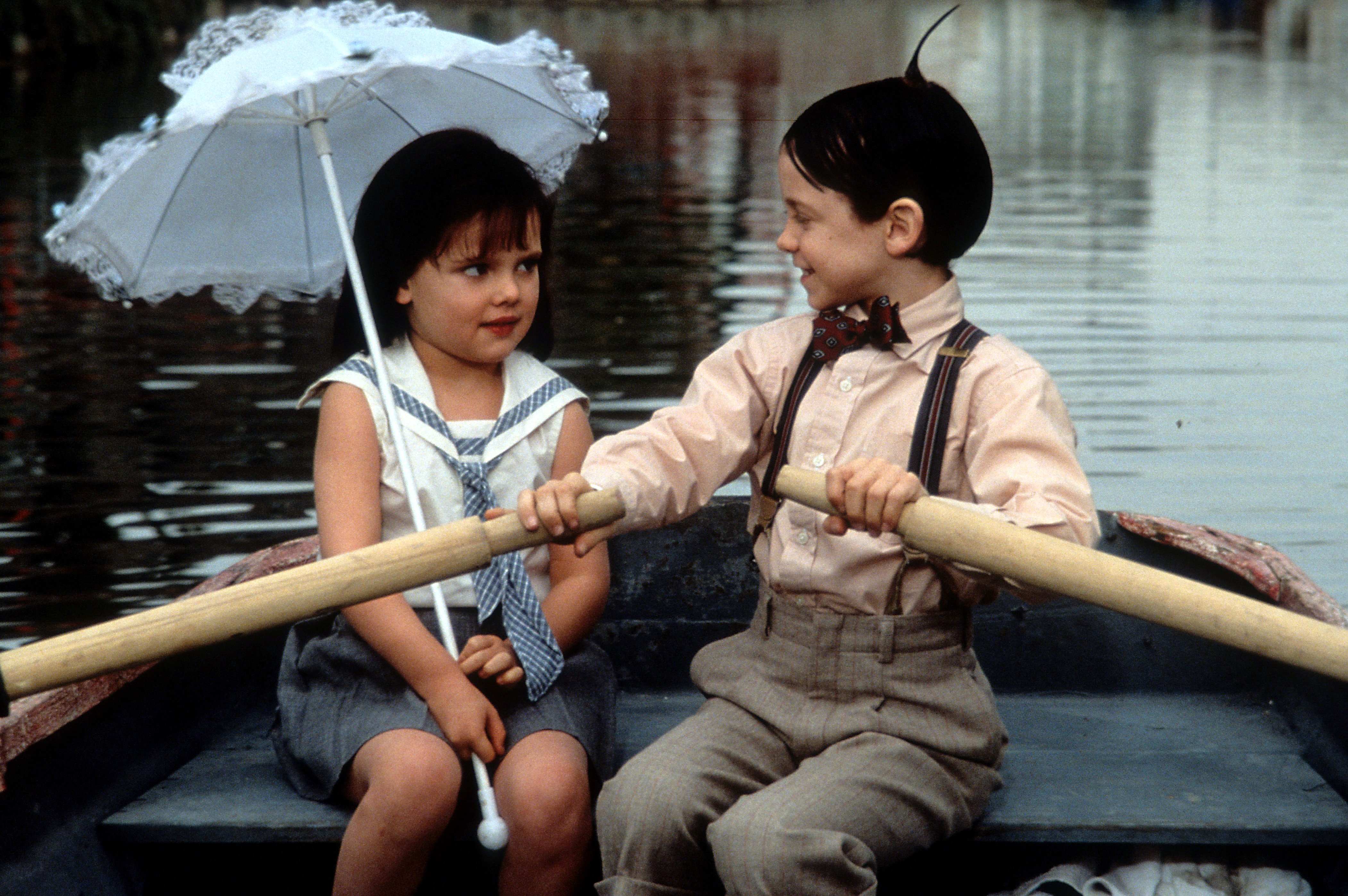 Bug Hall rowing a boat with Brittany Ashton Holmes in a scene from the film "The Little Rascals," 1994. | Source: Getty Images
It wasn't until years later, in 2014, that the movie came back to the big screens for a second installment. Sadly, it was only Hall who made an appearance.
Despite winning over the audience, Holmes' fame burnt out quickly as she decided to step away from the spotlight in the years that followed.
Brittany Ashton Holmes Then & Now
The film was a catalyst for her co-stars' career success, but the same couldn't be said for Holmes. She was only five when the movie was released, and the following year, she appeared in an episode of "Ellen" while landing a role in the series "Red Shoe Diaries."
Holmes had three more on-screen appearances in 1996, with her last being in "Humanoids From the Deep."
Suddenly, the child star closed her doors to the public with no social media presence. In 2014, Holmes made a surprise television comeback in the film "We Hate Paul Revere," and while fans were happy to see her again, the momentum of her fame had already been lost.
"We Hate Paul Revere" received heavy criticism for having Donald Trump land a role. However, viewers eventually looked past it and let the issue die down.
Holmes has still been quiet about her personal life. Her last appearance was during "The Little Rascals'" 20th reunion celebration, during which she announced that she was a newlywed. She also claimed that she left her career for the academe but did not divulge further details.
She reportedly became a political science major. As per Life & Style, her social media once claimed that it was "really embarrassing" to watch herself on "The Little Rascals" and that she no longer wanted to become an actress.
Meanwhile, another publication claimed that Holmes was living in Los Angeles while pursuing a degree. It was also around that time that she got married.
Rascals Reunion
When the 20th-anniversary celebration of "The Little Rascals" came out, fans from all over the world were excited to see how their favorite cast members had grown.
Other stars who stayed in show business may have already been spotted several times in the past year, but it wasn't the same for Holmes. It appeared that contacting her was no easy feat since she went off the grid for most of her life. Getting hold of her was reportedly the most challenging part.
During the reunion, the film's cast recreated their original movie poster, and the results were spectacular. Photos from the special event were posted online.
"The whole movie was a dream," Holmes said. "Everybody still has that core rascal, you know, inside of them." Hopefully, there will be more news about Holmes available to the public.
Another former child star who is all grown up and looking very different is Jurnee Smollett-Bell, who made it big after playing little Denise on ABC's "Full House." In October 2019, she posted a video of herself on the popular photo and video-sharing social networking service.
"Oh hi there! This is me being so totally naturally myself," she wrote. "Just going to walk around all day doing this."
According to The List, Jurnee was only six years old when she first appeared on "Full House." Much the same as the sitcom's posse, she and her family were inconceivably close all through their childhoods and beyond.
Please fill in your e-mail so we can share with you our top stories!