Alec Baldwin's Wife Hilaria Posts Photo of Her Swollen Eyes after Surgery as She Continues to Share about Her Miscarriage
After suffering a second miscarriage, Hilaria Baldwin updates her followers on her condition and posts a picture of herself looking emotional after surgery.
In April when Hilaria Baldwin and Alec Baldwin suffered their first miscarriage, Hilaria opened up her story on social media in order to combat the stigma surrounding miscarriage. She says the stigma has prevented many people who struggle to conceive from speaking about it publically.
On Monday she shared an emotional video of herself, while her daughter Carmen comforted her as she reacted to the news of her second miscarriage.
Staying true to her goal to share her pregnancy journey as she deals with her second miscarriage in the past seven months she says:
"Eyes swollen from crying, groggy from anesthesia, crampy from the surgery...but I made it and I want you to know that I'm physically ok."
According to PEOPLE, Hilaria shared the post-surgery picture of herself looking sad, with swollen eyes just moments after undergoing a dilation and curettage to clear her uterus lining after her miscarriage.
"I'm grateful for my family, friends, doctors and nurses, and all of you who have held my hand through this difficult time. You have no idea how much this means to me. One foot in front of the other...now I begin the healing journey ❤," she concludes.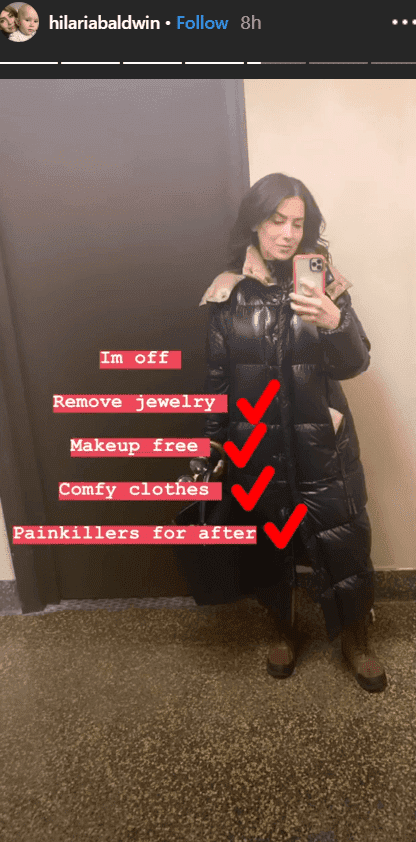 Hilaria, who had announced in early October that she was expecting a girl found out about her miscarriage during her 20-week ultrasound scan. The night of her miscarriage she showed a picture of herself holding her stomach and explains:
"Today didn't go as planned. I'm very sad. Tonight is my last night with her such a stranger experience."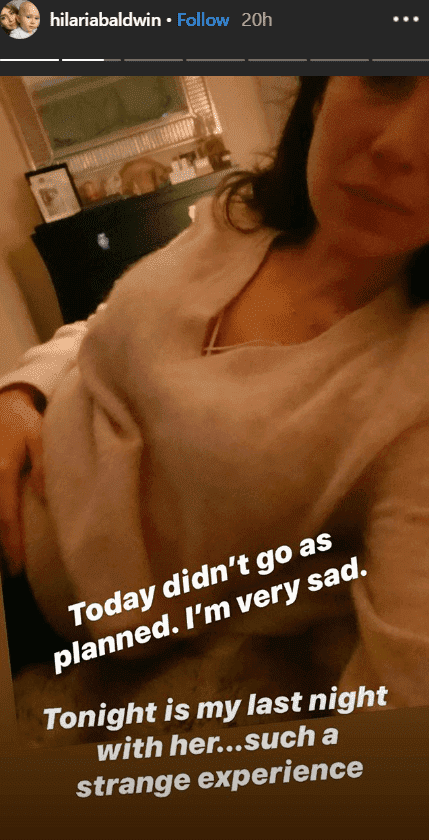 Since her miscarriage Hilaria has been sharing on her Instagram story the her emotional journey detailing how she is coping with her loss, she reveals:
"Today opened and it was not a nightmare…just a sad reality. Thank you for all your kind a sympathetic words."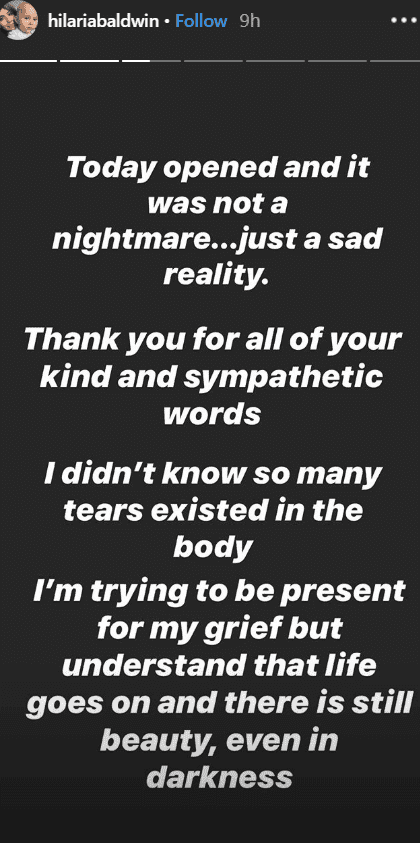 "I didn't know so many tears existed in the body. I'm trying to be present for my grief but understand that life goes on and here is still beauty, even in darkness," she writes.
Fans a celebrities have sbeen flooding her social media with messages of support and comfort. Her niece, Hailey Baldwin and brother-in-law, Stephen Baldwin have also sent their love and condolences to Hilaria.