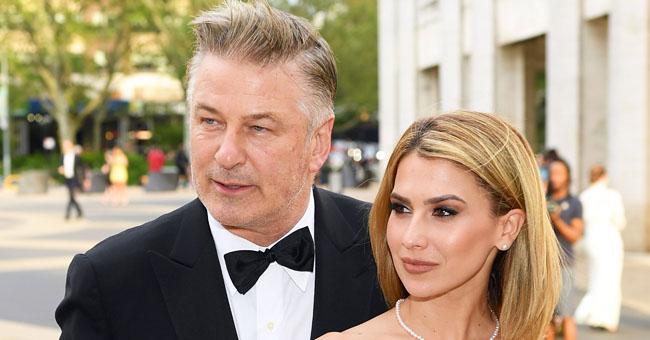 Getty images
Alec Baldwin's Wife Hilaria Wants More Children despite Her Devastating Miscarriage
Hilaria Baldwin, after suffering a miscarriage revealed she wants to have more children in a very lighthearted way.
Alec Baldwin's wife, Hilaria Baldwin, while attending the 23rd Annual Ace Awards in New York City said she is not ready to stop having children.
When asked by "People" if she is open to having more children, Hilaria responded that her children are her "Favorite things" in the world, so "Why not?"
The fitness expert shares four children under the age of six — Carmen, Rafael, Leonardo, and Romeo — with her actor husband, and in April, she miscarried their fifth child.
Hilaria shared the news at the time to overcome the stigmatization that comes with suffering a miscarriage, and she told the news outlet that she would not let it discourage her from trying again.
The mum-of-four added that she would not end on that note; the "Mom Brain" podcast host also revealed that she never thought she would have a huge family and is willing to do her best to have a baby again.
Apart from the desire to end with a win, Hilaria also wants to give her daughter — Carmen — a sister. Alec revealed this during an appearance on the "Ellen DeGeneres Show," and the "Framing John" actor told Jimmy Fallon that he is open to having more children.
The actor is also the father to 24-year-old Ireland from a different marriage, and early this year, his 35-year-old wife got criticized for not posting pictures of her step-daughter regularly on Instagram.
The podcast host responded by sharing a picture of her entire family, including Ireland, and she asked her critics to desist from stirring up trouble where there is none.
Despite the shaming, Hilaria is a devoted mother; In May, she revealed in an Instagram post that her children share her bed in their first year, and she cried when she had to stop Romeo from doing so.
Miscarriages happen to a lot of women, and they are speaking about it as a way to heal. Olympic Gold Medalist and former goalkeeper for the United States women's football team, Hope Solo, recently revealed that in February 2018, she miscarried twins.
After the miscarriage; Solo kept having pain, and a trip to the hospital revealed she had an ectopic pregnancy. The athlete lost her Fallopian tube in the process and had to come to terms with the fact that she'll never carry her baby.
Solo has accepted this fact, and she plans to use IVF to become a mother. Like most things in life, she views it as a challenge and sees herself overcoming it, just like Hilaria.
Please fill in your e-mail so we can share with you our top stories!