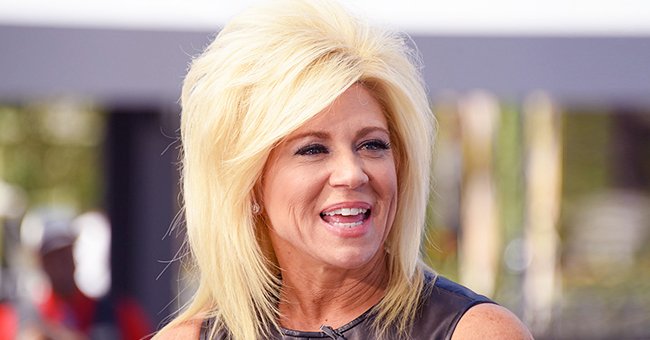 Getty Images
Theresa Caputo from 'Long Island Medium' Is a Loving Daughter and Mother - Meet Her Family

The "Long Island Medium" and a New York Times best-selling author, Theresa Caputo's special talents have given her the golden ticket to fame. The star is backed wholeheartedly by her family.
Born and raised in Hicksville Long Island, Theresa Caputo claims to have been seeing, feeling, and sensing Spirit since she was four years old. In her 20s she learned to communicate with souls in Heaven.
The reality star reportedly suffered severe anxiety as a result of her gifts and consulted a therapist for a number of years before her mother introduced her to a spiritual healer and teacher named Pat Longo. Pat reportedly helped her channel Spirit and helped her embrace her abilities.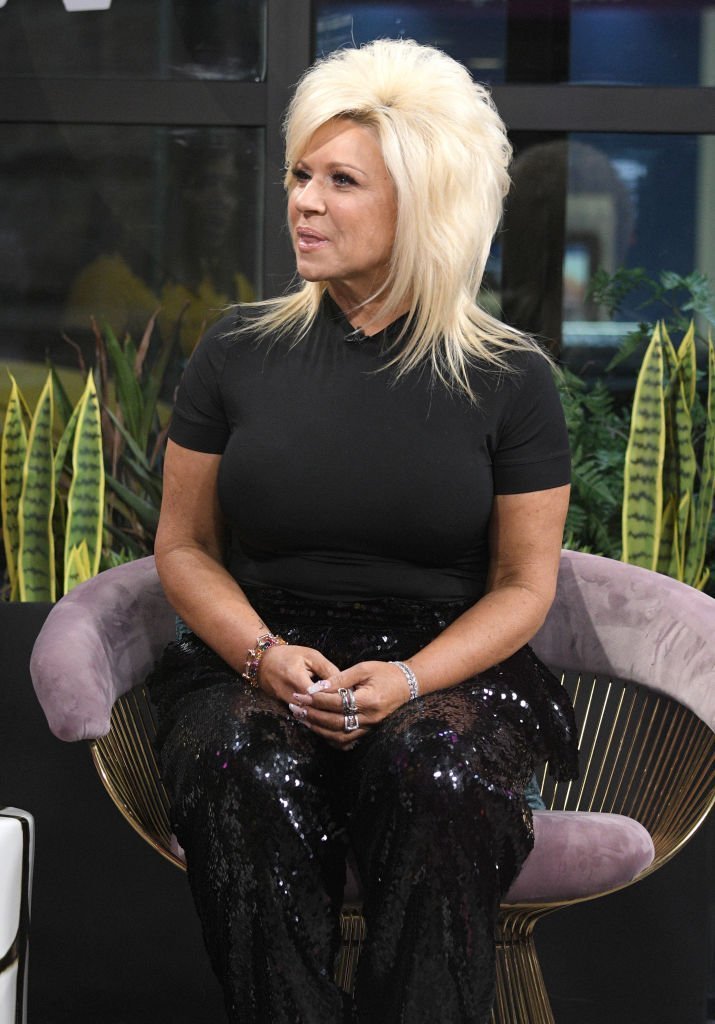 Host of the TLC reality series "Long Island Madam" Theresa Caputo visits "The X Change Rate" at Build Studio | Getty Images
When she is not contacting the spirits on her reality show, Theresa is a doting mother and loving daughter. She has two children Larry 28 and Victoria 25.
Her parents Nick and Ronnie live next door to her. She is extremely family orientated so here is a look at her family.
Her Parents
Caputo is the daughter of Veronica and Nicholas J. Brigandi. They choose to remain out of the spotlight but Veronica had a hand in Caputo discovering her psychic gifts.
Nicholas, on the other hand, worked at the Fire Department of New York. He had also been raised in Hicksville and his parents were grocery store owners.
Nicholas was one of five siblings. He fell in love with Veronica and have been married from 1966 to the current day.
They lived together in Nicholas' childhood home until 1971. Currently, they reside next door to their famous daughter.
Her Ex-Husband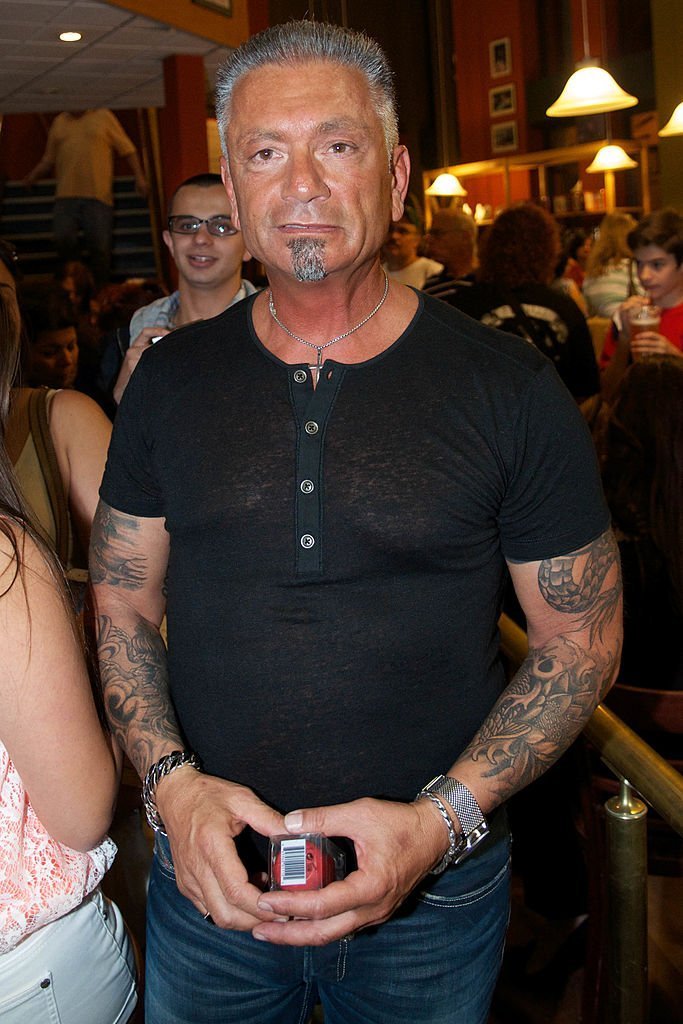 Larry Caputo attends the book signing for "There's More to Life Than This" at Book Revue | Getty Images
Theresa Caputo and her husband Larry Caputo were married for 28 years before they announced they were separating on December 3, 2017. Larry moved to Los Angeles after the separation.
On June 27, 2018, it was revealed that they had decided to push through and get a divorce. Their divorce was finalized in December 2018.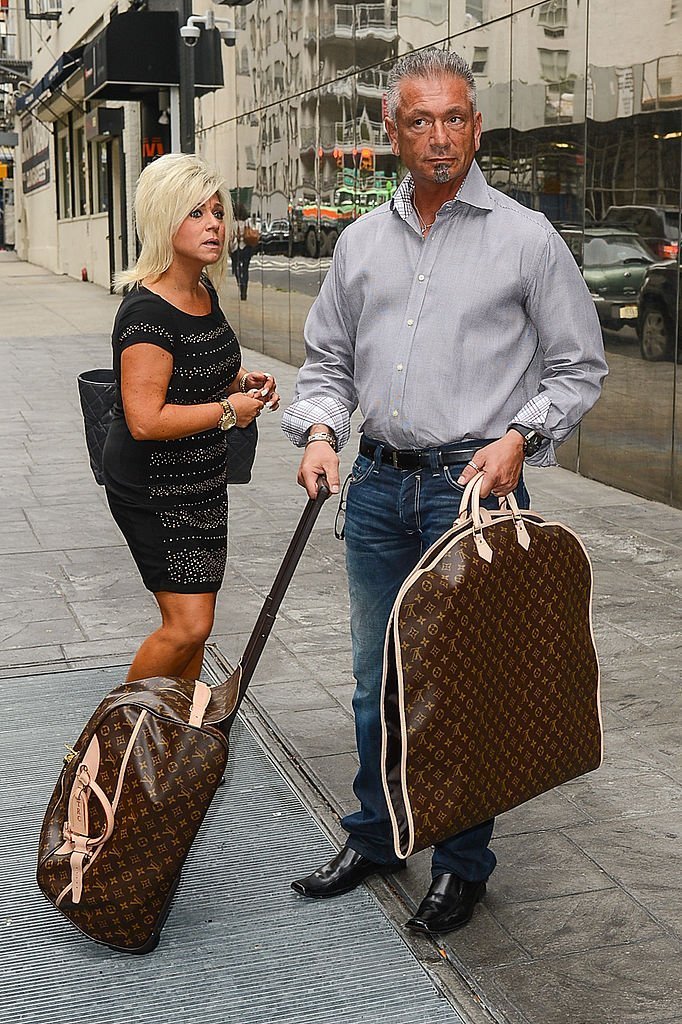 TV personalities Theresa Caputo (L) and Larry Caputo leave the "Good Day New York" taping at the Fox 5 Studios | Getty Images
However, the divorce did not ruin their friendship according to Theresa. She told
Good Housekeeping
:
"I never thought in a million years that Larry and I would be divorced, but the way that we still have our relationship [that is something I am so proud of]," she explains to us. "You know, we're able to communicate with each other and be there for our kids and still allow him to have that separate relationship with our children from myself."
Her Children
Theresa and Larry share two children, Larry Caputo Jr. (26) and Vanessa Caputo (25). After school, Victoria went on to study at beauty school.
According to her Instagram, she is currently working at a salon in Syosset, New York. She is a qualified balayage specialist and also works as a makeup artist.
Larry Jr. is a manager of studio operations at Madison Square Garden Networks. The pair occasionally appear on their mother's show however, after the divorce she revealed they would no longer do so.
Please fill in your e-mail so we can share with you our top stories!