Kirk Cameron from 'Growing Pains' Makes Surprise Visit to Fan on Her Homecoming Night in Video
Kirk Cameron put a smile on a fan's face as he surprised a young fan on her homecoming.
When actor Kirk Cameron isn't putting a smile on our face for his role as the lovely Mike Seaver on "Growing Pains", he is making fans' dreams come true in the best way he can.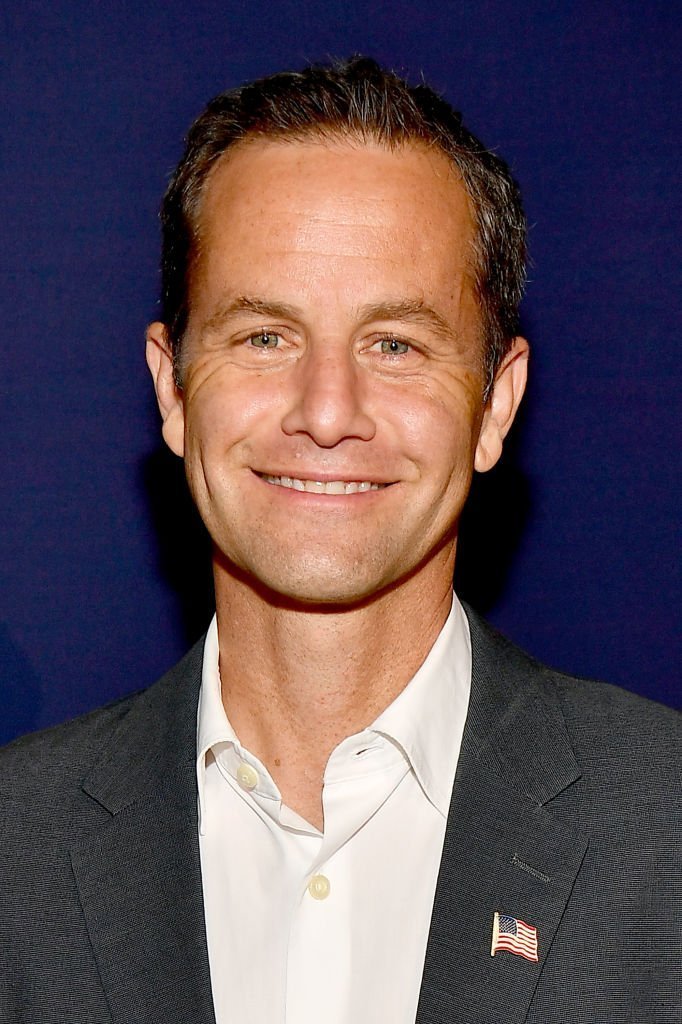 On Monday, the actor took to Instagram to show his followers how he surprised a dear fan on her homecoming.
In the two-minute video shared, Kirk explained that the recipient of the surprise reached out to him on Instagram and he decided to honor her request.
Dressed in a casual black round-neck shirt and jeans, Cameron held a bouquet at his back as he showed up at her home and rang her doorbell.
The door was opened by the fan's mom who seems to be in on the surprise as she had her phone in her hand to record everything.
On getting into the house, Kirk called out his fan, whose name is Jill, and she couldn't contain her surprise as she screamed, "oh my god." Jill was speechless as Kirk presented her with flowers and took photos with her and her family members.
At the end of the clip, Kirk confessed that he was happy to surprise Jill as he understood the importance of his act as a dad of three girls. 
Many of Kirk's 289,000 followers were touched by his act and took to the comments section to praise the "Growing Pains" star.
A user wrote:
"So awesome!! Love the positive energy you bring to people."

Another fan gushed:
"That is so Awesome!!! You just made her day!!! To know that even though you are an Actor, you are human too, & very natural, & down to earth!!! ?❤️"

A jealous fan wrote:
"This would have been my high school dream come true!! I used to have pictures of Kirk all over my bedroom walls!!"

According to Biography, Kirk first stole our hearts as Mike Seaver on the popular family sitcom "Growing Pains." As a result of his charm and excellent performance, Kirk soon became a teenage heartthrob.
After the show ended, Cameron expanded his career with appearances on "Full House," "Like Father Like Son," "Listen To Me," and "Fireproof."
When he is not in front of the camera, Kirk is a total family man who has been married to Chelsea Noble for 28 beautiful years. They are the proud parents of six beautiful children. 
While fans don't see much of the 49-year-old on our television screens, Closer Weekly notes that he and co-stars Jeremy Miller and Tracey Gold are cooking up a possible "Growing Pains" reboot.
Although a revival of the sitcom hasn't been confirmed, Patheos discloses that the actor keeps busy with his new show, "One on One with Kirk Cameron," where he hosts several celebrities.