Tamar Braxton from 'Braxton Family Values' Responds to Backlash over Her Comment about Homosexuality
Tamar Braxton backtracks her statements after people on the internet slammed her for her homophobic comments, vows to keep thoughts to her "fake Instagram" to avoid criticism in the future. 
Tamar Braxton faced some heavy criticism after attributing a man's lack of sexual advances towards a woman with homosexuality.
On an Instagram story rant, Braxton claimed that when a man is in a relationship with a woman but refuses to be physically intimate for days, he is gay. 
Now, she spoke up about the whole topic and says that she made a mistake.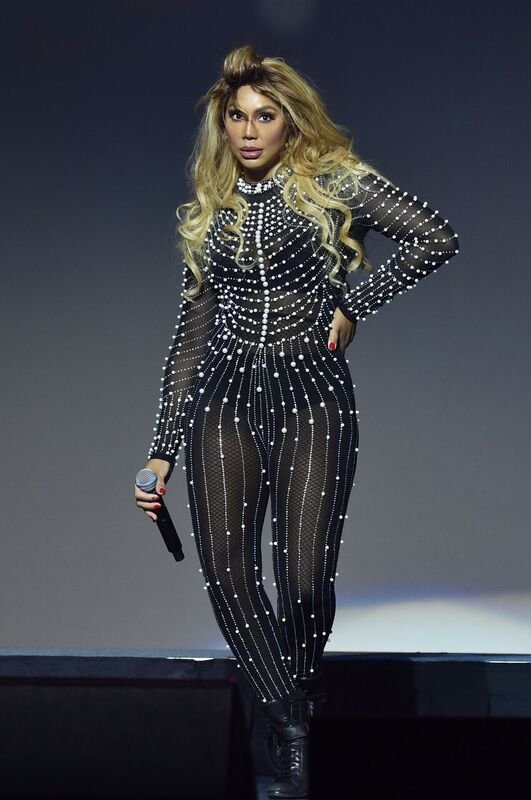 Tamar Braxton's Statement Over the Controversy
Fans made sure to give Tamar Braxton a piece of their minds, and soon after, she caught up to them and decided to release a statement about everything happening. 
This is why I always say we need to be intentional with our language. Tamar is legit saying that if a man — even your man — don't want you at particular points then he HAS to be gay. This is how violence ensues among straight men and gay men.

— Preston Mitchum (@PrestonMitchum) November 11, 2019
The reality TV star clarified that her statement came after a heated topic with her friends, and clarifies that she wasn't referring to her boyfriend David Adefeso's sexuality in her posts. 
""I shouldn't have been in my feelings & ranted on social media based off a conversation with my friends. I was talking about me but not me and David. I've been through a lot."
Y'all know I'm going live....If you are in ya bag, ya shouldn't be. I shouldn't have been in My feelings, &ranted on social media based off a conversation with my friends. I was talking about me but not me and David. I've been through a lot. This is why i stay on my fake page🤣 https://t.co/qZ47f3GIXb

— TAMAR under construction BRAXTON (@TamarBraxtonHer) November 12, 2019
Tamar's Openness on Social Media
Although Tamar didn't necessarily apologize for her words, she took them back and acknowledged that sometimes, people make mistakes. 
Braxton has always been open and vocal about her experiences, and it seems she's been going through a lot of controversial things in the past year. 
Just a couple of months back, she revealed that she suffered from an anxiety attack after a stranger offered her drugs while on a plane. Her attack came after losing her niece to a drug overdose.
Expressing a Major Trigger 
Speaking about the incident on her Instagram stories, she said: 
"Offering drugs to people on a plane should be a CRIME PERIODT!!! I don't do drugs!! And what if I had a problem??!! Well.. I do!! My problem is... I have a problem with drug dealers and people who offer ANY drugs to u!! [That] is not a joke. If I offer drugs to stranger [you] are a DRUG DEALER."
Standing Firm on Her Beliefs
After being offered illegal substances, the airline refused to let the man leave the plane. As the situation put her in a depressive state, she decided to go home and be with her family as the situation triggered her. 
"I'm from Baltimore.. it hits different. I don't do drugs, WON'T EVER do drugs."