'Friends' Reunion with Original Cast Is Reportedly in the Works for HBO Max's 2020 Launch
More details are coming out about the possibility of a 'Friends' reunion special with the original cast. It is reportedly in the works to Launch on HBO Max in 2020.
Television's favorite friends, Rachel, Ross, Monica, Phoebe, Chandler and Joey are in the early stages of planning to make their highly anticipated return on HBO Max.
According to The Hollywood Reporter, the six original cast members for the hit sitcom "Friends" and its co-creators David Crane and Marta Kauffman are in talks for an unscripted reunion special.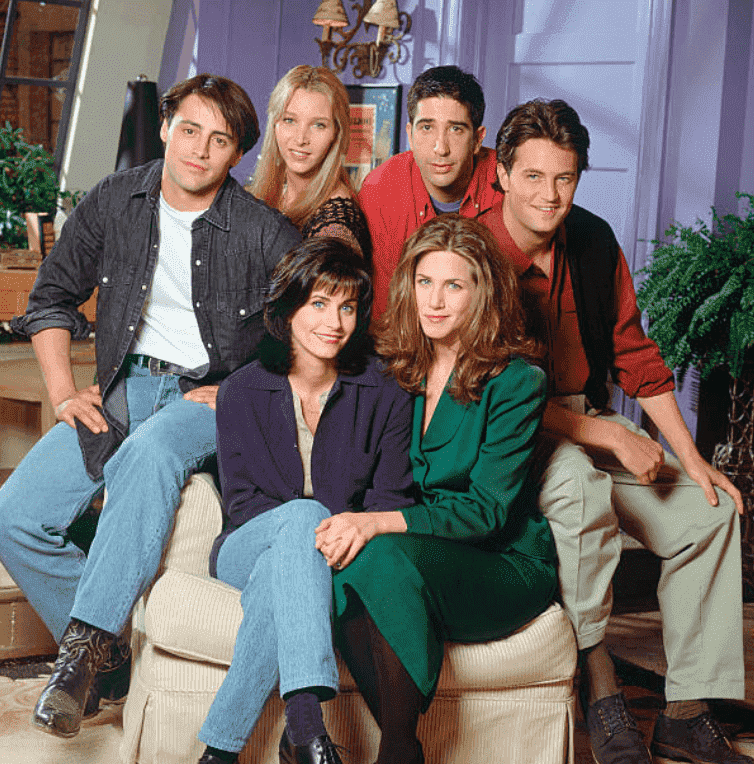 The news of the unscripted reunion special comes as the show celebrates its 25-year anniversary. It also coincides with the end of the show's contract with Netflix. 
The ten seasons of it's reruns, which have been streaming on their platform will be moving to the WarnerMedia-backed, HBO Max, at the end of the year.
Before anyone gets their hopes up, the source cautions The Hollywood Reporter saying the details of the unscripted reunion have not been ironed out yet.
If and when the they come to agreement the challenge still remains in trying to synchronize the cast and creator's schedules in order to get anything off the ground.
In October, during her appearance on the "Ellen DeGeneres Show," Jennifer Aniston shut down rumors about the possibility of a "Friends" reboot, but let it slip of another possible project, she says:
"Like a reboot? No." She adds, "listen, we would love for there to be something, but we don't know what that something is. So we're just trying. We're working on something."
The progress being made by the cast towards the unscripted special where first evident when Aniston joined Instagram for the first time and shared a reunion picture with her co-stars.
When asked by Ellen DeGeneres about the reunion Aniston tried to keep it tight lipped and said that after years of busy schedules they had all coincidentally managed to have freed up their time to meet for dinner.
Prior to Aniston's announcement that the show would not be doing a reboot, Kauffman and Crane shut down questions about a "Friends" reunion or reboot saying they did what they wanted to do with the show and have "put a bow on it."
Producers for HBO Max and WBTV have not released any official statements about the unscripted reunion special.