Idris Elba's Daughter Isan Is Now 17 and Looks a Lot like Dad in Gorgeous Photo
Idris Elba's daughter Isan is all grown-up and is getting more beautiful as time passes. On her Instagram account, the young lady shared a picture of herself and her resemblance with her famous father is uncanny. 
Fans of the Elbas made sure to praise Isan for her looks after she shared an update on her Instagram. The picture she looks proves that she's growing up to be a beautiful woman who resembles her dad's looks in many ways that she could pass as his girl version. 
The picture of Isan was taken outdoors, where she lounged by a covered walkway dressed in a crisp polo and denim bottoms. Her face was made more beautiful by natural-looking makeup as she stared straight at the camera.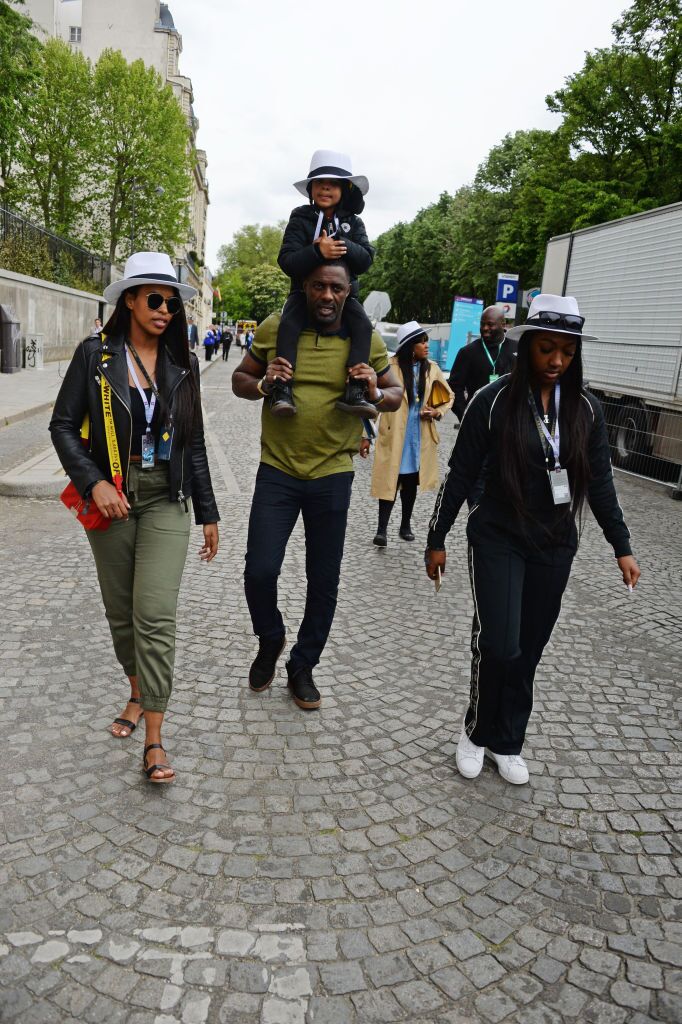 Creating a Name For Herself
When you're the daughter of a person considered the "sexiest man alive" by many people, it's easy to feel pressured because of the heavy spotlight on your family.
For 17-year-old Isan, however, growing up with a superstar dad is not a problem, as she's getting used to the spotlight as well. 
This year, Isan was named the 2019 Golden Globes Ambassador. Through this position, she helped guide announcers and winners onstage, and is responsible for distributing trophies as well.
An Important Social Issue Close to Her Heart
Aside from the technicalities that comes with it, Isan was also given the opportunity to highlight a non-profit organization that she cares for. Elba chose mental health awareness as her chosen issue to focus on, through the Boris Lawrence Henson Foundation. 
At the time, Isan shared what a great honor it was for her to be chosen as the 2019 ambassador. 
"I feel honored to hold this title and use this role to not only further educate people on the work of the H.F.P.A., but also shine a light on issues that I care about. Mental health, specifically among African-Americans and my peers in particular, is something I really want to be more vocal about. There's this perceived stigma and I've seen friends struggle. We need to empower young people to not be afraid to ask for help."
We love how proud @idriselba looks of daughter and #GoldenGlobes Ambassador @isanelba! We're proud of her too! pic.twitter.com/r8NAM3fh4E

— Golden Globe Awards (@goldenglobes) January 6, 2019
Making Idris Elba Proud
Of course, Idris Elba was one proud dad during the Awards night, as he was the one responsible for fielding his daughter's name as a candidate for the ambassador. 
Now that Isan is growing up to be an independent and influential woman, no doubt Idris will be even prouder for when she achieves more in life. 
Aside from Isan whom he shares with Kim Norgaard, Idris is also a father to Winston Elba whom he shares with Naiyana Garth.