Chaka Khan Poses on Top of Vintage Car in Burgundy Coat Dress for November Issue of Essence
Chaka Khan is back in the spotlight, but this time, for more than just a musical comeback. The legendary singer graced the cover of Essence Magazine's November issue as she launches her newest venture as an entrepreneur. 
Chaka Khan is looking lovely in newly-released pictures by Essence Magazine, showing the singer dressed in a burgundy ensemble as she posed for vintage-looking photos while sporting her natural hair. 
More than creating an impact through her classic songs that are constantly played regardless of what decade it is, Chaka Khan realizes that another iconic thing that impacted her fans was her hair.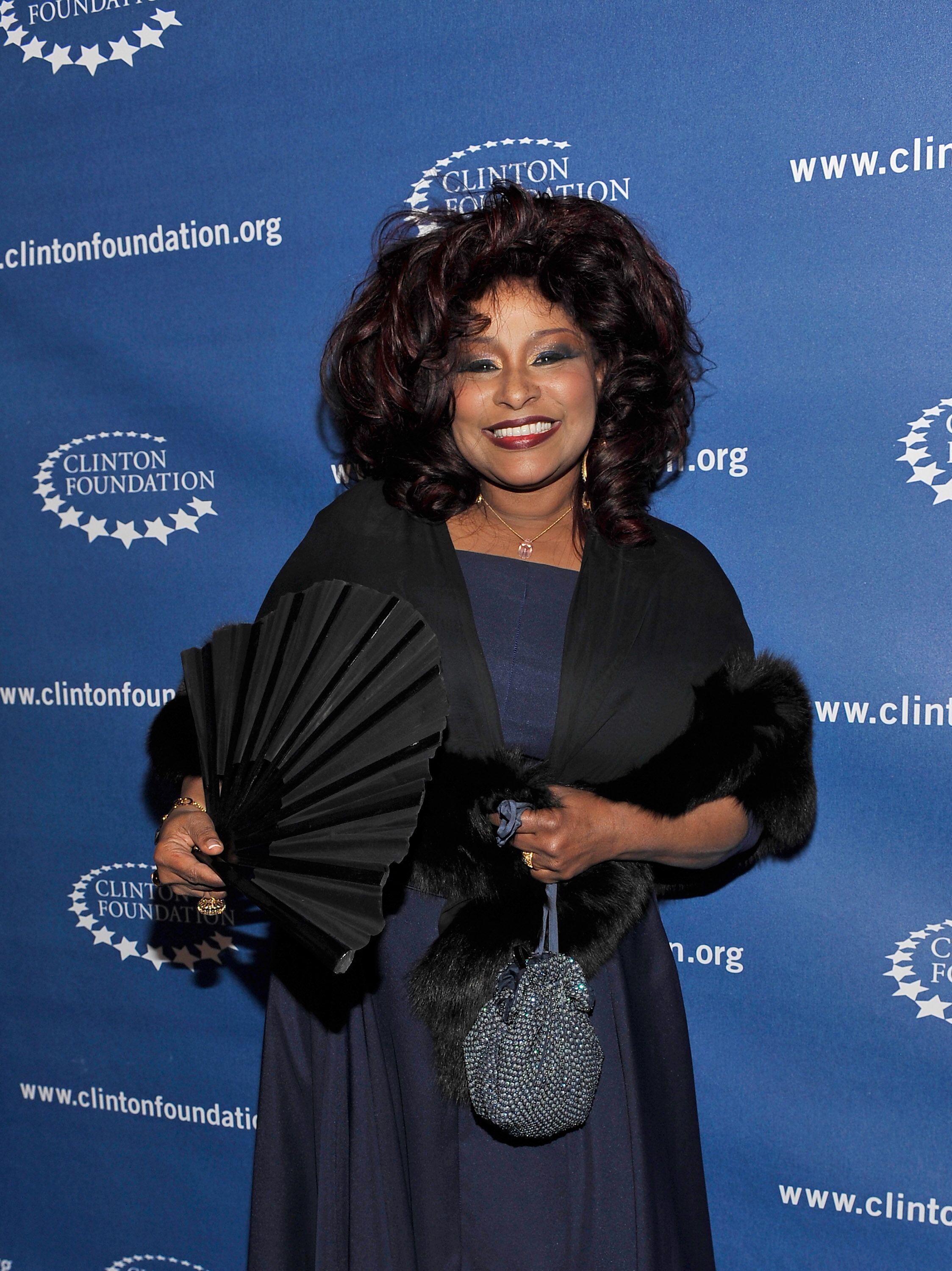 Embracing Her Iconic Curls
According to the singer, there are many who refer to her big and curly hair as "the Chaka Khan," and it's made her realize that her hair is considered iconic in the industry. 
Indeed, Chaka's hair evolved as did her career, from beginning her musical debut with Rufus, her Chicago funk band that had chart-toppers like "Sweet Thing" and "Tell Me Something Good," until she became a stand-alone artist that won awards left and right.
Staying Natural All The Way 
 Her new studio album "Hello Happiness," features her signature tresses in the color red. While the vibrant hair color isn't always what she sports, her bouncy curls remain the same. After all, she loves her big hair the way it is. 
"I've always loved my big and beautiful hair. My former stylist [and now manager] George [Fuller] tried to get me to wear my hair straight one time. I tried it, hated it and that was the end of that."
Her New Hair Venture
Now, at 66-years-old, Khan has been out and about promoting her new venture as an entrepreneur, sayng that after a successful stint as a musician, it's never too late to start something new. 
Speaking to Essence about the sudden shift in career, she said:
"I've been blessed with an amazing career, and at 66 years old, I wanted to become an entrepreneur to show people it's never too late to start a new endeavor."
Chaka Khan-Inspired Wigs
Khan partnered with Indique Hair, a provider of virgin hair extensions, and her hairstylist-turned-manager, creating wigs that highlight her most iconic looks.
These wigs include the "IKHanic Straight Wig," which features her blow-outs, and the "IKhanic Curl Wig" that features her curly locks.
"A lot of people have asked me over the years about my hair. They ask about the cut, color and texture, so I thought, Why not just give them a piece of me?"