Alicia Keys Will Become the 3rd Woman and 1st Female Music Star to Host the Grammys More Than Once
Alicia Keys is one for the records, as the announcement of her return as the host of the 2020 Grammy Awards will make her the first female music star, and the third woman to host the show more than once.
The singer's debut as a host at the 61st annual Grammy Awards in 2019 proved to be enough of a success for her to be offered the opportunity again next year, and she is positively thrilled.
"At first, I did think last year was a one-time thing, but when the opportunity came back around, there was no question about returning as host," Alicia said in a statement. "Last year was such a powerful experience for me. Not only did I feel the love in the room, but I felt it from around the world, and it confirmed the healing and unifying power of music."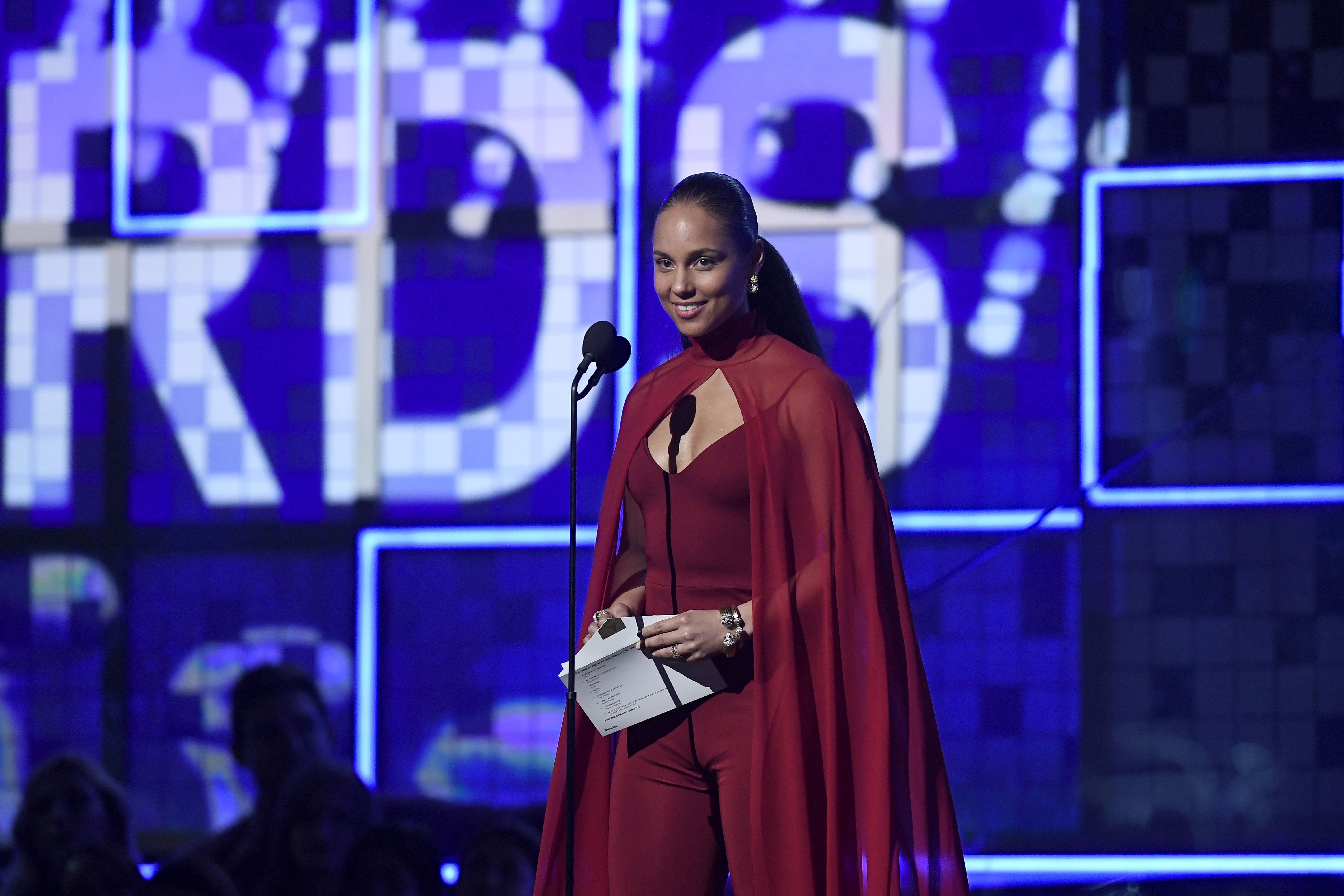 Next year's award show is set to air on January 26, and when
Alicia Keys
takes the stage, she will join the likes of Ellen DeGeneres and Rosie O'Donnell, who have both hosted the show twice.
The only other women who have ever hosted the Grammy's are Whoopi Goldberg in 1992, and Queen Latifah in 2005.
Delighted that Alicia had agreed to host the award show next year, Deborah Dugan, the Recording Academy's first-year president/CEO, said in a statement:
"From best new artist recipient to Grammy Award host, Alicia Keys has been a beacon of artistry within the music community for more than two decades. Last year was a testament to her compelling creativity, and we are thrilled that she will return to the Grammy stage as our host."
With 15 Grammy Awards under her belt, only one other host, Paul Simon, amassed more with 16 Grammy wins to his name. On November 20, nominees for next year's Grammy's will be announced.
When Alicia hosted earlier this year, she also introduced her new song called "Raise a Man," which came as a welcome surprise, since the singer last released music back in 2016 with her sixth studio album, "Here."
But the surprises didn't stop there. A woman of many talents, Alicia is an accomplished singer, songwriter, and musician with classical training as a pianist.
So when Alicia took the Grammy Awards stage to play two pianos at the same time, it stunned everyone who witnessed the incredible show unfolding in front of their eyes.