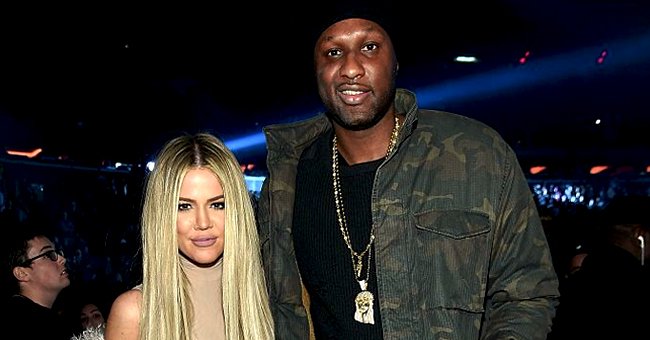 Getty images/ Global Images Ukraine
People: Khloé Kardashian Is Very Happy for Ex-Husband Lamar Odom after He Gets Engaged to Sabrina Parr
'Keeping Up With The Kardashians' star, Khloe Kardashian is reportedly happy for Lamar Odom on his engagement to his fiancé, Sabrina Parr.
After Lamar Odom announced his engagement to personal trainer, Sabrina Parr on Monday, many people have been waiting to hear what his ex-wife, Khloe Kardashian thinks about the news. A source tells PEOPLE, she is happy for him and reveals:
"She still has a soft spot for him, and will always be a friend to him. They were never going to get back together, but she always wanted him to find happiness and is glad for him that he's moving on."
Odom and Khloe married in 2009, only a month after they met. By 2013, after issues of infidelity and drug abuse Khloe filed for divorce.
While separated, Odom faced a near death overdose in 2015 at a Nevada Brothel, during which Khloe was by his side as he recovered, but eventually finalized the divorce, in 2016 when he relapsed.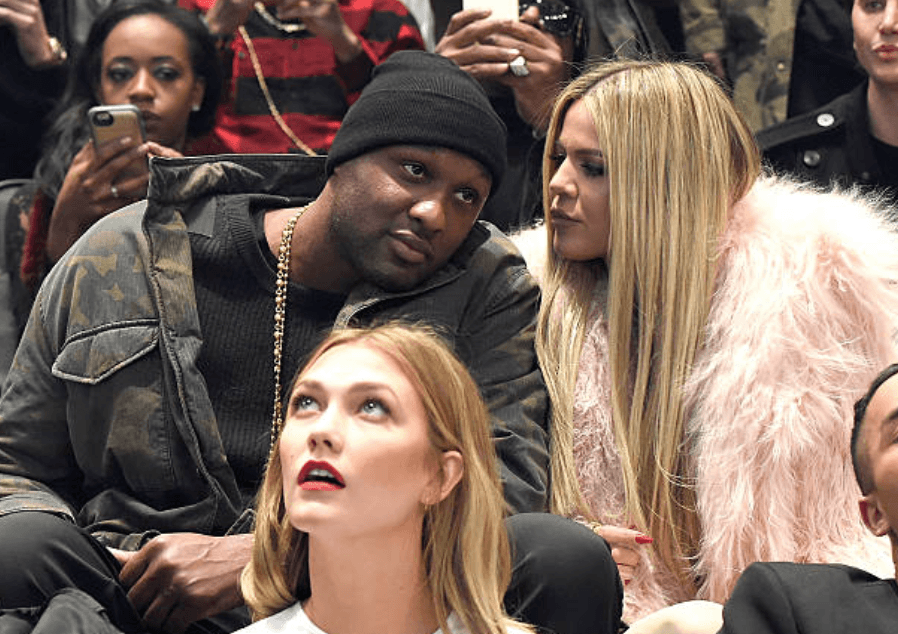 Lamar Odom chats with Khloe Kardashian as they sit in the audience during Kanye West Yeezy Season 3 performance, on February 11, 2016, at Madison Square Garden, New York City | Source: Kevin Mazur/Getty Images for Yeezy Season 3
In an episode of "Keeping Up With The Kardashians" Khloe spoke about the end of their marriage and revealed to her sister, Kim Kardashian that while she misses him, she did her best to help him during their separation and content moving, she adds:
"I always felt after, I think this overdose, that I did everything in my power to be there through sickness and health."
"Once I saw that he, you know, wasn't in the headspace to really want to change his bad situation then I was fine letting him go," Khloe says about what finally pushed her to move on.
It is reported, Khloe was not shocked by the news of his engagement. She has since moved on and has a daughter, True Thompson with her ex-boyfriend, Tristan Thompson. It is revealed she wants nothing but the best for Odom and his new relationship.
Unfortunately, Odom's teenage son, Lamar Morales Odom didn't have the same positive sentiments after hearing the news about their engagement.
In a since deleted comment he lashed out at his father for finding out about the news on social media and accused Parr of trapping him. He also alleged that family and friends do like his fiancée. The next day he retracted his comments and apologized for the outburst.
Khloe who endured another public cheating scandal with her ex-boyfriend, Thompson, tells the hosts on "The Real" that she doesn't need man right now because she is fulfilled focusing on her daughter.
After dating two basketball players that ended in infidelity she says that she is not sticking to any type and is open to anyone she finds a connection with, but she is not putting any pressure on dating.
Please fill in your e-mail so we can share with you our top stories!