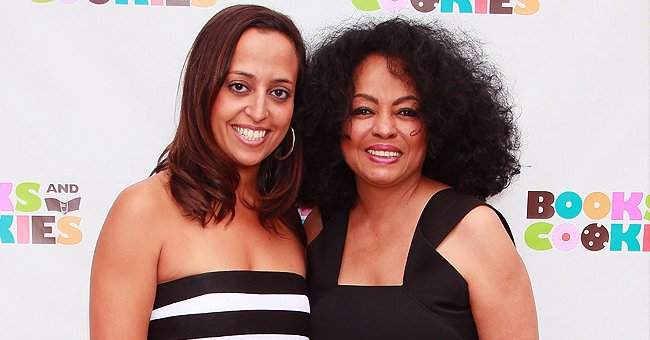 GettyImages
Diana Ross' Daughter Chudney Flaunts Post-Pregnancy Body in New Pic 1 Month after Giving Birth
Legendary singer Diana Ross recently became a sixth-time grandmother after her youngest daughter, Chudney Ross, gave birth to a baby girl. The 43-year-old new mother took to Instagram to show off her post-pregnancy body in a yoga outfit.
Television producer, Chudney Ross is happily rocking her new mother status as she gushed about the wonders of the female body in new Instagram post-baby bump photo.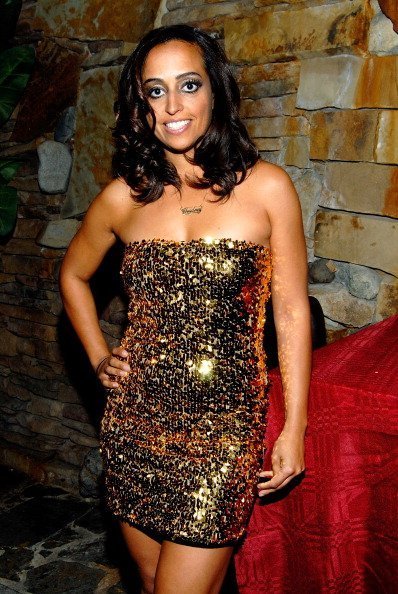 Chudney Ross daughter of famed singer Diana Ross at Libertine on March 17, 2011 | Photo: Getty Images
CHUDNEY DISPLAYS POST-PREGNANCY FIGURE
The mother of two, and the youngest daughter of the iconic singer, Diana Ross, shared two aligned pictures of herself rocking hot yoga outfits.
The first shot showed a heavily pregnant Chudney, showing off her baby bump in a black cropped tank top and skin-tight yoga pants.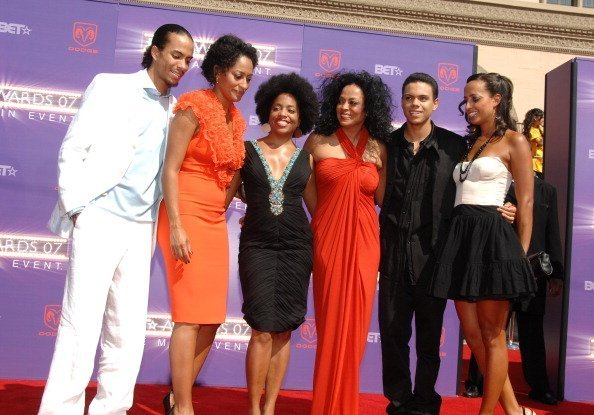 Diana Ross, and her kids on the red carpet | Photo: Getty Images
The other pic was a more recent one, taken a month after the birth of her daughter. The picture featured the 43-year-old, dressed in a similar outfit, and striking the same pose as the first, while carrying her new baby, Everlee.
The new mother appeared slimmer in the post-delivery shot while wearing a luxe tummy wrap.
CHUDNEY CELEBRATES HER BODY
The mother of two gushed about the unbelievable changes that have happened in her body in the last few months following her pregnancy and delivery in a lengthy caption.
"I'm so in awe of what the female body can do in a span of a few months!" she began.
The second-time mom went on to explain the one month time difference between both pictures, and how amazing it was to have undergone such changes in her figure within a month.
She also acknowledged @bellibind, @mommymadeencapsulation and @bellybandit mother tucker, bra and luxe wrap for the miracle of regaining her flat tummy once again.
"I truly am not focused on flat abs, toned tush, perky breasts!" she continued. "I'm celebrating my body for creating the most amazing, tiny, little human, for feeding her well (and giving her those chunky thighs), for holding me together through this challenging time, for being strong and healing and I wish all mamas would focus on that! I'm celebrating me."
STARTING A FAMILY WITH JOSHUA FAULKNER
The one-month-old is the second daughter of Chudney and her husband of four years, Joshua Faulkner, whom she met for the first time at a bar, following a pre-planned date by a mutual friend.
The pair got married in 2015, six years after the onset of their love story, in a grand Hawaiian celebration.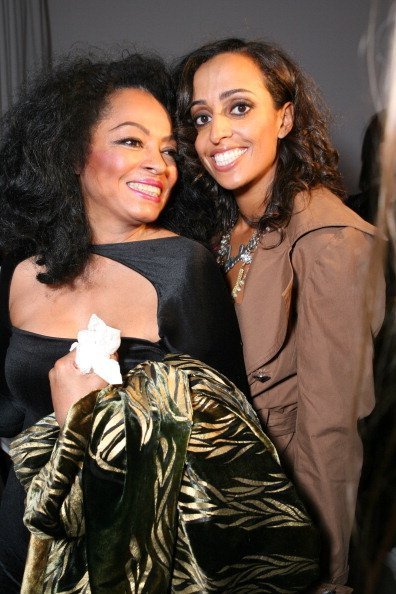 Diana Ross and Chudney Lane backstage at Meghan Spring 2007 | Photo: Getty Images
The event took months to plan, but turned out perfect thanks to the 43 year old's mom, her sister Tracee and best friend, Pearl who took up the wedding plans and made the destination wedding a success.
WELCOMING BABY ONE
The producer welcomed her first baby with Joshua in 2012, three years before they got married. The singer's daughter announced the arrival of the new baby via a facebook post, as reported by US Magazine.
Seven years after the birth of Callaway, the 43-year-old experiences the thrills of new motherhood once again.
Please fill in your e-mail so we can share with you our top stories!