David L. Lander from 'Laverne & Shirley' Is Now 72 and His Daughter Natalie Is Also an Actress
David L. Lander is best known for his role as "Squiggy" on the 1970's hit sitcom "Laverne and Shirley." He is not only an actor but a proud father to his only daughter Natalie who followed in his footsteps to become an actress. 
Fans of "Laverne and Shirley" remember David L. Lander as one of the show's protagonists named "Squiggy."
With his slick hairdo with a curly strand of hair on his forehead, David successfully claimed a place in his fans' hearts soon after the show aired. 
WHAT DAVID DID FOR A LIVING BEFORE BECOMING AN ACTOR 
Born on June 22, 1947, David was always a class clown. He and his friend, Michael McKean, developed the characters Squiggy and Lenny during their university days. 
Later, David moved to California where he became the roommate to the musicians from the iconic band "The Doors." He found a job as a writer and performer in a satirical radio show called "The Credibility Gap."
Harry Shearer was one of David's fellow performers on the show. Later, he called his friend Michael  Los Angeles and found him a job on the same radio program.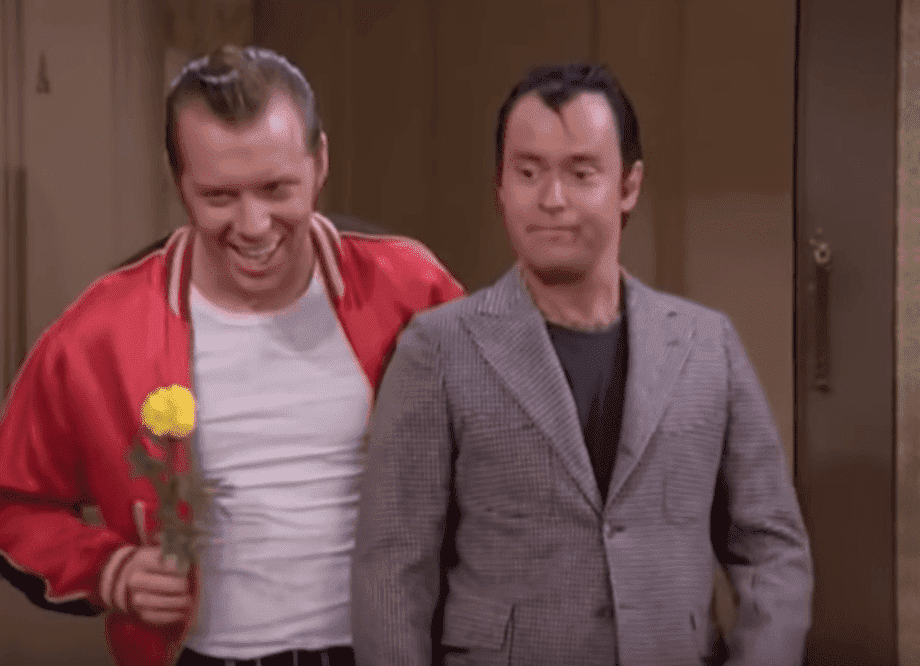 One day, the college friends got an invitation to a party at Garry Marshall's home. David's former roommate Rob Rainer, who was married to Penny Marshall at the time, was also present at the event.  
THIS IS HOW HIS CAREER KICKED-OFF
While Michael and David enjoyed the party, Rob had an idea about how to make things more interesting. He requested the duo to perform their "Lenny and Anthony" act for the guests and they happily did so. 
The "Lenny and Anthony" act was an instant party hit. Impressed by their performance, Garry cast Michael and David in "Laverne and Shirley."
Since Garry thought there were too many Italian characters already in the show, Anthony was replaced by Squiggy. Lenny and Squiggy became the ultimate comedic duo and shot to stardom in no time. 
Towards the end of the show, David was stricken by Multiple Sclerosis. However, he kept the truth about his condition a secret.
A TRAGEDY STRUCK
During that time, he had scored a role in the movie "Conan the Destroyer" but the producers fired him because they thought it was because he was drunk that he could not maintain his balance.  
David could not score movie roles because of his new reputation of being an alcoholic.
He silently suffered until 2002 when he published his autobiography "Falling Down Laughing – How Squiggy Caught MS and Didn't Tell Nobody."
It was only then that the world knew David was not an alcoholic, but a victim of MS. Since then, he worked as a voice-over artist for animated productions including "Who Framed Roger Rabbit" and "A Bug's Life."
NATALIE IS KEEPING HER FATHER'S LEGACY ALIVE
David has been married twice in his life. He was first married to Thea Poole in 1969, but the couple ended up getting divorced in 1976.
His second marriage was to his current wife Kathy Fields, the woman he loves and cherishes as his wife to this day. 
David and Kathy welcomed their only child Natalie on March 28, 1983. Just like her father, she is an accomplished actor in her own right. 
According to Natalie, she wanted to be an actor ever since she was a kid. "It seems like I came out of the womb knowing that acting was what I wanted to pursue," she said during an interview with VoyageLA.
Over the years, she has appeared in numerous TV shows including "The Middle," "Major Crimes," and "Lopez."
She was also the voice of "Goldie & Bear" and the popular video game franchise "Final Fantasy," "God of War," "Fire Emblem Fates," and "Saints Row."