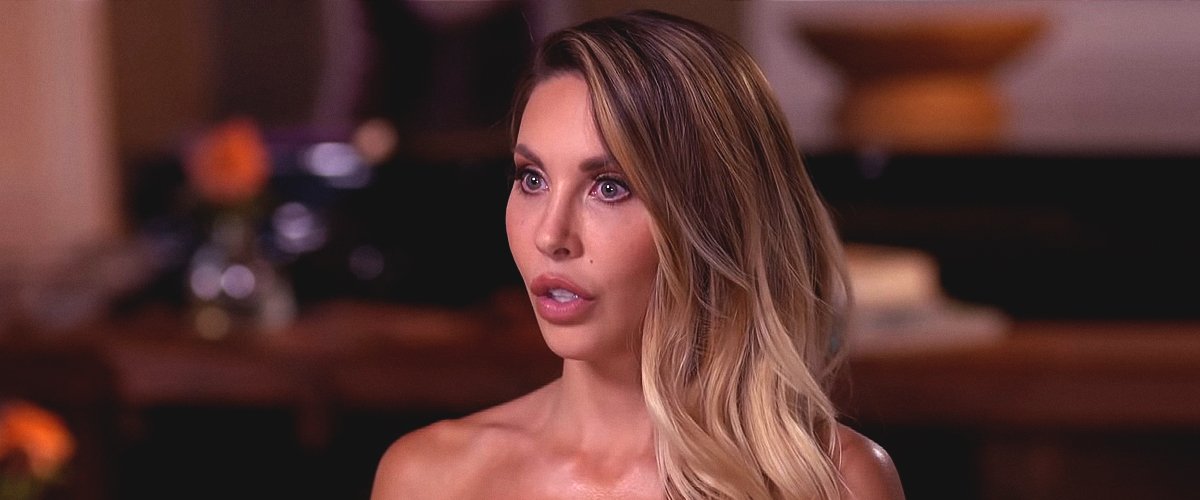 Youtube.com/60 Minutes Australia
Olivia Newton-John's Daughter Chloe Lattanzi Helped Her Get through Ongoing Health Battles
Having battled cancer twice before, and currently fighting the disease for the third time, Olivia Newton-John can be described as a dogged fighter who never gives up.
In all her difficult moments, Olivia has always had her daughter, Chloe Lattanzi, with her, lending her support and comfort.
Olivia Newton-John is an icon, to say the least. She is many things: a talented singer, actress, entrepreneur, and activist. She is a serial winner too, having bagged four Grammy Awards.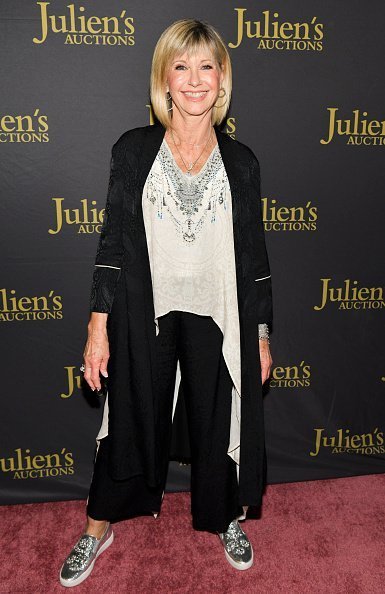 Olivia Newton-John at the VIP reception for upcoming "Property of Olivia Newton-John Auction Event on October 29, 2019 | Photo: Getty Images
THE BIRTH OF OLIVIA'S ONLY DAUGHTER CHLOE
Olivia Newton-John has been married twice. First to actor, Matt Lattanzi, and then later in 2008, to her current husband, businessman, and environmentalist, John Easterling.
She married Matt Lattanzi in 1984, and they welcomed their child, Chloe Rose Lattanzi, on January 17, 1986.
"I'm happy. I'm lucky. I'm grateful. I have much to live for. And I intend to keep on living it"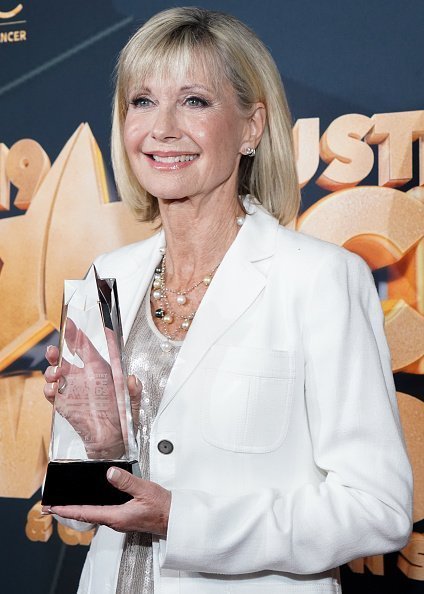 Olivia Newton-John at the 2019 Industry Dance Awards on August 14, 2019 | Photo: Getty Images
The couple's union didn't last long, however, as they divorced in 1995. However, the former couple worked together to raise their daughter.
OLIVIA'S RAGING BATTLES WITH CANCER
Despite enjoying huge success in her career, Olivia Newton-John hasn't been so lucky in terms of her health, as she has continuously battled with cancer. With each diagnosis, the 71-year-old has continued to stay fighting.
The songstress was first diagnosed with the disease in 1992, the same year she lost her father. She won that battle, successfully defeating the condition.
"I was mad because if anyone doesn't deserve to go through cancer, it is my mom"
In that first battle with the disease, the star found strength in music and also did massage, meditation, and yoga, to keep her spirit positive. Those therapies are now being offered to patients at the Wellness Centre.
Olivia agreed to have her name connected to the cancer facility if they would agree to have a Wellness Centre within it, because, as she said:
"When I was going through breast cancer in 1992, it was really important for me to have those complementary therapies, and I thought: 'Wouldn't it be amazing if in a public hospital we could have the same therapies for the patients; the same support system that I was able to find for myself, and provide for them?'"
The singer was faced with the disease once again in 2013, but this time, she decided to face it secretly.
The "Grease" star revealed that she first discovered a lump on her right shoulder, and first believed that it was a bruise from a minor accident she had been involved in.
After confirming that the disease had returned after a decade, she decided to keep it a secret, and once again conquered it. She said:
"I thought, 'It's my life,' and I just decided to keep it to myself."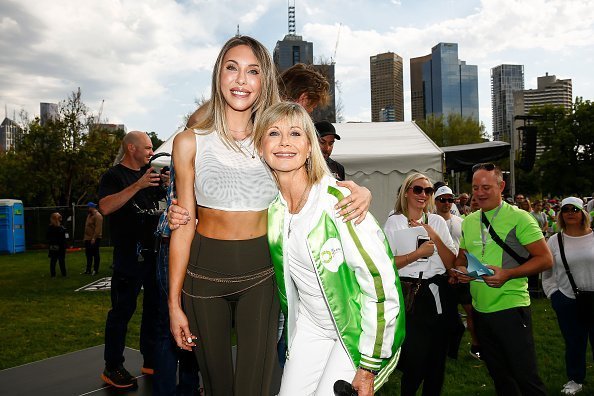 Chloe Lattanzi and Olivia Newton John at the Olivia Newton-John Wellness Walk and Research Run on October 06, 2019 | Photo: Getty Images
Olivia was diagnosed with cancer for the third time in 2017, but despite the disappointment of having to deal with it again, she vowed to herself to stay strong. She spoke to CBS's Gayle King, and reflected about her life, saying:
"I'm happy. I'm lucky. I'm grateful. I have much to live for. And I intend to keep on living it."
The latest diagnosis has proven to be the most challenging and has escalated to stage 4 breast cancer.
"Why me? has never been part of it, but I never felt victimized. I never felt, 'why not?' Maybe deep down I knew there was a reason or a purpose for it, or maybe I needed to create one to make it ok for myself. Because, again, it's a decision: 'How am I gonna deal with it?'"
One way the star is dealing with it is with the use of cannabis extracts from her husband, John Easterling's garden, which have helped her incredibly.
CHLOE'S LIFE AT A GLANCE
Chloe Lattanzi has been there for her mother through all of the battles she has faced. Mother and daughter do share a special relationship, and Chloe has been a strong shoulder for Olivia to lean on.
Chloe, like her parents, is into entertainment, starred in several movies, with a few songs credited to her.
There was, however, a dark patch in Chloe's life when she faced a difficult battle with anxiety, which took her down a self-destructive spiral, had her go through an eating disorder, alcohol abuse, as well as the use of cocaine.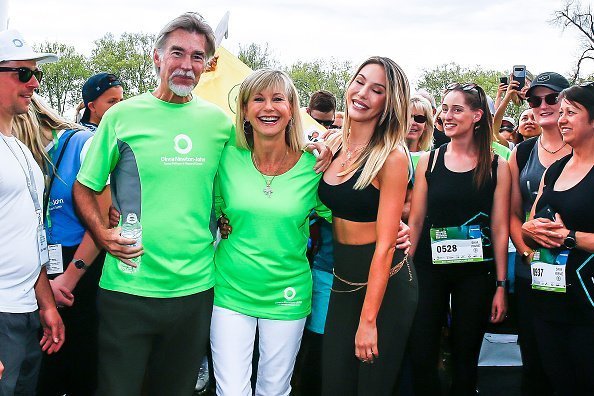 John Easdterling, Olivia Newton John and Chloe Lattanzi at the Olivia Newton-John Wellness Walk and Research Run on October 06, 2019 | Photo: Getty Images
During that period, Chloe counted on her mom for support and remained committed to helping her through cancer. Of her mom, Chloe says:
"My mum is my hero, always has been and always will be. My mum has taught me the power of positive thinking and enjoying every moment. We both try to protect each other. Mum stays positive, and I do my best to stay positive, too."
HOW CHLOE IS COPING THROUGH HER MOM'S THIRD CANCER BATTLE
Mother and daughter were on separate interviews with "60 Minutes" reporter Liz Hayes, where they talked about how they have managed Olivia's third diagnosis.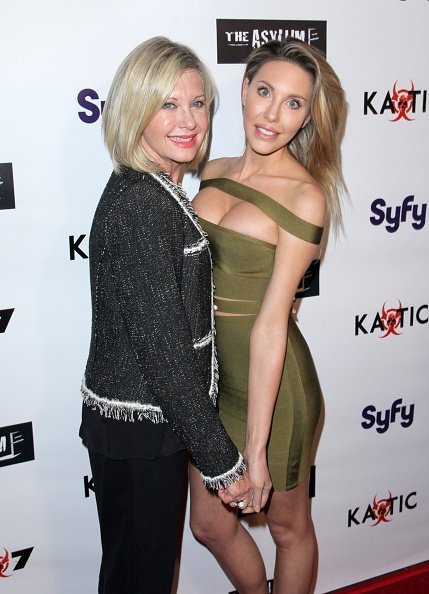 Olivia Newton-John and her daughter Chloe Lattanzi at the Premiere of Syfy's "Dead 7" on April 1, 2016 | Photo: Getty Images
There Olivia revealed plans to auction some of her famous wardrobe collections to raise funds for the Wellness Centre for its clinical trials on medicinal marijuana.
Also, Chloe revealed that she was "angry, shocked, and in denial" when she found out about Olivia's cancer diagnosis for the third time.
She also said that she didn't like the fact that everyone knew about her mom's diagnosis because she feels it is a "Private, Painful, and Draining Experience."
"I just felt protective, and I didn't like these strangers giving me advice or telling me what my mom should and shouldn't. Like I was just pissed. I was mad because if anyone doesn't deserve to go through cancer, it is my mom."
When asked how she deals with the thought of losing her mom, Chloe said she always has days when she doesn't deal with it and is in denial and doesn't think about it, a fact her mother concurred with.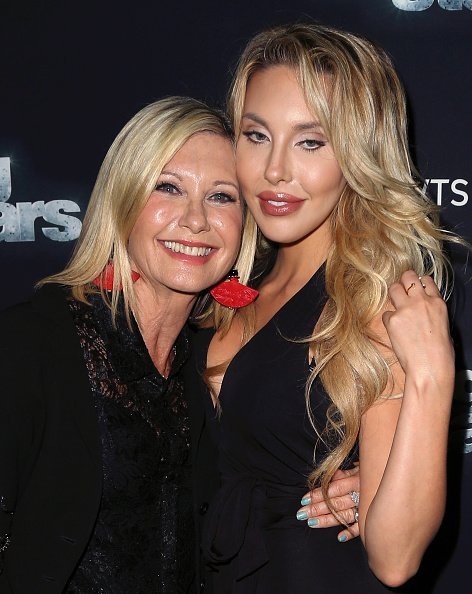 Olivia Newton-John (L) and daughter actress/singer Chloe Lattanzi at 'Dancing with the Stars' Season 21 on October 19, 2015 | Photo: Getty Images
Chloe also spoke about her well-documented personal battles but agreed that her mom's journey with the disease helped her heal her illness because she had to be strong for Olivia.
Please fill in your e-mail so we can share with you our top stories!