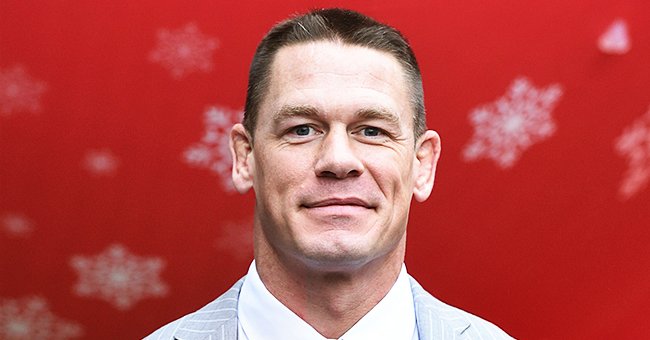 Getty Images.
John Cena Tells Kelly Clarkson He Used to Eat 10,000 Calories Worth of Tic Tacs a Day

WWE superstar John Cena sat down with Kelly Clarkson on her show last week and spoke about his unusual addiction to "straight sugar."
After confessing to Kelly that he consumed about "10,000 calories" a day due to his Tic Tac intake, he went on to explain that it's always been a "nervous superstition" before he went into the WWE ring.
"So you're in a small confined space. The ring is 20 feet by 20 feet, and you are with a group of guys, so you always want to smell your best," John said.
The "Playing With Fire" actor said it had always been his "thing," before adding that he consumed about three boxes in the 20 minutes leading up to a WWE performance.
Having had to "wean" himself off the Tic Tacs, it's unclear how big the three containers are, since they run at about 60 calories each, especially after John said, "Yeah it's pretty much 10,000 calories of straight sugar."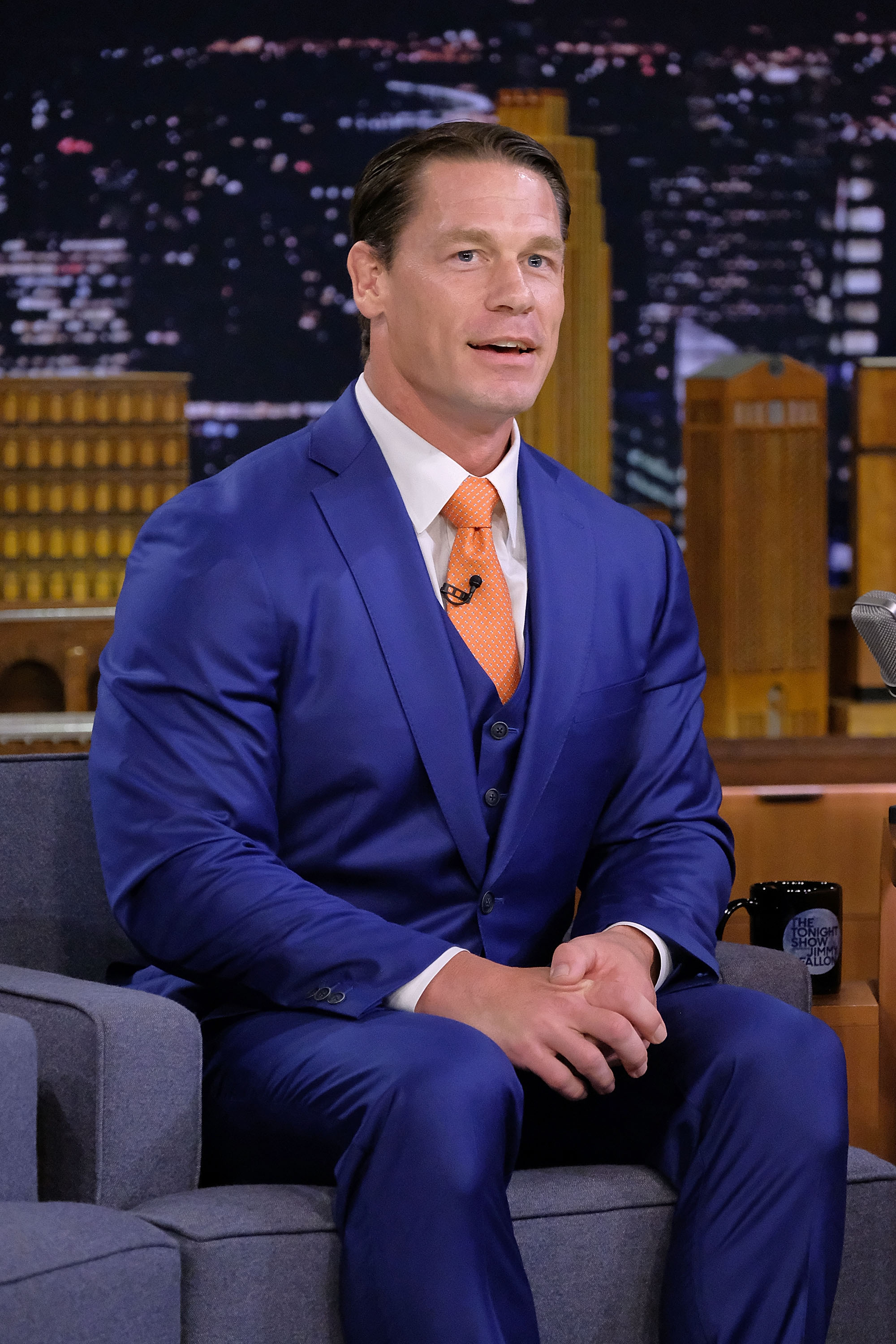 John Cena visits "The Tonight Show Starring Jimmy Fallon"at Rockefeller Center on October 9, 2018, in New York City. | Source: Getty Images.
Kelly's mind went straight to the weight implications as she jokingly added, "And you know what, you probably don't gain a pound, do you, John?"
Besides having candy crushed his Tic Tac addiction, John sticks to a strict diet that includes protein shakes, chicken, fish, oatmeal, brown rice, and egg whites.
But John also makes time for another priority in his life by giving back to the community. Recently named the second-most charitable athlete in the world, John also celebrated granting his 500th wish for the Make-A-Wish Foundation.
As a celebrity who has also granted the most wishes through charity, John's milestone grant went to the 8-year-old Rocco Lanzer. John surprised the youngster with his latest gear and gave him tickets to his WWE performance in Brooklyn.
Back in January, Rocco received a leukemia diagnosis and has bravely fought the disease since, while John became a huge fan. "He's nice and strong and inspirational. He reminds kids to never give up," John said on Wednesday.
To make a child's wish come true is something John will plan his schedule around because, to him, there is nothing more important than giving that experience to a child and their family.
In light of John's charitable nature, his role in the firefighter film "Playing With Fire," and his appreciation for the work emergency responders do to keep the community safe, John specially celebrated First Responders Day.
In a video John posted to share his appreciation, the WWE superstar pledged to donate $500,000 to the CA FireFound & the LAFD Foundation, while asking Paramount Pictures to follow suit.
Please fill in your e-mail so we can share with you our top stories!