Jordin Sparks Defends Husband Dana Isaiah after He Shares Photo with His Female Friend
Jordin Sparks defends her husband Dana Isaiah after he caused a social media uproar following a photo he posted via Instagram.
Cheat Sheet
recounts
events that occurred soon after Jordin Sparks' husband Dana Isaiah
posted
a seemingly innocent picture on his Instagram.
According to Cheat Sheet, Dana, and his old friend, McKenna Roise created a social media fire after the former shared a picture of him and McKenna smiling at the camera in what looks to be a restaurant. 
Without pause, a few fans took to Dana's comments to ask the 27-year-old how his wife "felt about this." One fan mentioned that while it was "cool" that Dana had a female friend, it wasn't right that she was touching him.

Another fan
added
that Jordin should make sure that her man gushes about her the same way; he did about McKenna.

Dana, however, spoke up for himself, claiming that people are in "crappy relationships" because they don't allow their men to have female friends.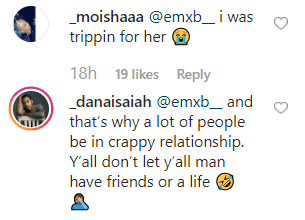 That retort didn't help the situation at all, and it became worse after Jordin posted in the comments that she loved both her husband and McKenna.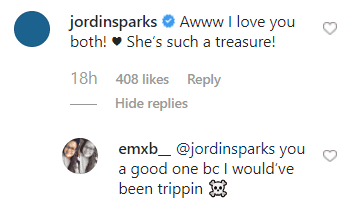 The backlash became so intense that Jordin had to comment a second time.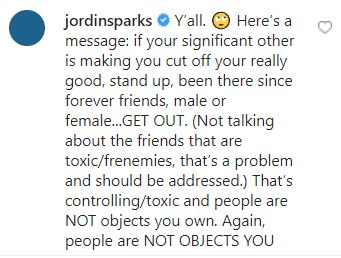 Taking camp in the comment section, the "No Air" singer stated
that
:
"Here's a message: Here's a message: if your significant other is making you cut off your really good, stand up, been there since forever friends, male or female...GET OUT. That's controlling/toxic, and people are NOT objects you own. Again, people are NOT OBJECTS YOU OWN. Friends are super important for your well-being, especially those that knew you before certain huge life changes happen. It's HEALTHY. I hope you all find someone that treats you like my husband and his friends do. They are truly the best. May the odds be ever in your favor."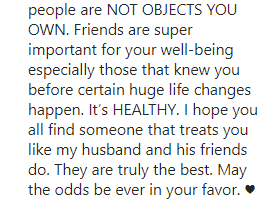 This social media uproar is probably the couple's first since they got married a little over a year ago. Dana and Jordin began dating soon after their mothers introduced them to each other, according to a Your Tango report.
During a trip in July of 2017, three months after the start of their relationship, the duo decided to elope.
The Hawaii ceremony was carried out by Jordin's best friend, who got ordained just before the trip.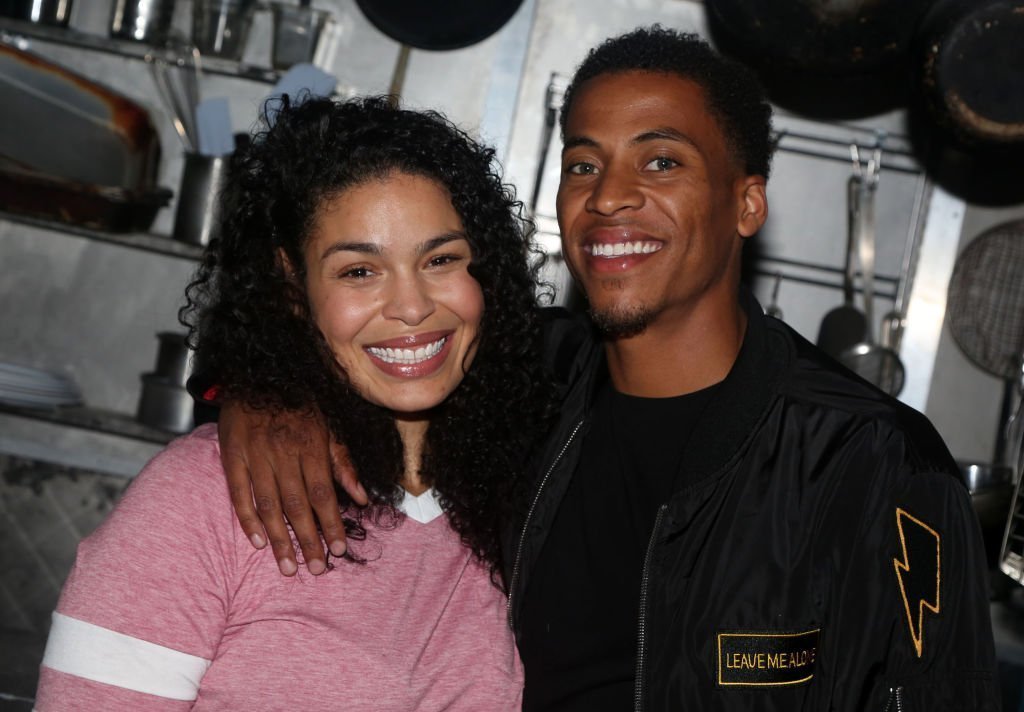 In May 2018, PEOPLE announced that the couple had welcomed their first child together; a son whom they named Dana Isaiah Thomas Jr. 
Dana and Jordin learned that they were expecting a baby six weeks after their secret wedding, but the surprise pregnancy didn't deter them from showering their child with love.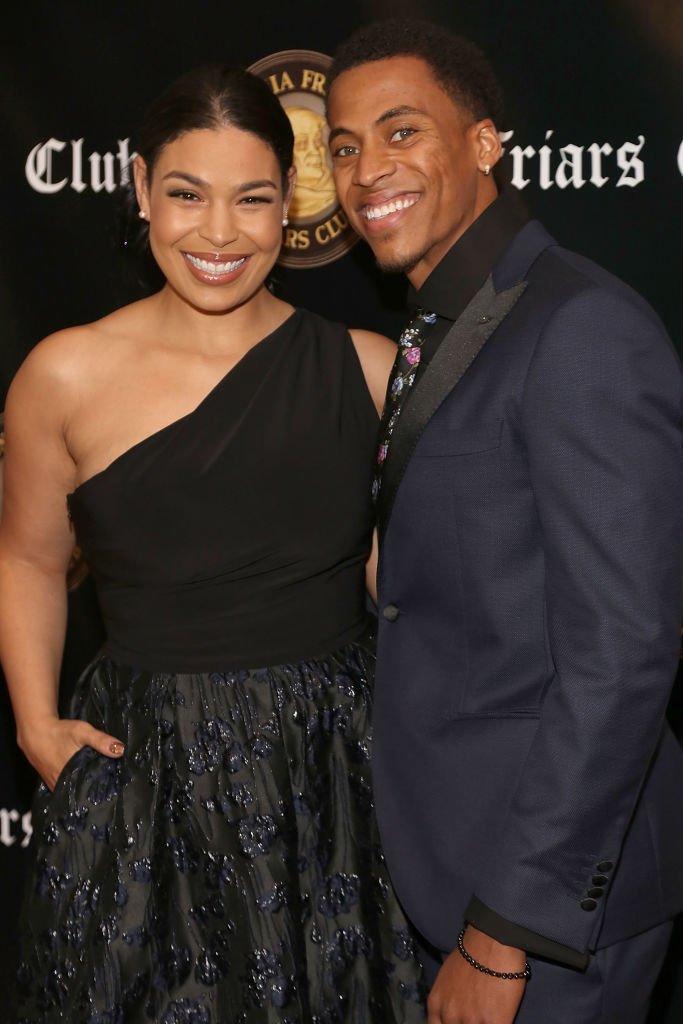 Jordin revealed that this phase of her life has left her more content than she has ever been in her entire life.