Meghan McCain Shares Sweet Photo with Husband Ben Domenech as They Celebrate Their 2nd Wedding Anniversary
Columnist and television personality Meghan McCain is celebrating her second wedding anniversary with her husband, Ben Domenech, and marked the day by posting a lovely message on her Instagram page. 
It's already two years gone since Ben Domenech, and Meghan McCain said yes to each other in that lovely ceremony at the McCain Family Ranch in Sedona, Arizona. The television personality celebrated her second anniversary with a sweet post on Instagram. 
My ♥️ on @FaceTheNation pic.twitter.com/bPEi12IeVZ

— Meghan McCain (@MeghanMcCain) September 22, 2019
In the post, Meghan shared a beautiful photo of the couple taken from London, UK. In the picture, Ben looked handsome, wearing a dark suit over a black shirt, and a brown single monk shoe.
His wife looked beautiful in her lovely black dress, which she matched with black heels. The couple looked cute together as they posed on a staircase.
In her caption to the post, Meghan McCain wrote:
"Happy early anniversary to my rebel heart husband Ben. Thank you for making life an adventure – and always doing it our way."
Fans of the couple took to the comment section of Meghan's post to celebrate with them on their anniversary. One fan said:
"Love you both. Will never forget your beautiful wedding."
Another follower rated the couple's delightful look, saying:
"I give this look a 10."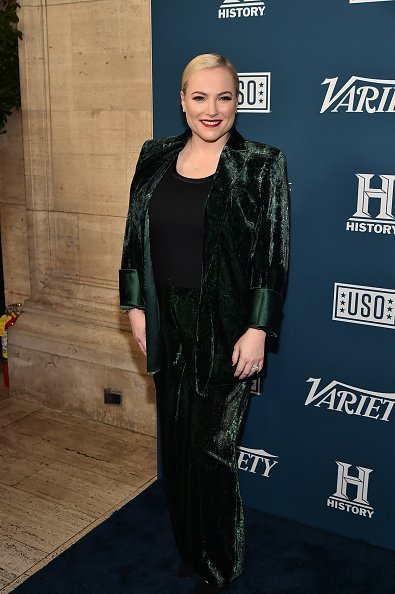 A third person said:
"beautiful photo!! Happy early anniversary!!!"
Meghan's father, the late Senator John McCain, shared many loving memories with his family before he died at the age of 81, last year. One of such memories, one which Meghan feels blessed for is his presence at her wedding to Ben.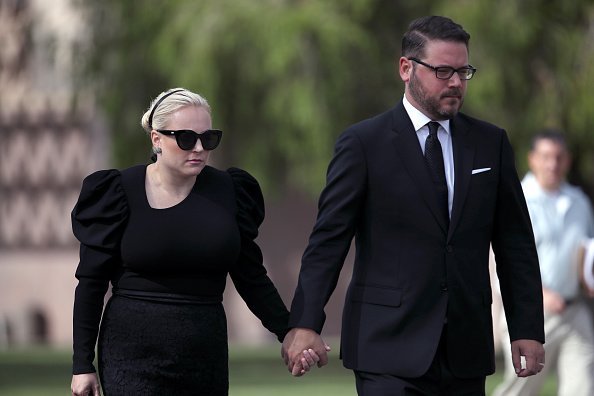 Speaking to "PEOPLE" after the death of her father in August 2018, Meghan talked about her wedding and her father's presence, despite his struggles with illness. 
In the days leading to that special day, the late John McCain tore his Achilles tendon. That development meant that Meghan's brother, Jimmy, an Army Guardsman, walked her down the aisle, while her father gave her away at the end.
408 days. I think I miss making you laugh the most. pic.twitter.com/W2agQpVIs3

— Meghan McCain (@MeghanMcCain) October 8, 2019
Recalling that moment, Meghan said:
"He [Jimmy] stepped in to walk me down the actual aisle, and then my dad gave me away at the very end. I had nerves right before I was going to walk out, but Jimmy was making me laugh the entire time."
John McCain's deteriorating health and bad ankle also meant he wasn't able to dance with his daughter at the wedding, but Meghan didn't mind that, as her father's presence alone was enough for her. She said:
"I'm not disappointed, and I genuinely mean that. I felt really blessed and loved, and I don't feel like I missed out on anything."
Miss you the most on Sundays. pic.twitter.com/WOtBsIPtLJ

— Meghan McCain (@MeghanMcCain) October 13, 2019
Meghan's mom, Cindy McCain, also joked that it wouldn't have mattered much if John had a good leg, saying:
"When John had a good leg, he still couldn't dance. So it was a good thing."