'You Both Will Be Missed': Donny and Marie Osmond's Fans React to Their Last Show in Vegas
Donnie and Marie Osmond gave off a rollercoaster of emotions during their last performance at their Las Vegas residency, and their fans reacted with heartfelt words.
For eleven years, the legendary siblings, Donnie and Marie Osmond, thrilled their fans who traveled from across the United States and the world to watch them perform at the Flamingo Hotel and Casino.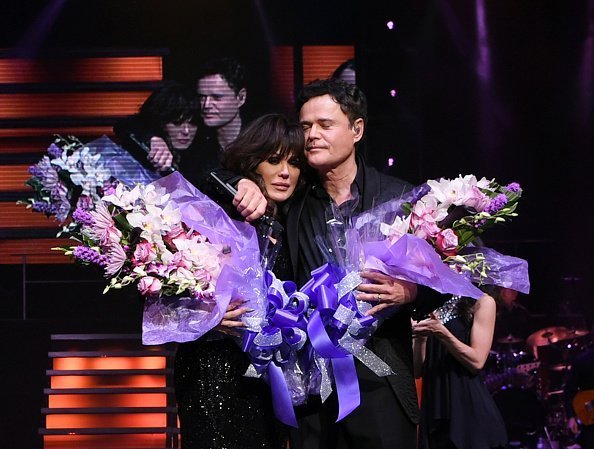 On November 16th, they drew the curtain on their residency, after putting on their last show.
SAYING GOODBYE IS NEVER EASY
The siblings displayed a lot of emotions, as they got ready to say goodbye to the place they've called home for over a decade, and before the rendition of their final song for the night, "May Tomorrow Be a Perfect Day," Donny turned to Marie, and said amid tears,
"I don't know how I'm going to get through this."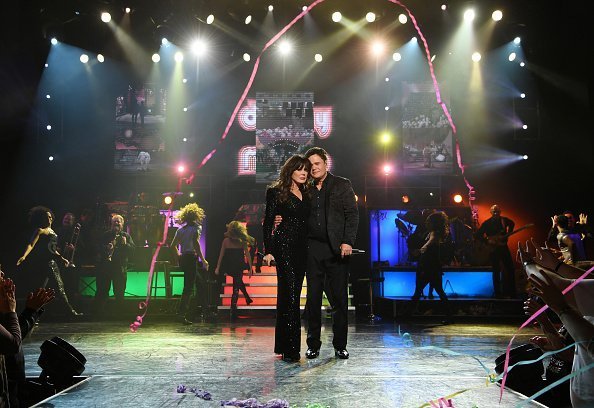 On Instagram, the male singer shared a photo of himself and his sister during one of their performances.
In the caption, he acknowledged the fans who stayed true to them throughout the years, the crew, band members, stage manager, and the staff of Flamingo Hotel who worked tirelessly with them. 
"May tomorrow be a perfect day. May you find love and laughter along the way. May God keep you in his tender care till he brings us together again."
A LIGHTNING IN A BOTTLE
On Facebook, Marie shared a video of the moment they finished their last song, hugged, and declared goodnight to everyone. 
In a lengthy caption, she highlighted every joy, happiness, and sorrow she felt during their residency, including the death of her son, Michael, and remarrying the man she calls the "love of her life," Steve Craig.
The mom-of-eight described it as "lightning in a bottle," and went on to joke that she'll see Donny at Christmas, so no one should cry too much for them.
Those words were not enough to stop the singers' fans from reacting emotionally, and they expressed themselves on Twitter. One fan of the siblings, Tina Burgess tweeted,
"You both will be missed in Las Vegas. A hard act to follow! All the very best to you both. We will always love you. #DonnieandMarie."
Michelle My Belle wrote in between a crying emoji,
"The tears we've all cried. A fan for 50 years, and it's been an awesome ride. Wishing [you two] the best of luck with your future ventures. It's not the end; it's new beginnings!"
The tears we've all cried😭a fan for 50yrs ,and it's been an awesome ride.wishing you and @donnyosmond the best of luck with your future ventures." It's not the end...it's new beginnings"💋💕🌹

— michelle my belle (@MyBluePeepers) November 17, 2019
TO THE NEXT ADVENTURE
A fan with the handle, Kyle Give Me Anxiety, tweeted about coming to the show for the first time, and buying everything that had Marie's name on it afterward, while Amy Rebok, wrote,
"What a run you guys had in Vegas! Excited for your next chapter…"
"I was so happy to be there. I was amazed [Marie] was moving around with [her injured] knee. Bet it hurts today. [She] is a pro. Thank you for the eight shows I made through the years and a memorable meet and greet."
Dennis Schildgen wrote on how precious the siblings' relationship is, and thanked them for a beautiful evening, while, Lori tweeted,
"[I] will miss these shows in Vegas, but looking forward to your next adventure."
The next adventure has already begun for Donny and Marie. The latter will return to CBS "The Talk," which she joined in September as a full-time co-host, and the former will get ready for his proposed 2020 tour to promote his upcoming album. 
THEY SHARED JOY, LOVE, AND EVERYTHING IN BETWEEN
The siblings were born with music in their veins. They have been performing together since they got introduced on the "Donny and Marie" show in '76.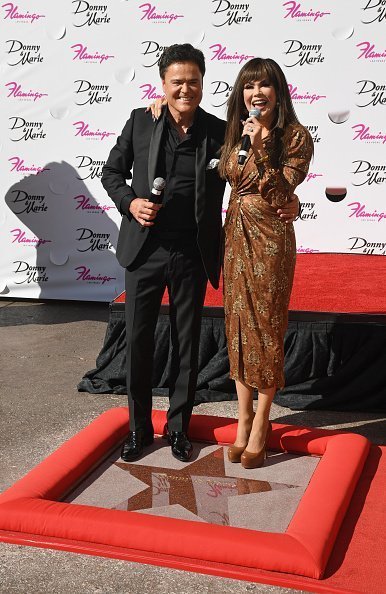 They share seven other siblings, Veil, Tom, Alan, Wayne, Merrill, Jay, and Jimmy, and except for the first two, the rest are also musicians.
Donny and Marie have a career spanning four decades, and back in the '80s, they separated to focus on their solo careers. 
In forty years, the two got married, divorced, gave birth, became grandparents, and upheld each other when things got dark. 
The end of the Vegas residency is not the end of "Donny and Marie," and when fans least expect it, they'll reunite for more mind-blowing performances.
 In the meantime, fans can watch Marie on "The Talk," and catch up with her and Donny on their social media platforms.