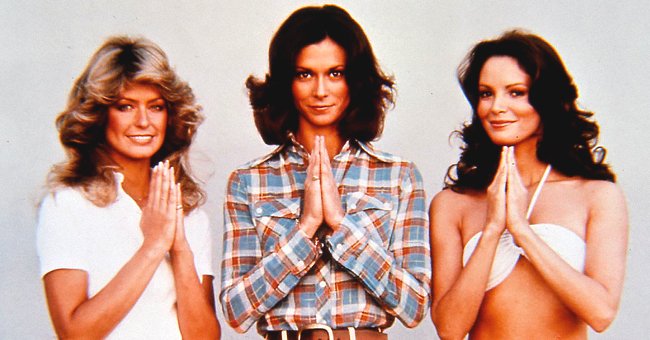 Getty Images
Farrah Fawcett and Original Cast of 'Charlie's Angels' Then and Now - Meet Them All

There's no better trio than the stars of the famous '70s series "Charlie's Angels," with Farrah Fawcett, Jaclyn Smith, and Kate Jackson taking the lead.
Before there was Kristen Stewart, Naomi Scott, and Ella Balinska as the new generation of "Charlie's Angels," there was Farrah Fawcett, Jaclyn Smith, and Kate Jackson -- the original angels.
The premiere of the show came with the evolving society's view of women beyond their physical beauty but also their intelligence, strength, and capabilities.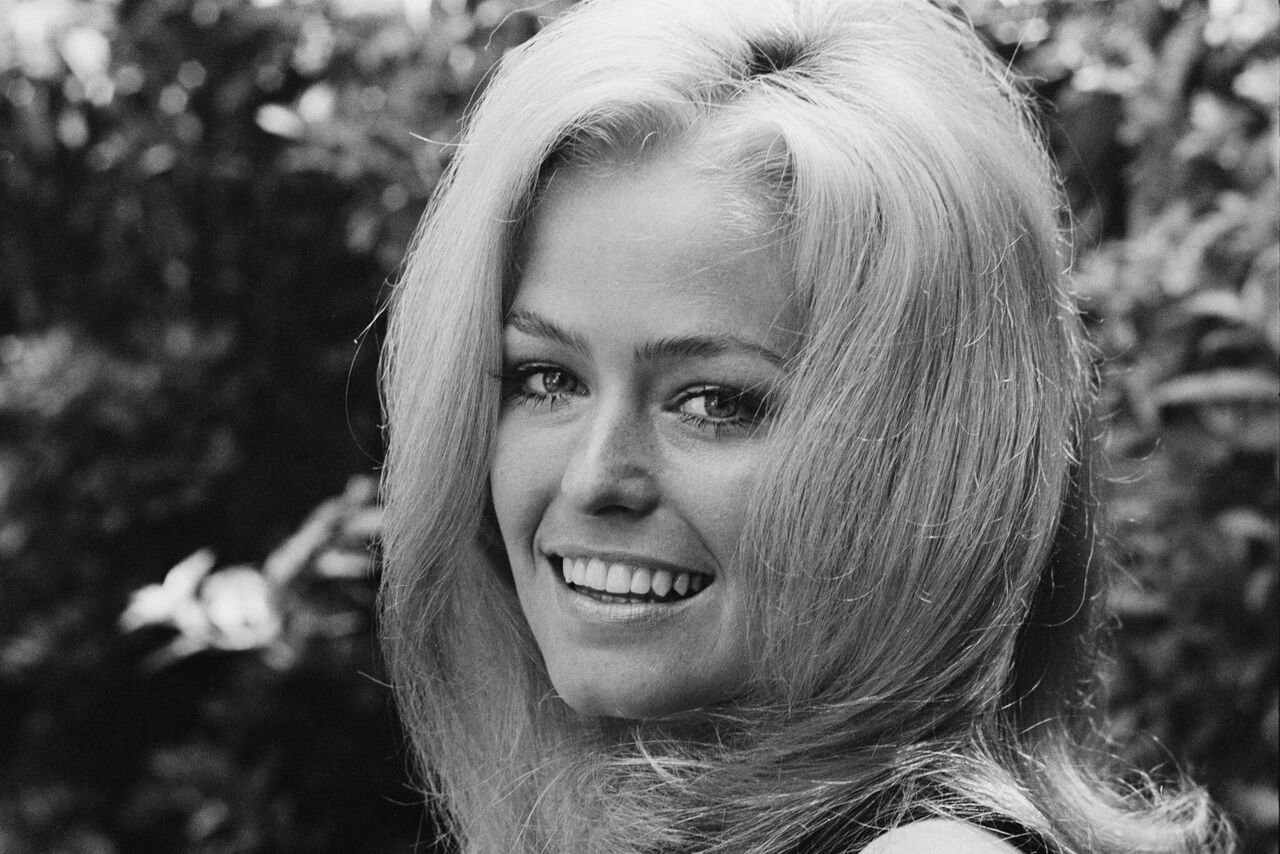 Farrah Fawcett, USA, 4th May 1970. | Source: Getty Images
"Charlie's Angels," having three strong women as the face of their crime action drama, empowered and represented other women around the globe, especially feminists who fought for equality.
It has been over four decades since everyone came to know of the ultimate trio that went on several missions for their mystery-boss, Charlie Townsend. Here's a look at their lives after the show ended.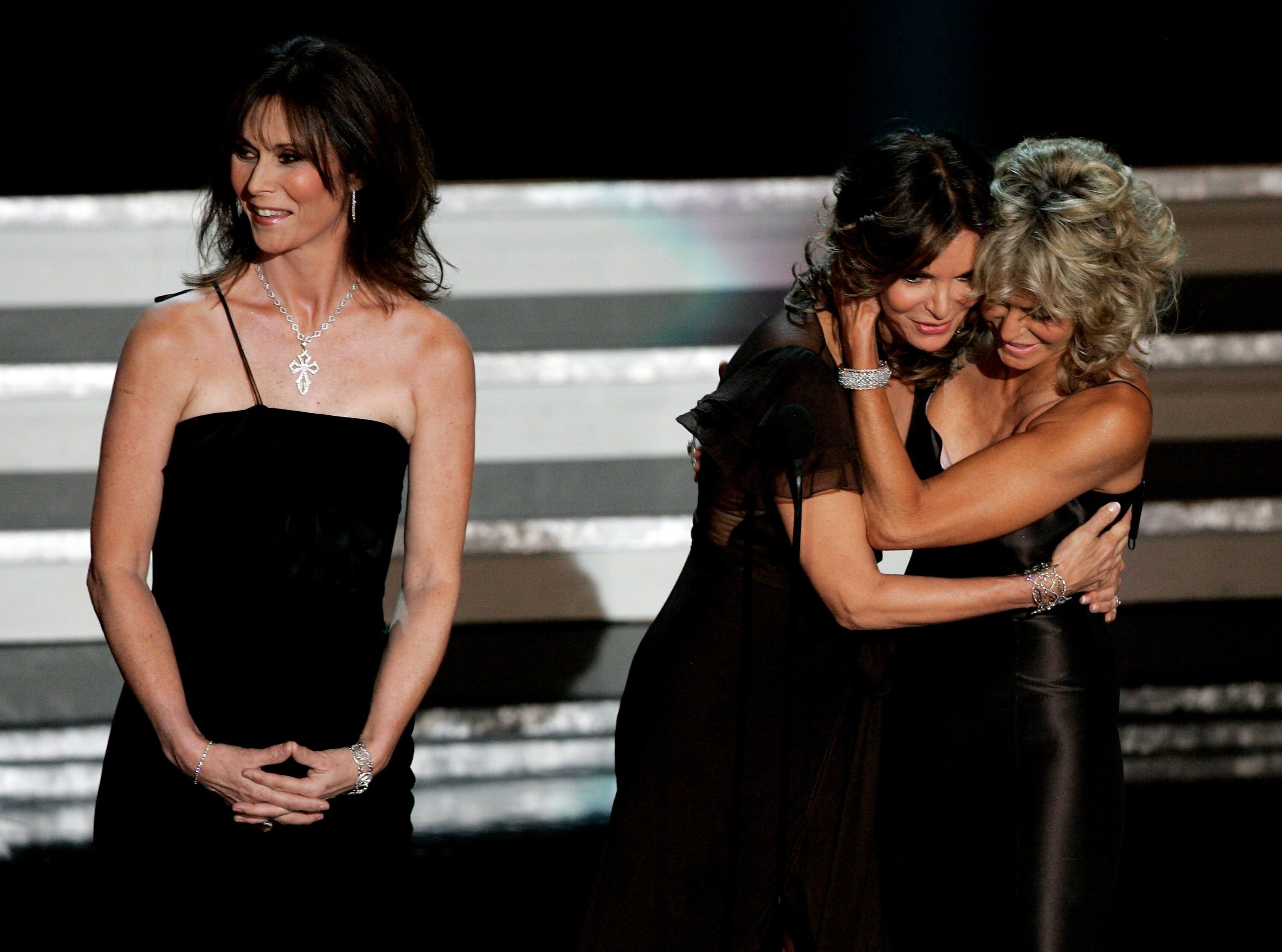 Kate Jackson, Jaclyn Smith, and Farrah Fawcett present onstage at the 58th Annual Primetime Emmy Awards. | Source: Getty Images
FARRAH FAWCETT
Already then-famous, thanks to her best-selling poster in history wearing a red one-piece swimsuit, Fawcett became even more famous for playing Jill Munroe on the show.
Her iconic blonde highlights with big waves set an international trend with women sporting the same look until the '80s. It became such a hit that she started her own line of hair products.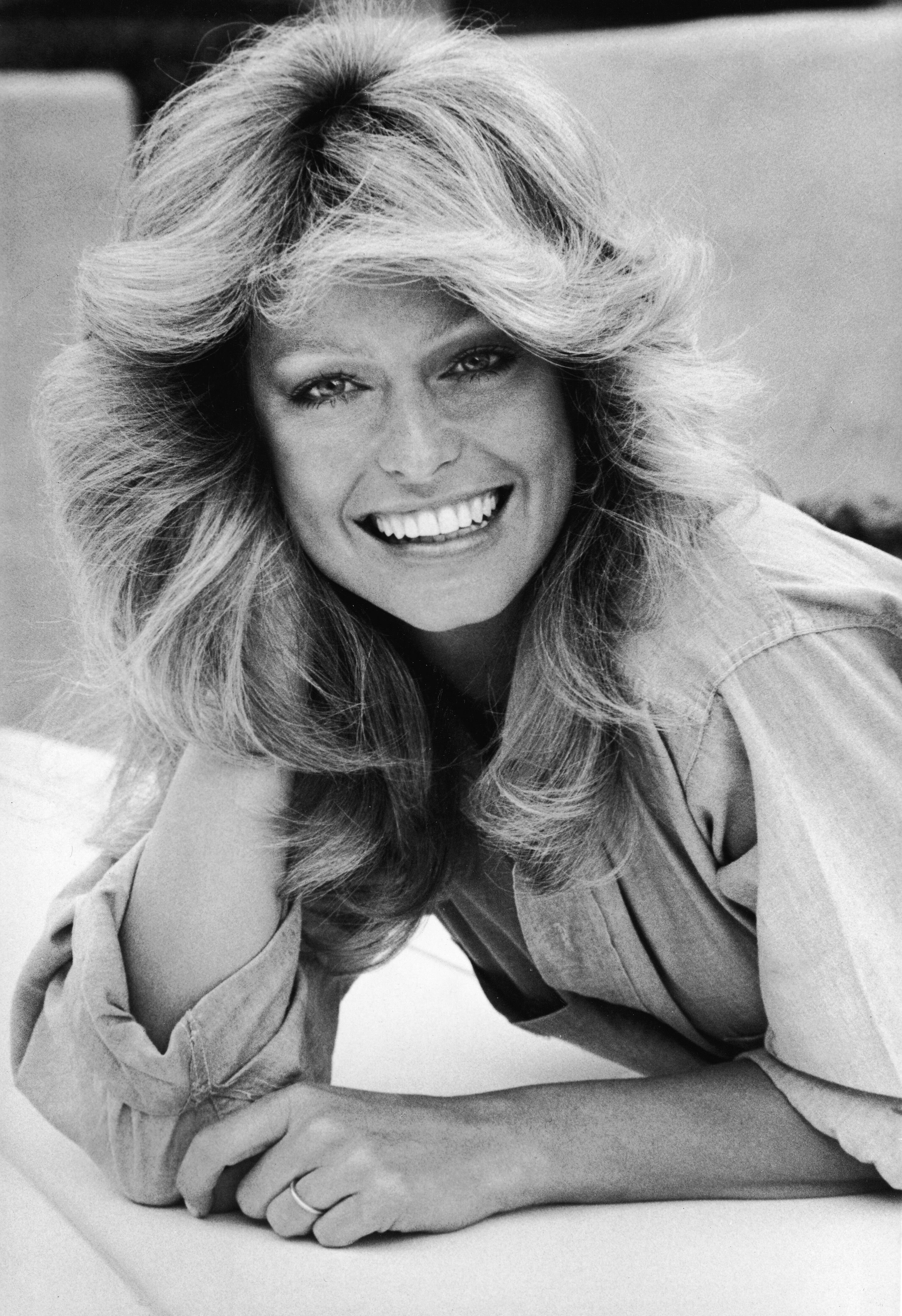 Portrait of American actress Farrah Fawcett in a denim shirt, 1980s. | Source: Getty Images
Fawcett left the show after one season and was succeeded by Cheryl Ladd, her younger sister on the series. However, she signed a contract that makes her a guest in some episodes.
After the legal struggles to terminate her contract, the actress moved on to greater heights in her career with a role in the television movie "The Burning Bed" as Francine Hughes.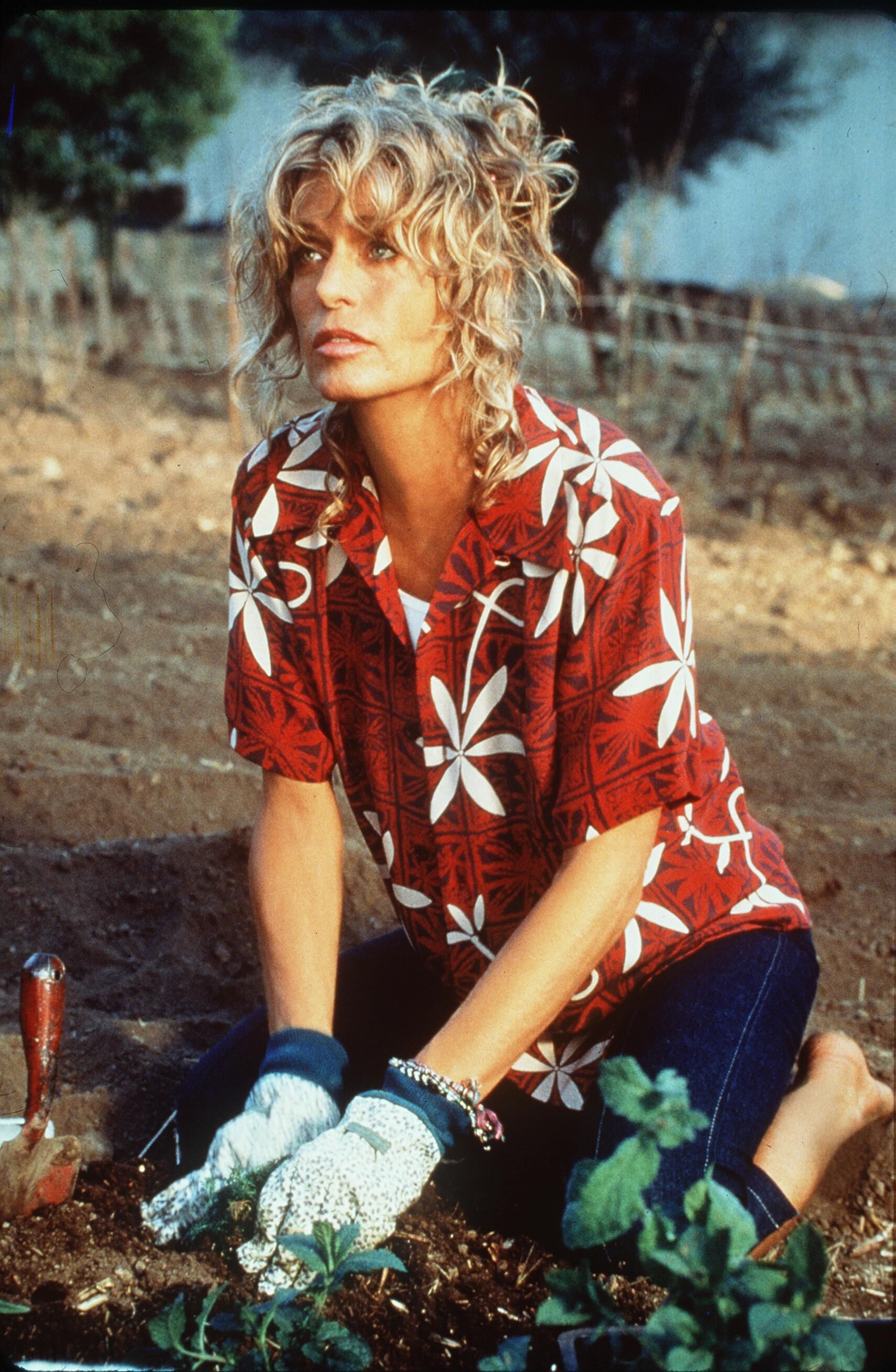 Farrah Fawcett Stars In The Nbc Movie "Silk Hope." | Source: Getty Images
She also starred in "Small Sacrifices," which garnered her an Emmy Award nomination. Among her other shows were cartoons like "Johnny Bravo" and "The Brave Little Toaster Goes to Mars."
Fawcett worked until 2006, the same year she was diagnosed with cancer. In 2009, the Fawcett passed away and left a legacy as one of the most recognizable actresses.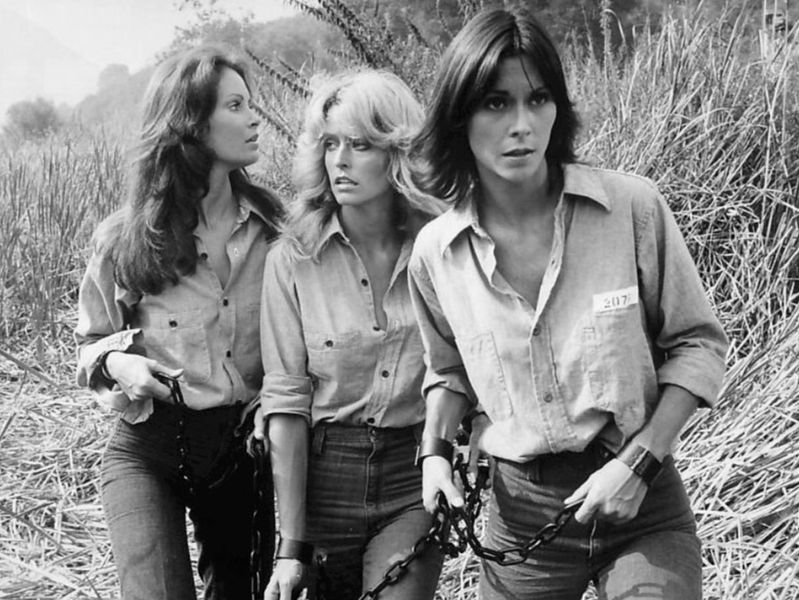 Photo of the original cast of the television series "Charlie's Angels:" Jaclyn Smith, Farrah Fawcett, Kate Jackson. | Source: Wikimedia Commons
JACLYN SMITH
The second original angel and only actress to finish her five-year contract was Kelly Garrett, played by Smith. She appeared from start to end, with a total of 110 episodes.
Smith stayed in the industry after "Charlie's Angels" came to an end, starring in "Jacqueline Bouvier Kennedy" and appearing in the 2003 reboot "Charlie's Angels: Full Throttle."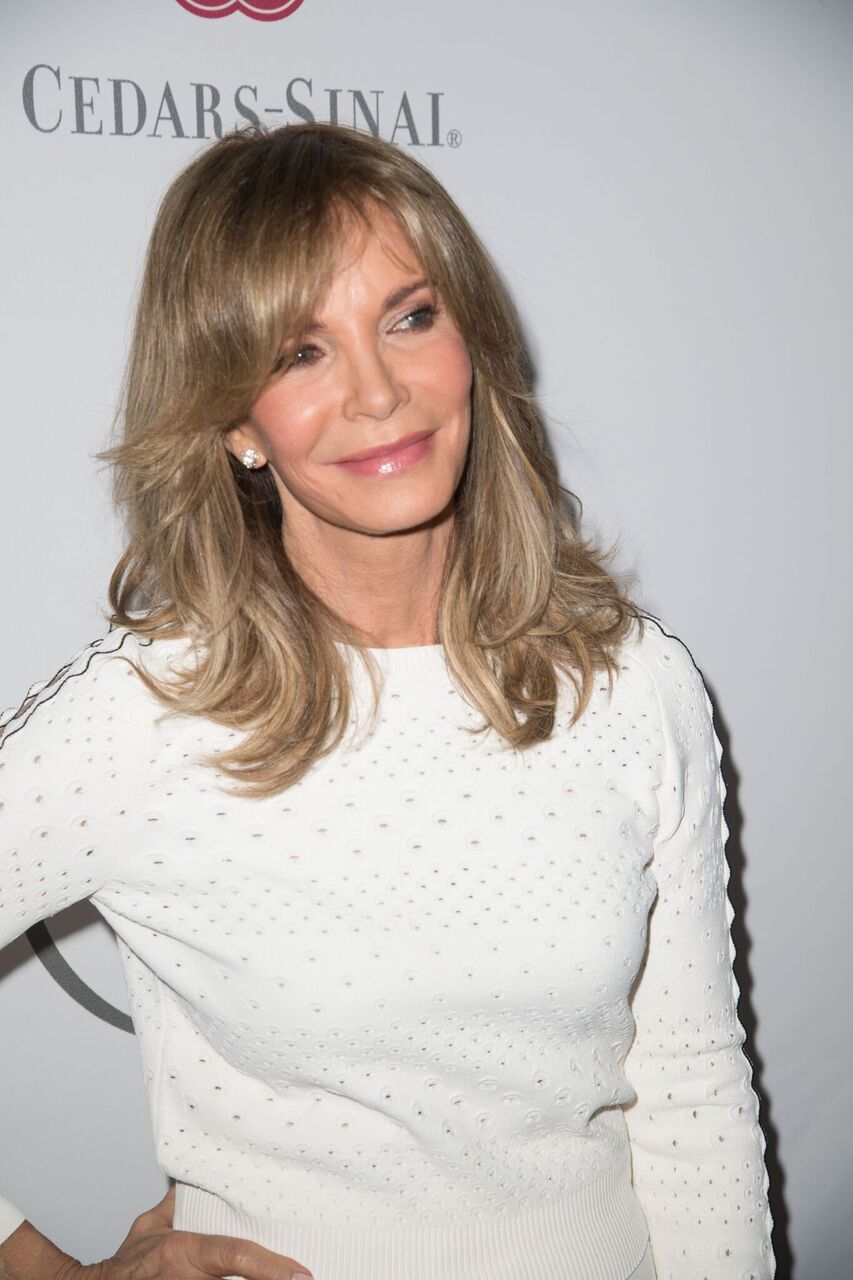 Jaclyn Smith attends the 2016 Women's Guild Cedars-Sinai Annual Spring Luncheon. | Source: Getty Images
Her more recent appearances are in the crime drama "CSI: Crime Scene Investigations" and "Law & Order: Special Victims Unit."
She ventured into the fashion industry during the mid-'80s with her only women's clothing line for the department store Kmart.
Jaclyn Smith attends Barneys New York, Katherine Ross & Alexia Niedzielski Celebrate Fabrizio Viti. | Source: Getty Images
Like Fawcett, Smith was diagnosed with cancer in 2003 and was featured in the documentary "1 a MInute" for breast cancer awareness.
KATE JACKSON
Jackson lasted three seasons on the show as the third angel, Sabrina Duncan, the de facto leader of the team until 1979.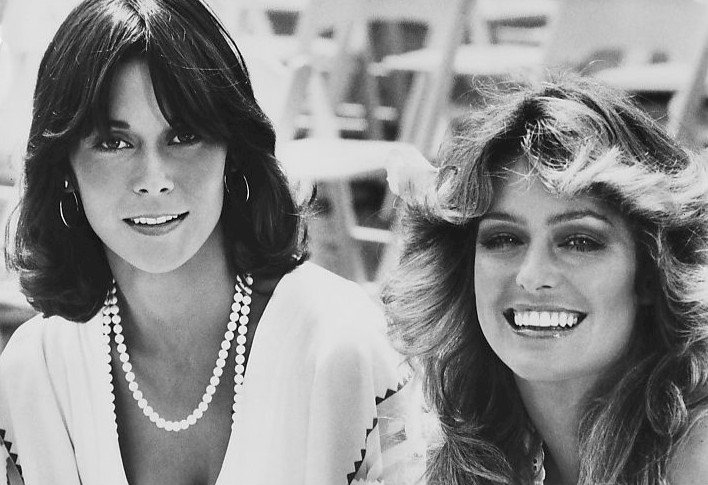 ate Jackson and Farrah Fawcett from the premiere of Charlie's Angels. | Source: WIkimedia Commons
After leaving the show, Jackson appeared in many more television series, including "Family Guy," "Sabrina the Teenage Witch," and "Criminal Minds."
Like her other co-stars, Jackson battled cancer, which she hid from the public for some time. She has since adopted a son, Charles Taylor Jackson.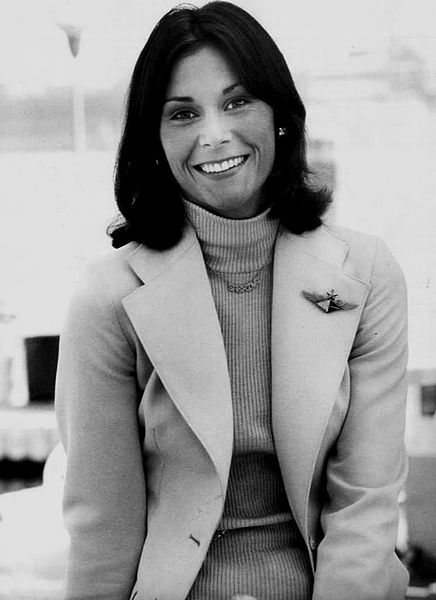 Kate Jackson from the television program Charlie's Angels. | Source: Wikimedia Commons
CHERYL LADD
Before gaining fame for her role as Kris Munroe, Ladd appeared in the television shows "Josie and the Pussycats" and "Search."
Ladd also had a career as a singer, even singing the National Anthem at the 1980 Super Bowl. Still working as an actress, Ladd had a notable role in "The People v. O.J. Simpson: American Crime Story."
She also ventured into writing with a published children's book entitled "The Adventures of Little Nettie Winship" and an autobiography called "Token Chick: A Woman's Guide to Golfing With the Boys."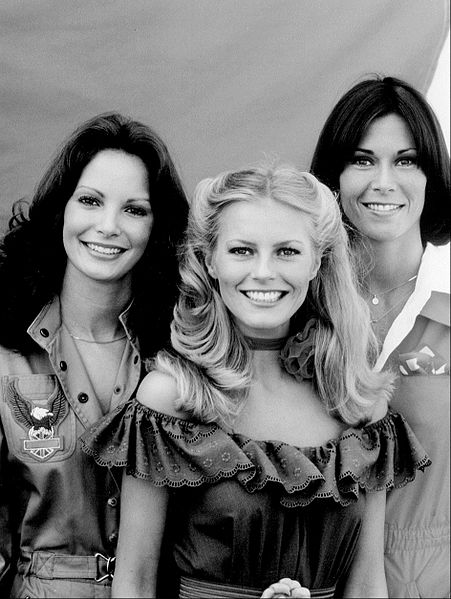 Publicity photo from Charlie's Angels, 1977. Pictured are Jaclyn Smith, Cheryl Ladd, and Kate Jackson. | Source: WIkimedia Commons
SHELLEY HACK
As Fawcett was succeeded after leaving the show, Jackson was also replaced by the then-fashion model Shelley Hack. Coincidentally, Hack was the face of Revlon's "Charlie" perfume at that time.
She only stayed with the cast for a while before pursuing media and political consultancy in other countries. She is also a co-president of Smash Films productions with her husband.
TANYA ROBERTS
After Hack left, Tanya Roberts entered the picture as Julie Rogers, veering away from the typical angel. The model-dance instructor continued her career in the industry after the show, appearing in "The Beastmaster."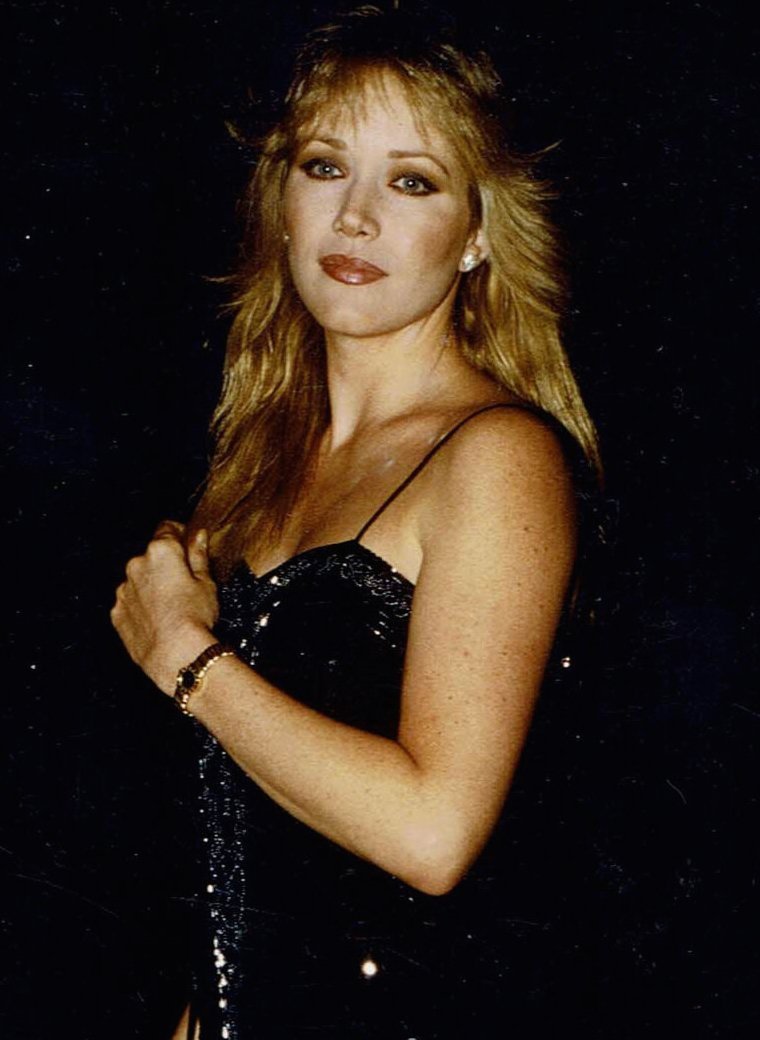 Publicity photo of Tanya Roberts ca. 1982 in promotion of "Charlie's Angels." | Source: Getty Images
Roberts also appeared in "Sheena: Queen of the Jungle" and played a Bond girl in "A View to a Kill." She became even more known for portraying Midge Panciotti on "That '70s Show" for six years.
Please fill in your e-mail so we can share with you our top stories!