Keyshia Cole Reveals on Her New Talk Show She First Came across Boyfriend and Father of Her 2nd Child Niko Khale on Instagram
Keyshia Cole's first episode of her own show revealed some unexpected details of her personal life.
Keyshia Cole spilled the beans on her own talk show on Fox Soul TV and stunned viewers by admitting she picked out boyfriend Niko Khale from an Instagram video.
Keyshia and the much-younger Niko have just recently welcomed their first child together, Tobias.
Keyshia revealed that she has never been happier in her life.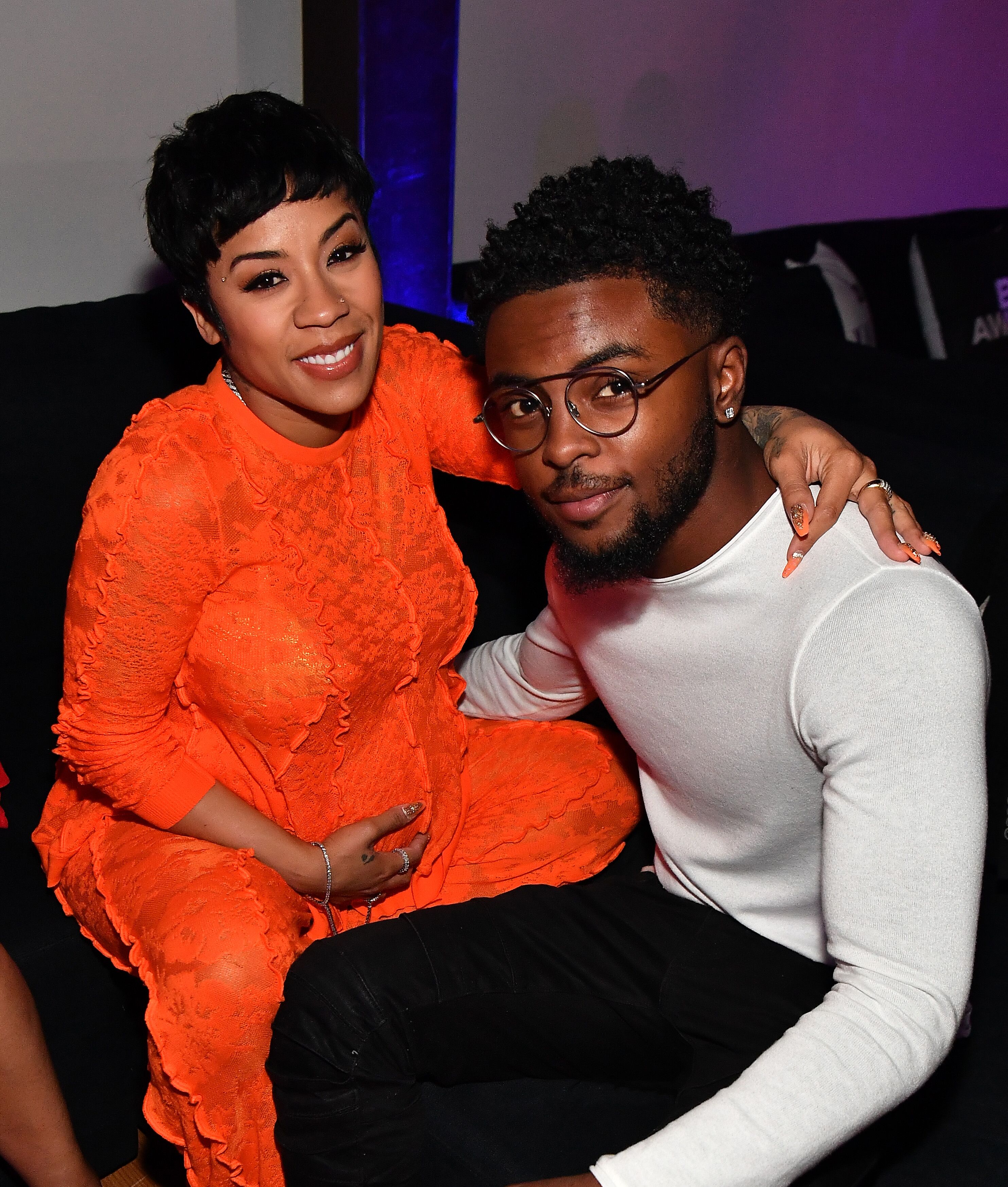 KEYSHIA COLE STARTS NEW SHOW
Keysha premiered her talk show "One on One With Keyshia Cole" on Fox Soul TV and her very first guests were Nick Cannon, Mariah Carey's ex-husband, and her own boyfriend and baby daddy, Niko Khale.
Surprisingly, the most startling titbits of the episode were dropped by the host herself, who revealed how she met Niko.
FINDING HER MAN
Some of us meet our true loves at the supermarket, or at a bar, maybe even the library, but Keyshia saw a video on Instagram in which Niko had done a remix of her song "Let It Go" and she was so impressed she looked him up.
A FINE ROMANCE
Keyshia listened to more of Niko's music and found herself moved by his lyrics. She wondered if he really was as amazing as he sounded and she reached out...Before long, they were both heads over heels.
How did @KeyshiaCole and @NikoKhale meet? Well, it started with #Instagram! 📱Join in the conversation right now by ☎️ calling us at 866-FOX-SOUL or tweeting us @foxsoultv! pic.twitter.com/friyiKo6nQ

— FOX SOUL (@foxsoultv) November 16, 2019
LOVE AND LYRICS
For Keyshia and Niko there was definitely music playing from that first kiss on, and the two have been together ever since, and have welcomed their first child together.
Despite the criticism she has suffered for the age difference between herself and her boo - he is 23 and she is 38 - Keyshia revealed that she has never been happier in her life.
MEET TOBIAS KHALE - KEYSHIA COLE'S BABY BOY
Keyshia Cole and Niko Khale welcomed their adorable baby son Tobias on August 1, 2019.
The sweet child is now nearly four months old, and proud mom Keyshia posted a series of photos of her newborn on Instagram. She captioned them: 
"I absolutely ?couldn't wait to post these pictures. If u watched the show last night, you've had a chance to take the first looks.? @tobiaskhale is the sweetest baby, OMG. He's such a little blessing, and I'm completely in love with him! The smiles he gives EVERY SINGLE Time you smile at him, Brightens the worst of days. So happy @daniel_gibsonjr has a baby brother now. ?"
Tobias is her first child with Niko, and she shares another son Daniel Hiram Gibson Jr., 9, with ex-husband former NBA player Daniel Gibson.