Jenna Bush Hager & Hoda Kotb Weigh Themselves in Front of Viewers on the 'Today' Show before They Start Intermittent Fasting
Jenna Bush Hager and Hoda Kotb are on a journey to lose weight amid other things with intermittent fasting, but first, they had to weigh themselves on camera.
Trends come and go, and the latest trend which most celebs are a part of is intermittent fasting, with the most recent being, Jenna Bush Hager, and Hoda Kotb from the "Today" show.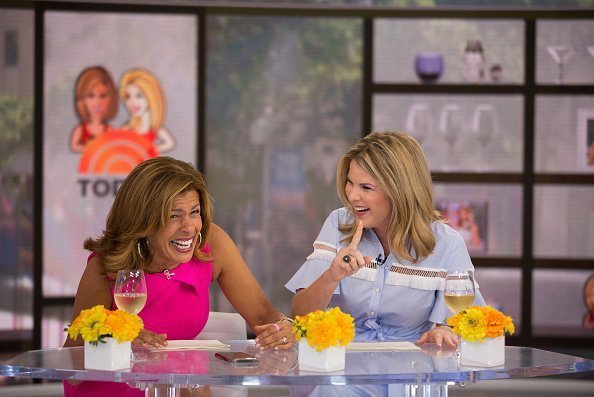 Kotb opened the segment of the show by informing their viewers that she and Hager are feeling stressed about joining the fast, but first, they have to weigh themselves.
The two ladies proceeded to discard their shoes, and walk to the weights, with the younger woman declaring:
"This feels like jumping off a cliff."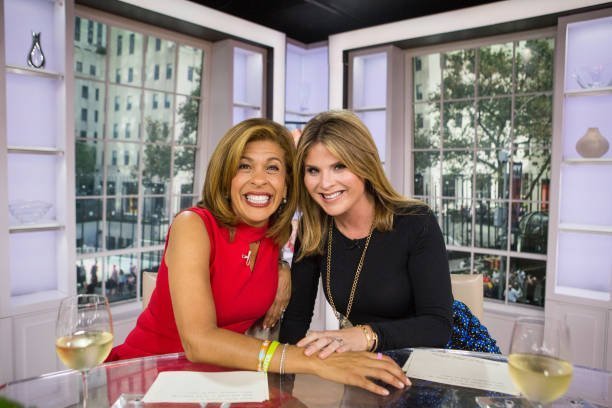 The co-hosts showed solidarity as they climbed the weights in front of the camera, with Hager weighing 171 lbs. and Kotb weighing 157 lbs.
The former expressed her shock at the older woman weighing less than her, and they had to switch weights to confirm. The mom-of-three had the same result, while the mom-of-two went up one pound to 158 lbs. The women noted that the fast would help them lose weight and increase their brain health.
Hoda and Jenna kick off intermittent fasting by weighing themselves on TV https://t.co/gsXhndqfcq

— TODAY (@TODAYshow) November 19, 2019
Hager who believed she weighed 140 lbs. lamented weighing 40 lbs. more, and she concluded:
"I think I weigh way more than my sister, like two Barbara could fit into me."
Kotb reminded the 37-year-old woman that she just gave birth, which seemed to appease her. The former First Daughter welcomed her son, Henry Harold "Hal" Hager, in August; he is her third child with her husband, Henry Hager.
The TV host told "People" at the time that her family was overjoyed with the newborn's arrival, and his sisters, Poppy and Mila, adore him. The Texas native took her complete three-month maternity leave and returned to "Today" on November 11th.
Kotb shared a video about the two of them reuniting on Instagram, and in a later post, she shared amid other snaps, was a photo of the two of them smiling and leaning close outside the 30 Rock venue where their show held.
The women became co-hosts in April following the departure of Kathie Lee Gifford and only spent five days together before the 55-year-old woman went on maternity leave to be with her daughter, Hope.