Jennifer Lopez Shares Sweet Tribute to Alex Rodriguez's Daughter Natasha on Her 15th Birthday
Alex Rodriguez's daughter, Natasha celebrated her 15th birthday on Monday, and Jennifer Lopez marked the special occasion with a sweet message to her future step-daughter.
The highschool student received a special message from Jennifer Lopez on Monday, when the star posted a picture alongside her "favorite teenager" with a beautiful two-tier cake and snacks featured in the foreground.
"Wishing my favorite teenager a very happy 15th birthday!!! May you forever keep illuminating the people around you with your infectious light ✨. I love you and hope you have the best day," Jennifer captioned the image.
Dad Alex followed suit, and he wished his "amazing" daughter a happy birthday, sharing how proud he is of the person she's become, and how lucky and honored he feels at being able to call himself her father. "Sooooo sweet!!! Sooooo proud of our babies that are so not babies anymore," Jennifer later commented.
Last year Natasha and her sister Ella, along with Jennifer and ex Marc Anthony's daughter, Emme, gave a special nod to Jennifer when they performed to two of the singer's songs, "On the Floor" and "Jenny From the Block" for their dance recital.
Jennifer served as the makeup artist for the dancers on their big day in June 2018, and Marc Anthony joined them for the big show.
Afterward, Alex posted a picture himself with Jennifer, Emme, and Marc Anthony, wherein their beaming smiles told the tale of an enjoyed dance recital. "Natasha, Ella & Emme dance recital. ❤️❤️❤️ #familia," Alex captioned the happy snap.
Jennifer and Alex, together with their children form a strong blended family unit, and after the pair became engaged in March this year all eyes are on the upcoming wedding.
In June this year, while on her It's My Party tour, Jennifer commented that she would love to get married in a church this time around since her previous ceremonies didn't take place in one.
While details about their upcoming nuptials are few and far between, Jennifer did say that the big day will be next year.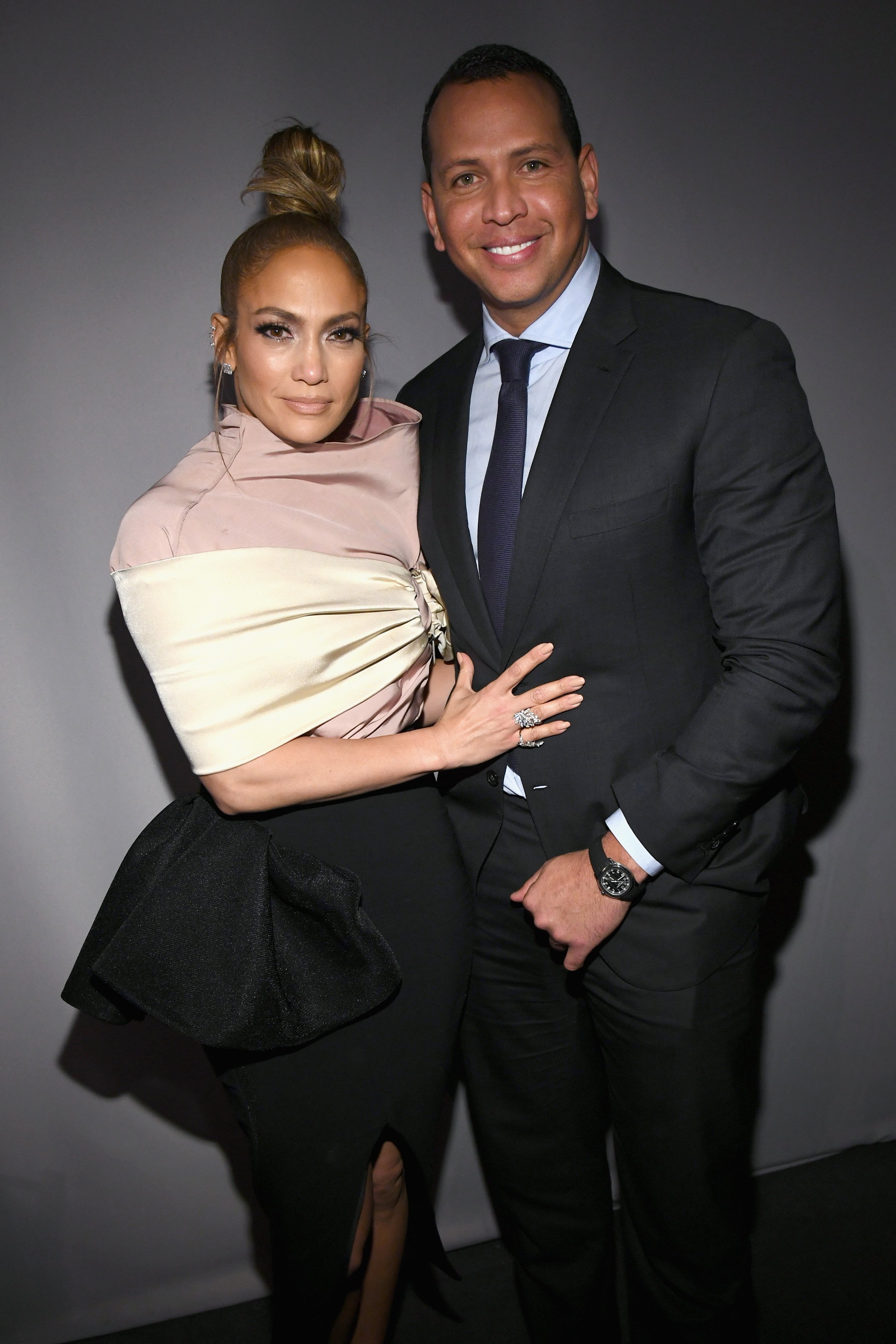 Late in October, the couple reached out when a teacher from Jacksboro Elementary School in Tennessee called for help in a post that soon went viral.
The teacher shared that one of the children in her class suffered from food security, and Jennifer Lopez promptly headed to the school to help distribute much-needed goods after she and Alex donated a year's worth of food to the school.