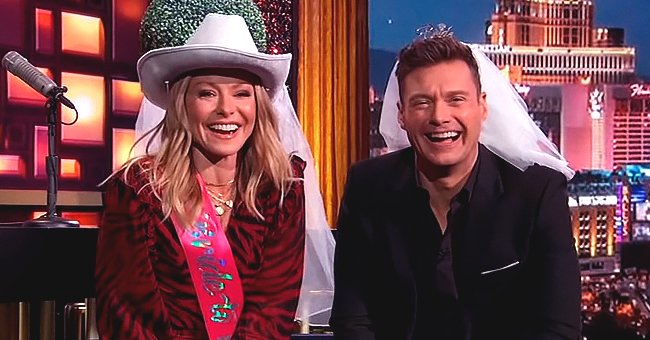 Youtube.com/LIVEKellyandRyan
Kelly Ripa Finally Has Bachelorette Party in Las Vegas 2 Decades after She Eloped with Mark Consuelos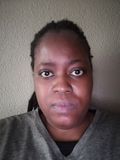 Twenty-three years ago, show host Kelly Ripa and actor Mark Consuelos eloped in Las Vegas. She never had a bachelorette party until her co-workers on "Live with Kelly and Ryan" decided to throw her one in Las Vegas.
Ripa was given a pink sash written "Bride" and she also wore a white cowboy hat that sported a veil. Her coworkers were dressed in black and gold "Bride Tribe" t-shirts.
On Monday, the talk show had its first broadcast from the Paris Theater at Paris Hotel and Casino in Las Vegas. A video aired on the show revealed how the group started off by noting five "official rules" of a typical Las Vegas bachelorette party.
ITEM NUMBER ONE ON THE LIST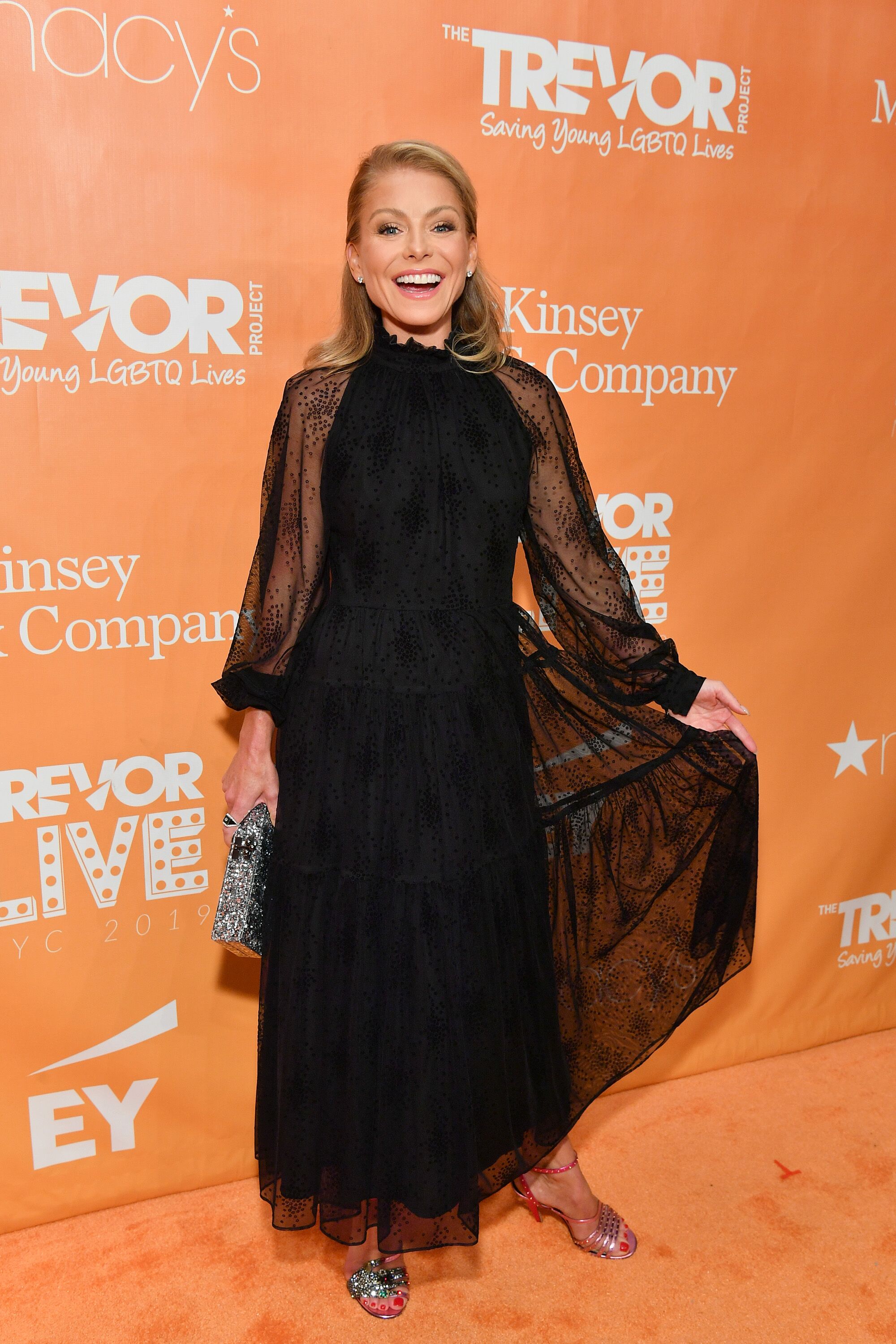 Kelly Ripa at the TrevorLIVE New York Gala on June 17, 2019, in New York City | Photo: Dia Dipasupil/Getty Images
They had to have cocktails, do something erotic, do something tasty, dance, and get surprised by a stripper as per Ripa's demand. The women checked off the first rule by going to the LINQ's High Roller.
The venue has a huge Ferris Wheel that overlooks the Las Vegas Strip. In the clip, the crew was seen taking and photos from the 550-foot wheel while enjoying drinks from their own bartender.
The presenter seemed impressed with the ladies' plan and said: "Listen, I dig it. I like what you did here." She continued: "We're up here, we're in the big eye in the sky, we're looking over all of Vegas."
Ripa also noted: "We have the hot bartender who's really a stripper." However, the bartender turned to the camera and revealed that he wasn't a stripper.
RIPA VISITS ABSINTHE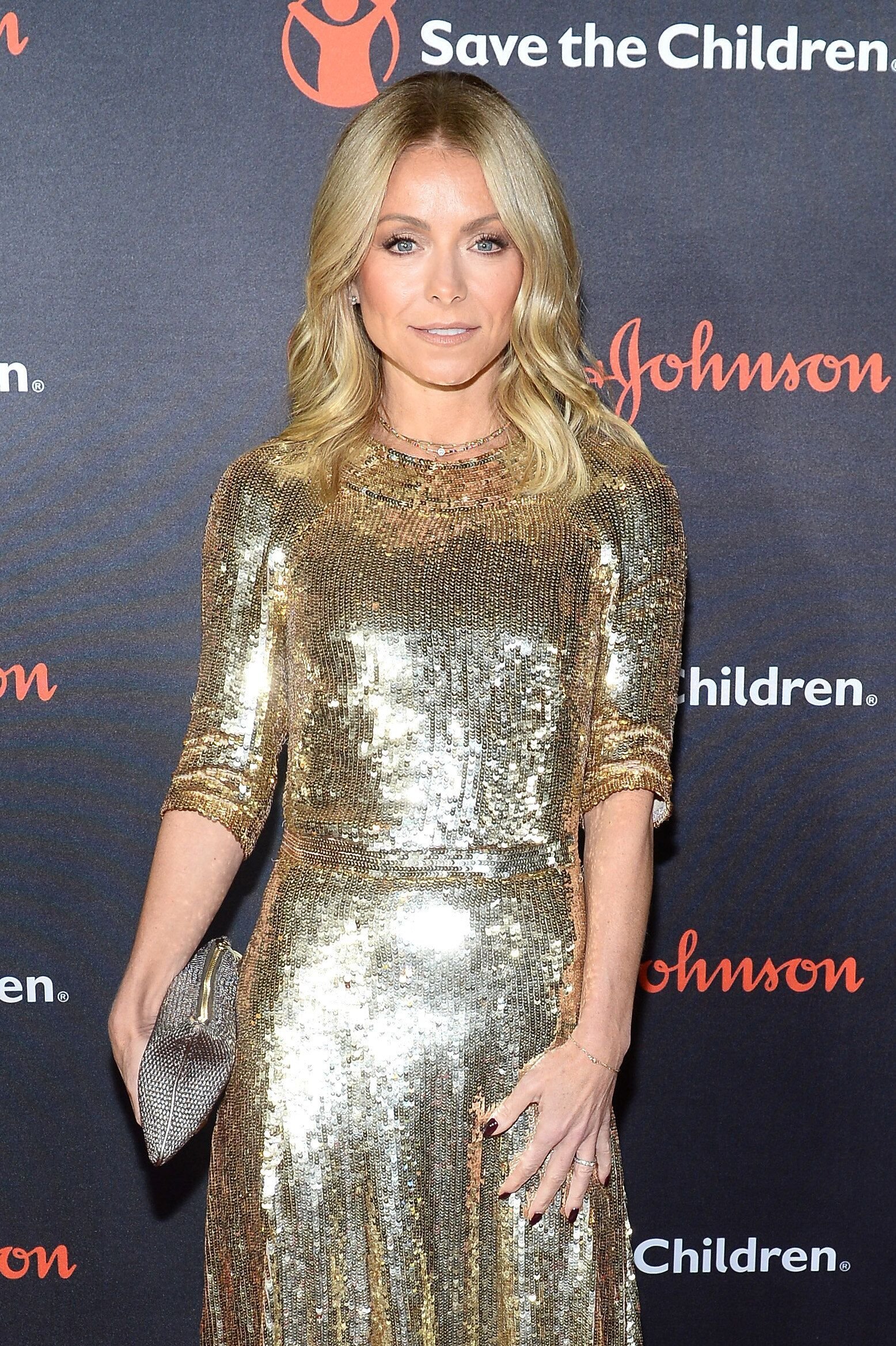 Kelly Ripa at the 6th Annual Save The Children Illumination Gala on November 14, 2018, in New York City | Photo: Getty Images
The next stop was at the "provocative" variety show Absinthe. The host climbed on stage and asked the performer, "Would you be interested in being my secret stripper?" but the man wasn't interested.
DESSERT AND DANCING IN LAS VEGAS
The third item for the night saw the women visiting Lisa Vanderpump's Cocktail Garden in Caesar's Palace for dessert. Ripa walked up to one of the servers and asked him if he was their "pastry chef."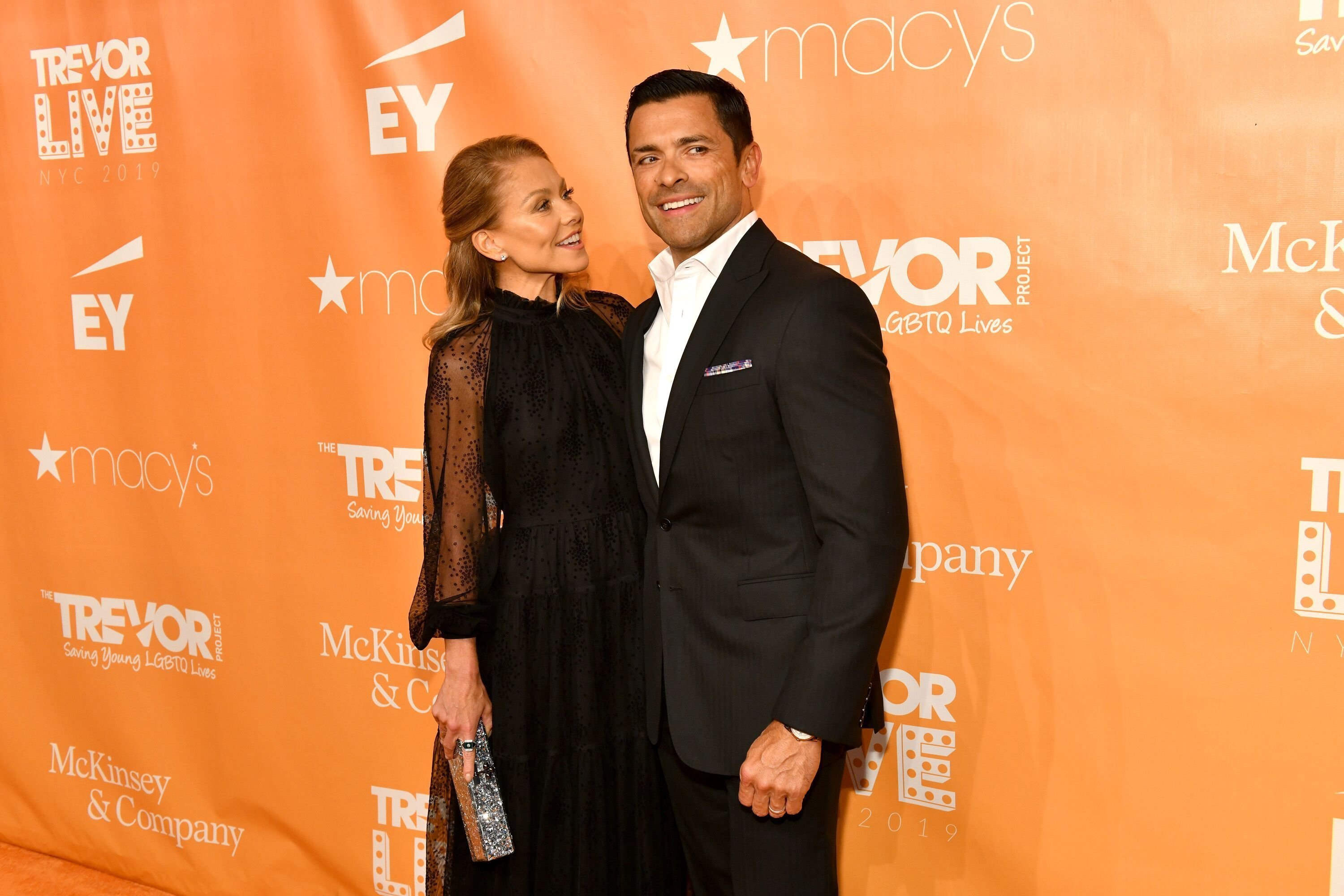 Kelly Ripa and Mark Consuelos at the TrevorLIVE New York Gala on June 17, 2019, in New York City | Photo: Dia Dipasupil/Getty Images
She then blatantly enquired if he was a stripper which he denied. Item number four involved the women dancing at the Marquee Night Club at the Cosmopolitan Las Vegas.
The host joined the deejay on stage to help him play some music before asking him if he was the stripper – he wasn't.
RIPA GETS HER BACHELORETTE WISH
When the night was over, Ripa expressed her disappointment that a stripper never showed up. However, just as she was speaking, a man dressed as a police officer arrived.
While opening his shirt to reveal some fake muscles he said: "Excuse me, ladies, I think we've got a problem here, and I have a solution." On the show, Ripa joked to Ryan Seacrest by announcing: "No actual strippers were hurt in the making of that piece."
"NEVER TOO LATE FOR A BACHELORETTE PARTY"
On the Instagram page for the talk show, an image was shared from the late bachelorette party. The caption for the photo read: "It's never too late for a bachelorette party."
In the picture, Ripa and Seacrest were seen smiling while posing in front of a stocked bar. Ripa wore a red and black animal print dress that featured a low-cut top.
She also had on a sash that read "Bride to Be" and a gray cowboy hat with a veil coming out of the back.
RIPA PROMOTES HUSBAND'S SHOW WITH A PIC
Back in October, Ripa took to Instagram to promote her husband's show, "Riverdale." She posted a semi-nude photo of him in bed with her.
The host captioned the image writing:
"This is your thirst trappy reminder to watch an all NUDE #riverdale TONIGHT on @thecwriverdale 8/7 central. Did i say nude? I meant new…"
Ripa married Consuelos in May 1996; a day after he proposed.
Please fill in your e-mail so we can share with you our top stories!