Lori Loughlin's Co-Star Andrea Barber Talks about the Actress and Her Absence in the Final Season of 'Fuller House'
'Fuller House Star,' Andrea Barber shows her support for Lori Loughlin. Despite her legal battles she says Lori should have been in the show's final season.
Amid Lori Loughlin's involvement in the national college admission scandal, her "Fuller House" co-star, Andrea Barber has nothing but positive things to say about her, she says:
"She's one of the sweetest, kindest and most down-to-earth people I've ever met. I love her, I love her unconditionally."
Since 1993, the two actresses have been starring together in "Full House," and came back again in 2015 for the Netflix reboot, "Fuller House." Expressing how close the co-stars have become over the years, she explains their friendship saying:
"She's just a sweetheart, and she'll always be family to me."
Lori and her husband, Mossimo Giannuli have been accused of paying admissions consultant, William "Rick" Singer $500 000 to falsely designate her daughters Olivia Jade Giannulli and Isabella Rose Giannulli as recruits to the UCS crew team.
It was discovered the Giannulli girls had never participated in the sport in high school and were using the ruse to secure their college admission.
The couple are facing up to 45 years in prison after pleading not guilty to conspiracy to commit mail and wire fraud and conspiracy to commit money laundering. 
Their not guilty plea has also earned Lori, Mossimo and 9 other parents involved in the case an additional charge of conspiracy to commit federal programs bribery.
When the news hit about Lori's role in the case dubbed by the FBI as "The Varsity Blues," she was forced to pull out of her appearances on show including "Hallmark." 
As her legal issues playout, "Fuller House" was forced to abruptly exit before the fifth season without one of its main character's.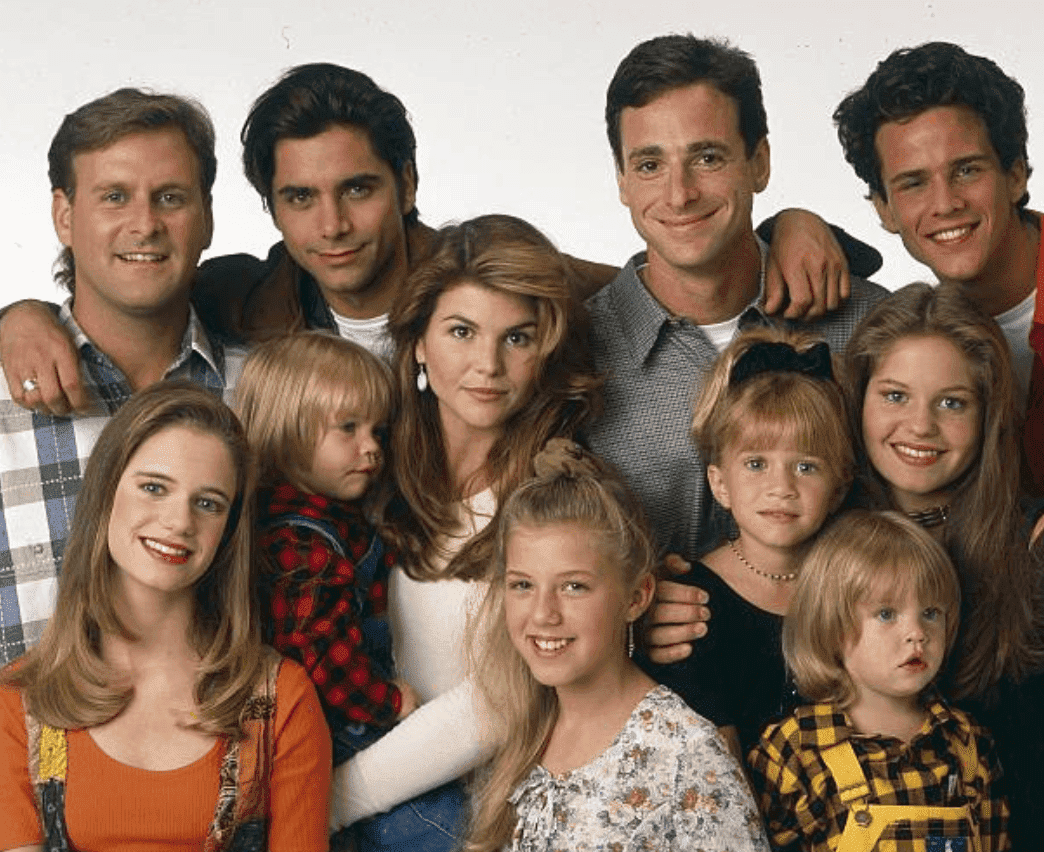 Opening up about the shows final season, Andrea expresses how she felt about Lori's departure, she reveals:
"It was really sad, and we could feel her absence. It just felt like there was a hole in the whole season but also in that final episode. She should've been there, and I'm sorry that she wasn't."
Andrea admits she remains in regular contact with Lori and says she is doing well and coping the best she can with the situation.
Lori's other co-star, Bob Saget, who is also supportive of her confesses that he feels a lot of empathy for what she is going through and after 35 years of friendship, he hasn't cut her out of his life.