Kirk Douglas Gives Advice to Son Michael on His 19th Wedding Anniversary with Catherine Zeta-Jones
Kirk Douglas has nothing but love and wise words for his son Michael on his 19th wedding anniversary with wife Catherine Zeta-Jones.
One of Hollywood's favorite couples of all time celebrated their 19th wedding anniversary, and it was nothing but sweet wishes from their loved ones.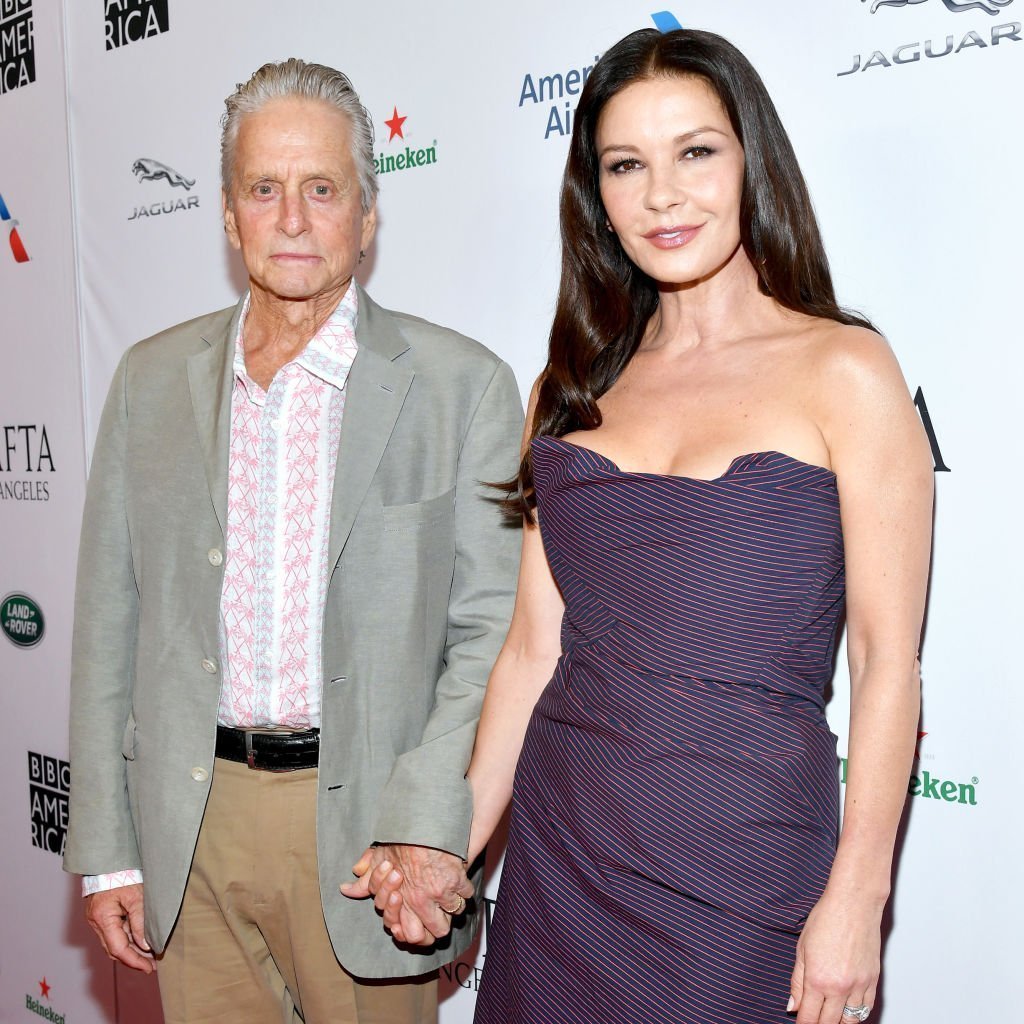 Yesterday, Michael Douglas and Catherine Zeta-Jones celebrated almost two decades of marriage, and as expected, they took to social media to show their love.
The married couple both shared photos to commemorate their special day. However, it was Catherine's post that caught the attention of fans. 
The 50-year-old actress shared a heartwarming black-and-white photo of herself and Michael in their early days of dating, enjoying an intimate dance alongside a message from her father-in-law, Kirk Douglas.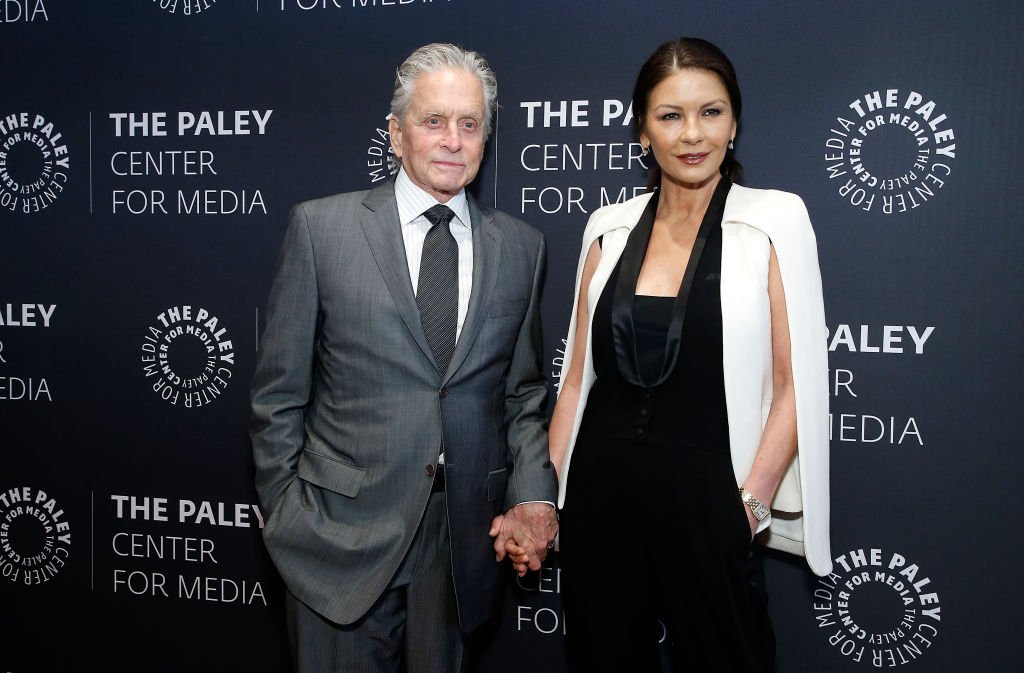 The sweet note which was written on Kirk's personalized stationery read:
"Happy anniversary! Michael, you learned a very important lesson to stay married you must obey your wife! Keep practicing what I do with my wife. Love, Daddy Kirk.
The sweet post containing both images was captioned:
"Dancing into our 20th year! Happy Anniversary, my love. Such a beautiful letter from my father in law. I am touched??."
Michael's post, on the other hand, took fans on a trip down memory lane with a throwback photo of them hugging.
He wrote in the accompanying caption:
"Happy Anniversary, my ❤️ #19years."
According to the Daily Mail, Catherine and Michael first met in 1998 after they were introduced by mutual friends, Antonio Banderas and Melanie Griffith, at the Deauville Film Festival. 
As recalled by the publication, Douglas revealed on "The Jonathan Ross Show" that 30 minutes after meeting Catherine, he told her he was going to be "the father of your children."
Two years after, that happened to be the case as the duo welcomed their son, Dylan, in August 2000. Two months after his birth on November 18, 2000, Catherine and Michael tied the knot at the Plaza Hotel in New York. 
As revealed by The Irish Times, the star-studded ceremony included Goldie Hawn, Mick Hucknall, Art Garfunkel, and former UN Secretary-General, Kofi Annan.
It is no surprise that Kirk advised his son to follow in his footsteps as the 102-year-old has been married to his wife Anne Buydens since 1954.
According to W Magazine, Catherine and Michael are in an open relationship. She made this revelation during a sit down with Hoda Kotb and Savannah Guthrie of Today's Show.
She said:
"Both Michael and I have a very open relationship. When you have kids that didn't ask to be born into a world where it's scrutinized or looked into, you've got to be open and honest and share things that, probably, people at the drugstore wouldn't share over the counter." 
She, however, clarified that their "open relationship" wasn't patterned after the world's definition.